2014's Biggest Local Education Stories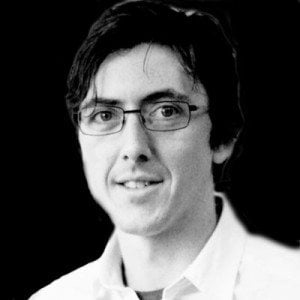 In a few weeks, we'll be inundated with news and speculation on statewide education policy—funding, charters, vouchers, universal pre-K and more—once the Legislature gavels back in. But a legislative off-year like 2014 was a good reminder that, for all the noisy debate at the Capitol, most education stories play out on the local level. Whether it's school choice or standardized tests, what happens in Austin affects kids differently if they're in Highland Park, Beaumont or El Paso.
The state takes over Beaumont ISD
My October story for the Observer on "the most dysfunctional school district in Texas" ends with a rare state takeover at Beaumont ISD, and the question of whether this dramatic shakeup can undo years of corruption and distrust. If I could venture a future spoiler: No, it probably won't. But whatever good can come from state-appointed superintendent Vernon Butler's work, backed by the state-appointed managers who'll run Beaumont's schools for the next couple years—it'll depend a lot on who's left in charge when they go. This year was about cleaning house—raids, arrests and federal indictments tied to the old administration—but 2015 will be about how the district moves on.
Local cheating scandals
There were no widespread cheating scandals on par with, say, El Paso or Atlanta, in 2014. (Former superintendent Lorenzo Garcia, who'd been serving a federal prison sentence for his role in the El Paso scheme, was released this November.) But a handful of teachers were caught around the state cheating on a smaller scale this year. Whether the cheating is classroom-, campus-, or district-wide, the motivations are basically the same. These stories are a reminder of how easily we can be manipulated into seeing any school or teacher as good or bad, if a few test scores are all we consider.
In Houston and Dallas school districts, scandals surfaced where schools' performance improved too quickly to believe. Houston ISD began reassigning teachers at Houston's Jefferson and Atherton elementary schools in late 2013 over concerns about cheating. In spring 2014, HISD's investigations found at least three teachers at Atherton and five at Jefferson had helped students cheat. The Houston Chronicle noted other anomalies in the schools' testing stats, including that, for instance, "100 percent of English-speaking third-graders at Jefferson passed state exams in reading and math in 2013, ranking the northside school far ahead of others in the district." This fall, the Harris County District Attorney's Office said it would help the district investigate further.
Dallas' Umphrey Lee Elementary saw its rating from the state plummet this year after the district found at least seven teachers had been, as The Dallas Morning News put it, "feeding students answers on most of the" state tests.
Home rule in Dallas ISD
When The Dallas Morning News broke the story in March that a few Dallas civic leaders, backed by Houston billionaire John Arnold and some anonymous donors, were out to make Dallas ISD the state's first home-rule charter district, it was a shocking piece of news. It was a confusing piece of news, too—most folks had no reason to know Texas even had a home-rule charter law, since no district had ever used it before. But the implications of the little-known law were serious—a revised teacher tenure system, even mayoral control of the schools, all possible within a few months. As Mayor Mike Rawlings' then-spokesman—and current City Council candidate—Sam Merten explained the mood back then: "I think this is gonna be the story of the year for our city."
The home-rule backers mounted a successful petition drive, but didn't manage to get a home-rule charter drafted in time for November's election—a crucial deadline because, by law, a successful home-rule election requires high turnout. Whether Dallas opts for home rule, and what that might look like, should be decided in 2015.
School reform money in local races
This is a trend that's sure to continue in 2015 and beyond, but began small in 2014. Out-of-state school reform advocates like Democrats for Education Reform—backed by New York hedge fund managers and Obama administration veterans—and Teach for America's Leadership for Education Equity backed candidates up and down the ticket in this year's elections, from the State Board of Education and the state House on down to local school board races. The Texans for Lawsuit Reform's new education spinoff, Texans for Education Reform, began its major spending on campaigns this year as well, backed by some of the state's most generous political donors.
Austin school board candidate David "D" Thompson became a poster child for the phenomenon this fall, in a campaign that ended with a narrow runoff defeat. Along the way, the former KIPP Austin Collegiate charter school teacher received contributions from national school reform advocates including former New York Mayor Michael Bloomberg.
Austin's same-sex schools
Buzzfeed's recent piece on Austin ISD's experiment with same-sex schools offered a great inside look at the first semester at the Gus Garcia Young Men's Leadership Academy and Bertha Sadler Means Young Women's Leadership Academy, two troubled district schools that reopened this year to pilot a new approach. Built on a foundation of outdated pseudoscience and gender stereotypes, helped along with local political will and a try-anything-once approach to experimenting with failing schools, the schools are running now on earnestly enthusiastic staffs. At the same time, the ACLU has sued the district, noting the shaky research base supporting same-sex schooling and suggesting that you don't need to be a charter school to make guinea pigs of poor, Latino and black students.
Schools launch Mexican American studies courses
Earlier this year, the State Board of Education punted on its promise of new Mexican American Studies textbooks until at least next year. But as the San Antonio Express-News noted in July, some schools around the state are marching ahead with their own plans for Mexican American Studies classes. The paper counted programs planned or in place in Austin, San Antonio, and the Rio Grande Valley. Houston author Tony Diaz, who's been active in the textbook campaign with the state board, told the Express-News the trend is nothing short of "a Chicano renaissance."
Banned books in Highland Park
September's Banned Books Week kicked off with news that Highland Park ISD had pulled seven books from classroom use in response to complaints from parents about obscene content. The district's move became national news, loaded with complaints about parents in the wealthy Dallas bubble hoping to keep their kids sheltered from titles like Toni Morrison's Song of Solomon and Sherman Alexie's The Absolutely True Diary of a Part-Time Indian. A new group of parents formed to advocate for the books' continued use, lamenting the national scorn that'd been heaped upon the district, and the superintendent reversed his decision, un-banning the books, within weeks.
But as the Texas Tribune reported in November, some in Highland Park are still working to remove books they find objectionable. The looming fights there, and in districts across Texas about to purchase books from the state's new list of social studies texts, could resemble locally produced productions of the State Board of Education's better-known culture war debates.