Happy Banned Books Week, Highland Park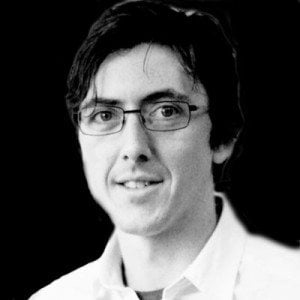 On the first day of Banned Books Week 2014, The Dallas Morning News delivered the timely story of how Highland Park ISD—the wealthy enclave still grudgingly accessible by road from the rest of Dallas—has, more or less, banned seven books in response to a groundswell of parent outrage.
The Morning News' Melissa Repko reports that parents succeeded in getting the seven titles temporarily removed from classroom use, pending a review that could take months. Repko writes that the outrage surfaced a few weeks ago:
In Highland Park, more than 100 people packed a school board meeting this month. Parents and grandparents brought books flagged with sticky notes. They read excerpts of sex scenes, references to homosexuality, a description of a girl's abduction and a passage that criticized capitalism. They sent hundreds of emails to district officials.
The school district doesn't have video of the meeting, but it sounds as though it went a bit like this:
Like that school board in heaven Iowa, Highland Park school officials are urging calm, promising to give parents a chance to review the titles alongside teachers and students, and hopefully reach an understanding.
In a message sent Monday, Highland Park High School Principal Walter Kelly invited students and parents to join in the review. "Beyond the discussions of seven books out of hundreds of literary selections, I am more concerned about how we handle this as a school and community," he wrote. "Central to the long-term discussion is how we make appropriate choices regarding instructional materials and books."
Highland Park ISD spokeswoman Helen Williams says only one of the seven titles—Garth Stein's The Art of Racing in the Rain—was being taught this fall. Two others are slated for use in the spring, but she expects those books' reviews will be completed by then.
"In terms of the effect immediately, it is not that onerous," Williams says. "To give us time to conduct a thoughtful review, we are suspending use of those books."
All of the books, she notes, are still available in the library—so this isn't an outright ban—and parents always had the option to excuse their children from reading a given title. Still, this is the first time in more than a decade that parents have raised such widespread concern.
"It certainly a worthy topic and something I think is an age-old debate. What happened at the board meeting September 9 was standing-room only," Williams says. September's was the first board meeting of the new school year, and the first opportunity parents had to share their concerns after an email with controversial book passages began circulating in the spring.
The Morning News reports today that a new group of parents has formed to urge the district to put the books back in the classroom.
Highland Park's banned-for-now list includes Toni Morrison's Song of Solomon—which Barack Obama has called his favorite book—and Hermann Hesse's Siddhartha, both of which are on the College Board's reading list for Advanced Placement English Literature. The Morning News has more details on the objectionable content in each of the seven banned titles.
It's noteworthy that parents would declare war on so many books after more than a decade of peace—though, as Williams notes, worries about sex scenes or swearing in required reading are nothing new.
But there is also something especially rich about parents in Highland Park—where there are zero economically disadvantaged students, compared to 89 percent of the student population in neighboring Dallas ISD—objecting to their children being exposed to David K. Shipley's 2004 work, The Working Poor: Invisible in America. "Some parents objected to the nonfiction book because it has a passage about a woman who was sexually abused as a child and later had an abortion," Repko explains.
But then there's the offending "passage that criticized capitalism," which was read aloud at the board meeting. That's not about coarse language, or even "adult themes" that could threaten the book's G-rating. That's about trying to control what ideas students are exposed to when they're away from home—not so far, intellectually, from today's conservative education movement, which has made statewide causes out of CSCOPE, the Common Core standards and the revised AP U.S. History course they say is too critical of the U.S. and its founders.
Every school district can choose which books to teach, which to put in the library, and which to avoid altogether. According to the ACLU of Texas' 2013 banned books report, Texas schools have banned fewer books every year since 2007. The group says its 2014 report will be out later this week.
"We respect parents' right to choose what books their children read and to work with teachers to find alternate titles when parents have concerns," says ACLU of Texas Communications Director Tom Hargis. "But efforts by a single parent or small group to ban a title and keep all students from reading it infringes on the rights of other parents to make their own choices. No matter how well-intended, banning books is censorship and infringes on the rights of a free society."
It also, in this case, made things a little awkward for the author Jeanette Walls, who is slated to keynote Highland Park's literary festival next year, now that Highland Park parents have placed her memoir, The Glass Castle, on the chopping block. Walls explained to the Morning News why people should be allowed to read her book:
"Walls said she was heartbroken to learn that her book was on the list. Her memoir is about growing up in poverty with a father who spent his money on alcohol and a mother who became homeless.
"'My book has ugly elements to it, but it's about hope and resilience, and I don't know why that wouldn't be an important message,' she said. 'Sometimes you have to walk through the muck to get to the message.'"
Update Sept. 29: The Associated Press reported that Highland Park ISD has lifted the temporary ban on the seven titles mentioned below.