Meet the New Money Behind School Reform in Texas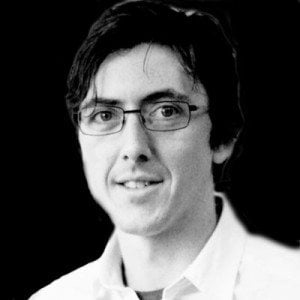 For 20 years, Texans for Lawsuit Reform (TLR) has been protecting our hospitals and business leaders from meddling trial lawyers, convincing the Texas Legislature to cap damage awards and closing the courthouse doors to some potential plaintiffs. For two decades, TLR has been wildly successful, perhaps the most successful special interest in Texas. Having conquered the civil justice system, TLR is moving on—to education.
Texans for Education Reform launched midway through the 2013 legislative session, and shares lobbyists, board members and a spokeswoman with TLR. (TLR president Dick Trabulsi, for example, sits on the school reform group's board.) The two groups also share a few of the same deep-pocketed donors, wealthy individuals like Dick Weekley, Ray Hunt and Doug Foshee who helped the education group raise nearly $1 million for its new political action committee. Just under $200,000 was distributed to candidates ahead of the March primary.
It might seem strange that Texas' preeminent tort reform advocates have taken a keen interest in public schools, of all things. But TLR's move into education mirrors a nationwide trend over roughly the last decade: Advocacy groups and business leaders have spent big money trying to apply business principles to schools, a particular brand of school reform built around school choice and fewer job protections for teachers.
In the past few years, as other states tried bold school reform experiments, Texas—despite being generally friendly to charter schools and a free-market laboratory in so many other ways—has done little. But that could be changing fast.
Texans for Education Reform emerged last year to make up for lost time and to shake schools from the status quo. "Most of the other interest groups in this space weren't advancing agendas; they were restricting bills," Texans for Education Reform consultant Anthony Holm told the Texas Tribune last year. The group dispatched 19 lobbyists to the Texas Capitol, many of them highly paid, pushing charter school expansion, online learning and state takeover of low-performing schools. Texans for Public Justice noted the group was the 2013 session's most formidable newcomer, debuting by spending as much as $1.2 million on lobbyists like former Senate education chairwoman Florence Shapiro, Rick Perry's old friend Mike Toomey, and Adam Jones, a former deputy education commissioner.
The group's spokeswoman, Sherry Sylvester, declined to discuss what the group will go after next session, offering only that it will advocate "research-proven reforms that empower parents, reinforce local control and provide pathways for intervention in chronically failing schools within a morally responsible timeline."
Whatever that means, Texans for Education Reform will likely find itself in agreement with Democrats for Education Reform, which recently launched a chapter in Texas. That group—through a spinoff group called Education Reform Now Advocacy—has already distinguished itself as Texas' No. 2 "dark money" spender in this year's elections. Dark money is cash culled from undisclosed, usually corporate, contributors. In a flurry this spring, Democrats for Education Reform dropped $114,000 in anonymous cash on phone banks and mailers supporting four candidates: El Paso Reps. Marisa Marquez and Naomi Gonzalez; Ramon Romero, who upset longtime Fort Worth Rep. Lon Burnam in March; and Erika Beltran, a Teach for America alum who's worked on school reform in Dallas, in a race for the State Board of Education.
For the campaign mailers, Democrats for Education Reform hired SDKnickerbocker, a Washington-based communications firm that, as The Nation described it in 2012, is "led by a team of former Democratic operatives and key White House figures." According to an accounting by Texans for Public Justice, those contributions amounted to 13 percent of all the direct political expenditures in Texas from January 2013 to late April 2014.
Democrats for Education Reform has been around for years, with support from multi-billion dollar hedge fund managers. But its Texas branch is just getting started, led by Jennifer Koppel, whose past titles include vice president for growth at the IDEA charter school chain. Koppel says she's still forming the group's Texas-specific strategy. "We are definitely still trying to think about where we'll get involved legislatively," she tells the Observer, but that they'll support candidates who've been engaged with school reform issues and aren't "beholden to the old way of doing things."
Texans for Education Reform may have the power of the Texas GOP establishment behind it, but Democrats for Education Reform's national scope gives the group a different sort of strength. Koppel speculates her group might take Texas lawmakers to see school reforms in action in other states.
"For Democrats there is this constant questioning to say, 'Are we doing the right thing?'" she says. "And they're asking these questions. It's hard in a vacuum to build that confidence."
While conservative groups like the Texas Public Policy Foundation have embraced school choice from a free-market perspective, Koppel says there's a simple reason Democrats should be enthusiastic about reform: "You're looking at the places where these failing schools are, and they're overwhelmingly places that are represented by Democrats. And you wonder where the disconnect is."
Across the country, and now in Texas, this flavor of school reform has been a bipartisan effort, happily blending progressive urges to aid poor communities' troubled schools with the conservative promise of better, cheaper education with a little private sector know-how. It's a potent combination that leaves little legislative muscle behind populist ideals like strong neighborhood schools and teacher unionization. The money behind school reform is party-blind, and it's just starting to flow into Texas' elections.
As Joe Williams, who heads DFER, told the San Antonio Express-News in April, "My hope is we're talking two years from now about being involved in a lot more than just a handful of races in Texas."