You May Be Done with the Drought, But It's Not Done with You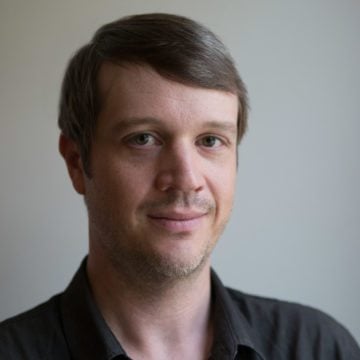 The drought that began in late 2010 (or did it begin in 2009, or 2005, or 2003 with some wet periods in between?) is intensifying again.
Over three-quarters of the state is now in moderate drought. Perhaps more troubling: almost a quarter is in "extreme" drought, compared to 14 percent three months ago. Thanks are due, in part, to the El Niño that wasn't. What could've been a wet, cool fall turned into a very dry, warm fall. As noted by Houston Chronicle science writer Eric Bergen, October/November 2012 could end up being the driest such period since 1950.
But, wait, you say: Wasn't 2012 a rainy year? I thought so too, but that's because I actually live in one of the few little spots of the state that has, through late November at least, above-average rainfall. Check out this map from the good folks at the National Weather Service.
As you can see, apart from portions of East Texas, the Trans-Pecos and a few other local areas, the state of Texas had a fairly dry year.
Bottom-line: Even an average year wouldn't have been sufficient to pull us out of the staggering deficit from last year. With an off-the-charts hot/dry 2011 and a so-so (at best) 2012, next year could be another exceptional drought year.
The lingering, deepening drought is reflected in the state's streams and lakes. Check out this streamflow map from the United States Geological Survey. From the Panhandle to South Texas, from the Sabine to the Pecos rivers, we're seeing some very low levels, in many cases flow levels that are just 1 or 2 percent of normal.
Our reservoirs are trending back toward the low levels reached in late 2011. Here's the statewide average, according to the Texas Water Development Board.
The statewide average is a bit of a crude tool for measuring the health of the state's drinking-water supply, because of how giant East Texas lakes mask the more-dire situation in drier parts of the state. For example, check out O.H. Ivie, the sole drinking-water lake for San Angelo, Midland and Odessa with any water left to speak of.
Now, San Angelo and Midland-Odessa did get very lucky late this summer when the skies opened up in just the right place in the watershed. Almost overnight, the cities went from having less than a year's worth of water to at least two years' worth.
Still, you can see that in a historical context the reservoir is in steep decline.
**
Did I mention that it's been, on average, really really hot this year?
Not 2011 mind-blowingly, 100-plus, no-relief hot. But still, on a year-to-date basis, 2012 has been only slightly cooler (.4 Fahrenheit) through October. Other than 2011, this year has been the hottest of any year since record-keeping began in 2012. Just don't call it global warming.