WTF Friday: The End of Days, The Alamo, The Gays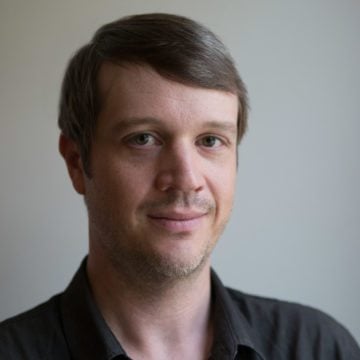 Like Lt. Gov. Patrick Dan, I don't know if the end days are today or a thousand years from now.
But it sure as hell feels like they may already be here.
Moms pulling guns on 14-year-old rivals of their daughters. Firefighters shooting dogs and posting photos of the deed on Facebook. Llamas willfully disobeying traffic laws. Rick Perry, foreign policy expert.
While we wait for the seven-headed, 10-horned red dragon to appear, there's plenty of bidness to get done. Let's get to it.
1) Sen. Donna Campbell (R-New Braunfels) is growing into a RINO right before our eyes. Tea partiers, they grow up so fast. Earlier this week, Campbell presented her bill to keep the United Nations from Boutros Boutros Ghali-ing the Alamo. Senate Bill 191, Campbell explained, would "prevent vesting any ownership, control, or management of the Alamo to a foreign company or any entity formed under the laws of another country."
Now, it just so happens that UNESCO is considering the Alamo as a World Heritage Site. This would put the Alamo in the company of the Statue of Liberty, the Taj Mahal and the Great Wall of China. Kind of a big deal—and one supported by almost every San Antonio civic leader and Alamo booster.
At the committee hearing on Tuesday, Campbell insisted her bill had nothing to do with UNESCO, but also warned her peers that "anything that starts with the 'UN' gives me cause for concern." (Take that UNited States!)
Campbell seemed to think that Antonio López de Santa Anna had been reincarnated as a blue-helmeted UN-ista eager to reclaim the Alamo. As the San Antonio Current Express-News delicately put it, "Donna Campbell's plan to protect the Alamo from the U.N. isn't going well."
But on Wednesday, Campbell was waving the white flag: In a statement to Fox 29, she said, "I'm comfortable with the U.N. recognizing the Alamo as a World Heritage Site so long as Texans continue to own, control, and manage the official Shrine of Texas Liberty."
One way to describe this is as a flip-flop. Another way is to say Donna Campbell was against U.N. control of the Alamo before she was against it. Still another is that she's becoming the statesman we always knew she was.
All's I know is, there may not be a basement at the Alamo, but there's an attic, where we keep our politicians.
2) Meanwhile, some of our legislators are tackling our thorniest problems. No, not the threat of a super-mega-drought in the Southwest unlike anything modern civilization has ever survived. No, not the thousands of people literally dying from lack of health care. No, not the state's crumbling infrastructure. No, not the fact that the rich are seceding from the rest of us. Our Leaders For Liberty™  have bigger things to worry about. Like: plastic bags. More specifically, liberating plastic bags from local government overreach.
Imagine: a world in which city councils pass ordinances strongly disincentivizing the use of plastic bags in an effort to reduce the incidence of said bags littering the local byways, parks and Big Lots! parking lots. A world where one is forced to bring one's own tote bag (everyone's an NPR liberal now) to the H-E-B. A world where businesses no longer have the right to provide a single-use plastic bag to a customer (or, bags, since those damn things always seem to rip unless the clerk double-bags one's milk and one's Hungry Man frozen dinner.)
Imagine: Austin, Brownsville, Dallas, Laredo.
State Rep. Matt Rinaldi (R-Irving) doesn't want to live in that world. There's no bag ban in his district… yet. But it's right at the doorstep. Look it up: Domino Theory.
Others have come before in this fight. But now it's Rinaldi's turn. He has responded with House Bill 1939, which would establish a "RIGHT OF BUSINESS TO PROVIDE BAG TO CUSTOMER" and repeal all existing plastic-bag regulations in Texas. Call it the Freedom Bags Restoration Act of 2015.
Are the bag bans a silly effort for local elected officials to look like they're doing something bold for the environment? Maybe. Are state GOP leaders, including Greg Abbott, weirdly obsessed with the decisions of every level of government but their own. You decide.
3) Finally, the gays. How far they've come! How upset that makes some people!  Almost 10 years ago, 13 percent of Texas voters voted for a constitutional amendment banning same-sex marriage. Now that ban looks more fragile with every day as public opinion continues to shift in favor of marriage equality, the courts mow down same-sex marriage bans and two women got married in Travis County in a bit of a fluke.
In short, it's the End Times. What to do?
One: Have a pity party with a cake celebrating a law that has been declared unconstitutional in 37 states and counting.
Featured on MyStatesman: Dan Patrick at the Texas Faith and Family Day and more http://t.co/6nOeu8IkrE pic.twitter.com/lVypB6DdEX

— My Statesman (@MyStatesman) February 25, 2015
Two: Hand-write a complaint to the State Commission on Judicial Conduct about that Travis County judge that married those ladies. Bonus: Be so pro-straight marriage that you've gotten married five times.
Rep Tony Tinderholt has been married five times but is very concerned about a couple that's been together for 30 years #TxLege

— Scott Braddock (@scottbraddock) February 26, 2015

Three: Do nothing. Wait for the end of days. They'll be here soon.