WTF Friday: Defending the Promised Land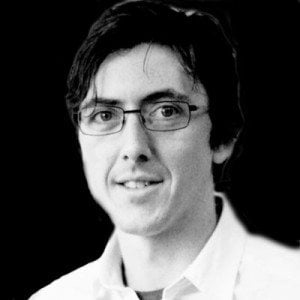 As Christopher Hooks mentioned last WTF Friday, Nevada rancher Cliven Bundy's political stock has taken a bit of a dive since video of his rumination on "The Negro" made the rounds.
Here in Texas, though, politicians are still having fun bashing the subject of Bundy's well-armed resistance: the U.S. Bureau of Land Management.
Bundy is fighting the government's claim to land where he'd been grazing his cows, but the Texas land in dispute serves an even more critical purpose: separating us from Oklahoma.
The BLM has decided that around 90,000 acres along the Red River—the subject of court battles going back decades—belong to the federal government, and what had been a quiet effort to sort out the boundaries has lately become a popular talking point for Texas Republicans. State Sen. Donna Campbell was among the lawmakers who sent a strongly worded letters on the issue, sounding skeptical of BLM's "recent attempts to 'ascertain the boundary'" between Texas and Oklahoma.
On Monday, a meeting near the border with land-owner Tommy Henderson became Texas' hottest destination for conservative lawmakers. The Houston Chronicle reported that Jonathan Stickland, a House member from the Fort Worth suburb of Bedford, called out his colleagues for grandstanding:
"Some people were only interested in helping him (Henderson) when the cameras were on," Stickland said after the three-hour meeting Monday. "I intended it to be an education deal, not a press deal." He added Dewhurst showed up and acted "like this was an issue he was leading on" when Henderson told him he'd been trying to reach the lieutenant governor and land commissioners "for years" without a response.

In response, Patterson called Stickland's reaction "horsesh–," saying lawmakers who represent the Red River area, like state Rep. James Frank, R-Wichita Falls, were likely asking themselves, "What was Jonathan Stickland doing there?"
But if Texas ag commissioner candidate Sid Miller has his way, we'd send every lawmaker we've got to protect that precious northern border—and they'd be packing.
I call on Gov. Perry 2B prepared 2 mobilize Texas State Guard 2 protect Tx landowners along the Red River from armed and abusive BLM thugs.

— Sid Miller (@MillerForTexas) May 2, 2014
In an unrelated border dispute, it's been a bad week for peace negotiations between Israel and Palestine—but one candidate for Congress is shopping a novel solution to the crisis. From the Jewish Journal:
Congressional candidate Allan Levene is proposing to cut the Gordian Knot of Middle East peace by creating a second State of Israel on the eastern coast of Texas, which he would call New Israel. The idea, briefly, is to take (through eminent domain) roughly 8,000 square miles of sparsely populated land bordering the Gulf of Mexico and give it to Israel as a second, non-contiguous part of the State of Israel. Israel would get the land only if it agrees to withdraw to its pre-1967 borders.

Israel wins because it would gain a new, peaceful territory far from the strife of the Middle East, in a place where, as Levene suggests, "the climate is similar," and Israel could "have access to the Gulf of Mexico for international trade." The U.S. wins because it would no longer need to send Israel billions of dollars a year in foreign aid. Texas wins because of all the construction jobs from building an entirely new state within its borders.
Texas already has two dead towns named "Jerusalem," so why not a third? I'm sure the King Ranch would gladly welcome some Jewish cowboys, other than, say, Kinky Friedman. We may not take kindly to land-grabby outsiders, unless it's our good friends in Israel doing the grabbing.
Best of all: just imagine the slam-dunk presidential campaign Rick Perry would run if he can lure Toyota, Sriracha and Israel to Texas.