Rick Perry Wasted $40 Million on Toyota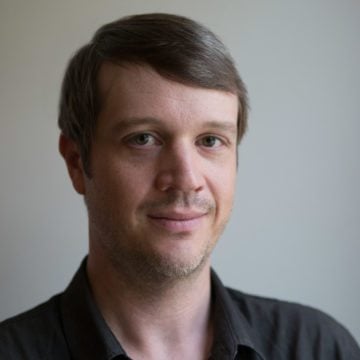 If there was any lingering doubt that Gov. Rick Perry's Texas Enterprise Fund functions more as a corporate cookie jar than a "deal-closing" job machine, it should surely be put to rest with today's news. Earlier this week, Perry announced that Toyota would receive $40 million to move its North American headquarters from California to Plano and bring with it 4,000 jobs. In a press release, Perry crowed, "Toyota understands that Texas' employer-friendly combination of low taxes, fair courts, smart regulations and world-class workforce can help businesses of any size succeed and thrive."
The press release went on to claim that Toyota had "cited a number of factors in choosing" Plano, including the Texas Enterprise Fund investment.
But today, the Los Angeles Times reports that that's so much horse hockey.
"Taxes, regulations and business climate appear to have had nothing to do with Toyota's move," the paper reported. And that's coming from a top executive.
"It may seem like a juicy story to have this confrontation between California and Texas, but that was not the case," said Jim Lentz, Toyota's North American chief executive.

Toyota left California to move its company's brainpower, now divided among offices in three states, into one headquarters close to the company's manufacturing base, primarily in the South.

"It doesn't make sense to have oversight of manufacturing 2,000 miles away from where the cars were made," Lentz said. "Geography is the reason not to have our headquarters in California."
Oops.
So what did Texas taxpayers get for their $40 million? If you take Lentz at his word, basically nothing. Toyota was coming to Texas with or without the Enterprise Fund money. An incentives program like the Enterprise Fund is premised on the idea of being a "deal-closer." You have to ask the "but-for" question: But for this incentive, would X company move to Texas? If the answer is, "Yes, the company would move anyway," then there is no reason to offer the incentive.
What's remarkable in the Toyota case is that an executive is admitting as much. You can't blame Toyota—a for-profit company responsible to its shareholders—for taking the $40 million, but you have to wonder if the state of Texas shouldn't now ask for its money back.
And what did Perry get? Bragging rights, the ability to lay claim to the "job creator" mantle, another notch in his belt for the silly zero-sum California vs. Texas pissing match and associating himself with a popular brand of Texas-made trucks. (Full disclosure: I own a Toyota Tacoma.)
Of course, this isn't the first time that the true nature of the Enterprise Fund, which has paid out $558 million since its inception in 2003, has been made apparent. Last year, the governor offered Chevron $12 million for an office tower it was already planning to build in downtown Houston and the company's own application made scant reference to other sites it was considering. Chevron also noted that it planned to use the money to lavish employees with moving benefits and perks.
If there is a "Texas miracle," Perry's Enterprise Fund doesn't seem to have much to do with it.