WTF Friday: Defending Creationalism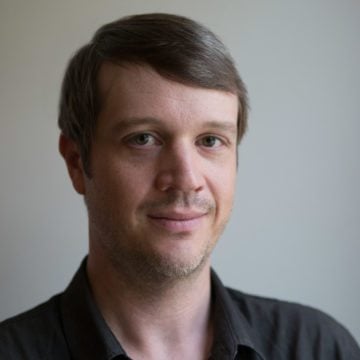 Although this member of the WTF Department was blessedly far from American politics for a couple weeks, he could nonetheless feel the warmth of the all-consuming fire of the War on Christmas and the War on the War on Christmas burning from sea to shining sea like a trillion chestnuts roasting over a bonfire of Christmas trees.
Even better, we returned to find three lovely gifts waiting for us in our stocking this week: The very strange U.S. Rep. Steve Stockman is gonna try to beat Sen. John Cornyn by locking down the rodeo clown demographic; our lite guv defends something called "creationalism"; and George P. Bush steps away from the family name by showing some of that famous Bush humility.
First, we catch up with Lt. Gov. David Dewhurst, who continues to listen to the voices in other people's heads. In a televised debate last week in Waco, the four lite guv candidates were asked about teaching "creationism" in public schools. Dewhurst went first and set the tone for the others by announcing, "I happen to believe in creationalism [sic]."
The other three candidates followed suit by saying that they too believed creationism, which has been soundly rejected by the courts, mainstream educators and more than 150 years of science, should be taught in Texas schools. Unfortunately the moderator did not follow up to ask if Dewhurst believed man walked with dinosaur or merely followed in its footsteps.
Meanwhile, back at the rodeo, the "Nuttiest Freshman in Congress," Rep. Steve Stockman, was reminding GOP primary voters of his long track record defending the persecuted and downtrodden.
"I stood up for Tuffy the Rodeo Clown when the radical Left took away his job for taking part in a skit that has mocked all presidents past and president," Stockman said, referring to his invitation he extended earlier this year to a rodeo clown who was condemned for donning a mask of President Obama at a Missouri state fair.

"Now they're out to get Phil [Robertson of 'Duck Dynasty']," Stockman continued. "And trust me, you are next. They will target you in your workplace if we don't punch back."
Finally, we end our tour on a note of humility, as befits this season of reflection and giving. In an article at Fox News Latino, George P. Bush makes the case that he's not like those other Bushes (including his great-grandfather, grandfather, father, uncle, et al) and is in fact a "movement conservative" who aspires to be the next Newt Gingrich and just happens to share the family surname. 'P' is running a yawn-inducingly soporific campaign for Texas land commissioner, largely because his money has crowded everyone else out. What better way to cast off your family's political dynasty and immense intergenerational wealth and privilege than by routinely employing the Royal We?
Bush insists that he's up to the challenge, noting that he was an early supporter of tea party hero Sen. Ted Cruz, who after less than a year in the Senate has rocketed from relative political unknown to ruler of the Texas GOP.

"That's something that we bring to the table that's different," Bush said. "We're a mainstream conservative that appeals to all Republicans."
Merry Christmas, everyone!