Mixed Reactions for House School Finance Fix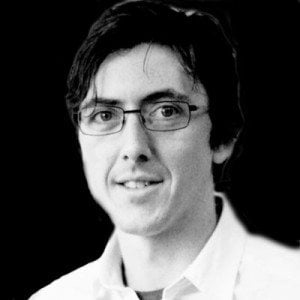 School district officials, researchers and education advocates had a week to study the school finance reforms proposed by House Public Education Chairman Jimmie Don Aycock before bringing their opinions to his committee on Tuesday night.
Most began the way Drew Scheberle, an Austin Chamber of Commerce official, did: "Thank you." Thanks for the $3 billion more for public schools, they told Aycock, and thanks for tackling the messy school finance system at all. In the past, lawmakers have rarely done so without a court ruling forcing their hands.
Houston ISD trustee Rhonda Skillern-Jones appreciated that House Bill 1759 would save her district from a looming $200 million tab owed under the current "Robin Hood" recapture law. Others appreciated that it would begin funding career and technical education sooner, beginning in the eighth grade.
But the biggest change Aycock proposes is the elimination of the Cost of Education Index (CEI), which steers more funding to urban and high-poverty districts to pay for higher teacher salaries. In the last few weeks, Aycock has stressed that the index is hopelessly outdated—it was created in 1991 and hasn't been updated since—and nobody argued that point Tuesday night. But many weren't willing to simply let it go.
"The underlying premise of the CEI is undeniably sound," said Lori Taylor of the Bush School of Government and Public Service at Texas A&M University, who has conducted a series of studies since 2000 on how the Legislature could update the index to reflect current costs.
Former state Rep. Paul Colbert (D-Houston), a school finance leader in the '80s and '90s, agreed that while the index is flawed, its purpose—steering more money to urban and high-poverty districts that must pay higher salaries—is still vital. "You can't just do away with it and pretend the problem doesn't exist. You're merely not addressing an uncontrollable cost," Colbert said. "And that's not equitable."
Aycock agreed the change would affect districts unevenly; changing any piece of the school finance system creates winners and losers. Aycock has said he's trying to minimize the pain of simplifying the system. "The party that gets hit the worst removing the CEI is the Valley area," he noted at one point last night.
"How do we fix that?" wondered Rep. Alma Allen (D-Houston).
"I don't know that I can," Aycock told her. "I've done everything I think I can to fix that."
Any talk about making the system more or less equitable conjures the specter of the school finance lawsuit that's now before the Texas Supreme Court. Should Aycock's proposal pass, nobody knows how it might affect the case, which hinged on, among other questions, whether the funding system is fair and adequate.
Aycock has suggested his bill would improve equity by moving more districts closer to the state average of per-student funding. But it would also enrich wealthy districts more than poor districts, which some analysts last night noted was basically the opposite of equity. San Antonio's Edgewood ISD, with 96 percent students are from low-income families, would gain $171 per student under Aycock's bill, while nearby Alamo Heights—with 22 percent low-income students—would gain $469. In South Texas, Los Fresnos CISD would gain $54 per student while the wealthier Point Isabel ISD. which includes South Padre Island, would gain $289.
Analysts outside the Capitol realm have noted these disparities too. Bellwether Education Partners analyst Jennifer Schiess recently told Education Week that Aycock's bill "isn't negative on equity. It just doesn't move very far." Schiess wonders whether such modest improvement is truly worth the fight.
Representatives from the Mexican American Legal Defense and Educational Fund, the Center for Public Policy Priorities and the Intercultural Development Research Association urged the committee to focus on steering money to students who need it most, and to follow Travis County District Judge John Dietz's suggestion last year by updating the adjustments for poor students and those with limited English. Like the CEI, those weights have been untouched for decades.
Rep. Mary Gonzalez (D-El Paso), who has co-authored a bill that would require a "comprehensive review" of those expenses, asked Aycock to run cost estimates of an updated CEI and an increased weight for bilingual education, and how they might fit within his plan. "I do think we want to talk about, in what ways does this bill increase or decrease equity?" she said.
Aycock has described his bill as part of a broad, ongoing conversation about reforming school finance in Texas. But last night, Aycock said he was interested only in how to partition the $3 billion already on the table, without spending any more. As the night went on, lawmakers seemed less interested in a comprehensive school finance debate. Rep. Dan Huberty (R-Houston) cut off CPPP analyst Chandra Villanueva after she raised concerns about the equity issues the bill left unresolved.
She pointed out that the bill's elimination of the CEI could also have unintended effects on poor and urban districts. Because CEI is also used to calculate a district's weighted attendance, eliminating CEI would hit some schools twice: once in their per-student allotment, and again in the number of students the state funds.
When lawmakers sounded unswayed, she offered, "I have a chart."
"Everybody has a chart," replied Rep. Ken King (R-Canadian). "One thing I know is that whoever wrote it, you can make it say whatever."
Mike Baldree, superintendent of Leon ISD, a property-rich East Texas district, reflected the ambivalence—if not the mood, exactly—of much of the public testimony. Baldree wasn't thrilled about everything the bill would do to the system, but he was grateful to have some relief from an old funding mechanism set to expire in 2018 that would cut 34 percent of his district's funding without some action by the Legislature.
"For me, it's kinda like kissing my sister," Baldree said. "It's wet and it don't have a whole lot of kick, but it's good for me."
As laughter spread through the room, King thanked Baldree: "I want to say I appreciate your comments, because I am not the biggest redneck here."