White Stallion Hires a Black Knight
An embattled coal company hires former TCEQ boss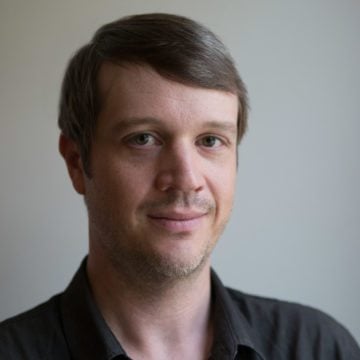 Every single former head of the Texas Commission on Environmental Quality (formerly TNRCC, a.k.a. "Trainwreck") in the last 16 years has gone on to work for industry, either as a lobbyist, an attorney, or both. They really do keep that revolving door spinning.
I was reminded of this fact when reading a news story yesterday in the Bay City Tribune that references Dan Pearson, a former-TNRCC-executive-director-turned-lobbyist.
The article detailed an informational meeting held last week by White Stallion Energy, the company behind plans to build a 1,320-megawatt coal- and petcoke-fired power plant near Bay City. (Read my past posts on White Stallion here, here, here and here.)
The White Stallion boys have been telling some real whoppers about their project, including the laughable idea that it will somehow lower local electricity rates and "generate electricity cleaner than all other coal plants in Texas."
A local opposition group, the No Coal Coalition, has been calling bullshit. But White Stallion's strategy is to avoid a debate. The company is refusing to attend an actual public forum on May 3rd moderated by those radicals at the League of Women Voters, instead opting to hold their own controlled event at which they trotted out former TNRCC-executive-director-turned-lobbyist Dan Pearson.
Pearson is listed as a registered lobbyist for White Stallion Energy Center LLC. His contract is valued at between $25,000 and $50,000, according to the Texas Ethics Commission.
From the Bay City Tribune:
Precinct 2 Commissioner George Deshotels told White Stallion consultant Dan Pearson that he talked with EPA officials who said the state agency hasn't responded to EPA's concerns.

"I thought once a federal agency started quoting law chapter and verse, they usually have their ducks in a row," Deshotels said.

While the EPA and the state may be meeting regularly, White Stallion isn't a priority discussion, said Pearson, a former TCEQ executive director.

"It's politics," Pearson said of EPA's current criticism of White Stallion.

The permitting process has been the same for 15 years, but the new administration is interpreting the rules differently, he said. "It's the inconsistency of this 'policy on the fly'," Pearson remarked.

Deshotels said he found it hard to believe that White Stallion would proceed on building the plant when there were already permitting questions.

Pearson explained that the White Stallion [sic] won't obtain an operating permit until the plant is built and tested "then we get the operating permit." He said that would be five to six years from now.
As Pearson well knows, an "operating permit" is a basically irrelevant permit issued at the very end of the permitting process. I'm pretty sure Deshotels was asking about the air quality permit, which environmental groups and some locals are challenging in administrative hearings.
That's the key hurdle for any new coal plant, not the after-the-fact operating permit. If you don't get the air permit, you can't build the plant, and you don't get an operating permit. Pearson appears to be engaging in a classic form of misdirection: focusing attention on an irrelevant issue in order to avoid answering the question at hand.
About that air permit: The EPA has told TCEQ that it is "extremely concerned" about TCEQ's belief that White Stallion, which is slated for a site just 19 miles from the Houston-Galveston ozone "non-attainment" area, is "ozone neutral."
The feds have said that "appropriate air quality modeling must be conducted" to prove that the coal plant's emissions won't cause Houston's smog problem to worsen.
"It's politics," Eden complains.
So it's political for the EPA to ask the state to perform robust air modeling but not political when TCEQ goes out of its way to protect a polluter spreading falsehoods?
I'm sure Pearson likes the status quo. After all, he helped create it when he was in government and is now paid to defend it in the private sector.