Washington Post Reporter Allows College Officials to Alter Story on Controversial Test
Reporter breaks journalistic convention by sharing entire drafts with 'customers' in University of Texas press office.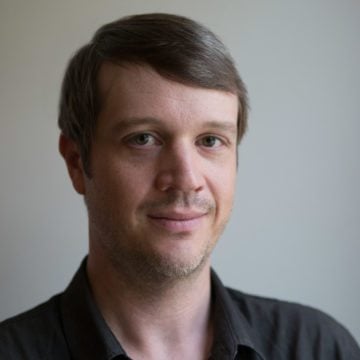 Updated Below (Thursday, July 26)
In February, Daniel de Vise, a reporter for the Washington Post, arrived at the University of Texas at Austin campus to work on a story about a controversial standardized test sweeping the nation's colleges and universities. The test purports to determine how much students have learned in college, part of a movement to bring No Child Left Behind-style accountability testing to higher education. University officials were nervous about what the story would say about the politically sensitive topic. Before he landed in Austin, de Vise emailed UT's director of communications to reassure him that the article was "NOT meant to be any sort of hit piece, more of a thought-provoker."
De Vise's visit was fairly routine journalism. He toured campus, visited with students and interviewed administrators. But when de Vise returned to Washington, D.C., he employed some unusual, perhaps even unethical, techniques.
Before publication, de Vise shared at least two complete drafts of his article with UT's press officers and allowed them to suggest critical edits, some of which ended up in the published story, according to emails obtained by The Texas Observer through a public information request.
Journalists have traditionally been taught never to share entire drafts with sources to avoid undue influence. But in preparing his 1,300-word story—which ran on the Post's front page on March 14 under the headline "Trying to assess learning gives colleges their own anxiety"—de Vise flouted journalistic convention and allowed UT officials to suggest substantive changes to a major news story about a politically charged topic.
"Everything here is negotiable," de Vise wrote to Tara Doolittle, director of media outreach at UT-Austin on March 5. "Help me out by not circulating this material very far and by stressing that it is an unpublished draft. If you or anyone at the university has any concerns about it, I implore you to direct them to me. I'm one of a very few reporters here who send drafts to sources!"
In another email, de Vise wrote that he's "never had a dissatisfied customer in this process. And that includes an article a few months ago about a school with one of the nation's worst graduation rates."
De Vise also noted in an email that he had shared a previous draft with two other sources, Roger Benjamin, the president of the nonprofit that oversees the test, and Richard Arum, a professor of sociology at New York University. "Both men signed off on it," de Vise wrote.
De Vise declined comment and referred questions to his editor Nick Anderson, the education editor for the Post, who said he stands by the story. "The story was completely up to our standards," Anderson said. "It's a good, fair story and tough story that I think stands the test of time." Asked about de Vise sharing drafts with sources, Anderson said that the reporter's "interaction with sources are made in an effort to be fair, complete and accurate as possible."
Anderson wouldn't comment on whether the Post has a policy on reporters sharing story drafts with sources. A call to a Post spokesperson seeking comment about editorial policy wasn't returned.
However, in a June 12 story on the firing of a Wall Street Journal reporter for ethical breaches, the Post, or at least one of its reporters, took an unequivocal stance on the issue: "[J]ournalists aren't supposed to disclose unpublished stories, lest it compromise the gathering of information."
Two journalism ethics experts contacted for this story expressed dismay at de Vise's actions. "It's been a time-honored code that you don't show sources stories before they run," wrote Renita Coleman, a professor of journalism at UT-Austin, in an email. "Furthermore, you would certainly never change anything except factual inaccuracies because a source suggests it."
Edward Wasserman, the Knight Chair in Journalism Ethics at Washington and Lee University in Lexington, Virginia, said that de Vise's tactics were "hard to square with even the most source-friendly reporting practices."
But Kelly McBride—senior faculty member for ethics at the Poynter Institute, a nationally recognized nonprofit journalism school in St. Petersburg, Florida—said she saw nothing untoward in de Vise's actions. "I actually think that what those emails show is a very genuine effort on the part of the reporter to get not only the facts right but get the truth while remaining independent," she said.
While she acknowledged that traditionally most reporters have been taught not to share unpublished drafts, McBride said the survival of the print news business has caused her and others to rethink the rules. "We were told that you could never, ever talk to the advertising people, the business side, and these days many, many news organizations are creating content specifically so that advertising can be sold around it."
In recent weeks, the issue of who controls the news and how much influence sources exert on stories has become a hot topic among journalists. A recent New York Times article detailed the increasingly common practice of "quote checking," in which political sources insist on the right to review, reword and veto quotes prior to publication. De Vise went a step further by allowing UT officials at least two chances to review his entire story.
De Vise has written for a variety of major newspapers, including the Long Beach Press-Telegram, the San Diego Union-Tribune and the Miami Herald. At the Post, he's carved out a fruitful niche covering the business of higher education. His blog is called "College Inc." De Vise frequently writes on the efforts of higher education reformers to impose accountability on American universities and colleges.
Some in the accountability movement, anchored in conservative think tanks like the American Enterprise Institute and the Texas Public Policy Foundation, view colleges and universities as bastions of indolent professors and inefficient bureaucracies ripe for market discipline. The reformers tend to favor standardized testing, measuring the value of schools and professors with data, the decoupling of research and teaching, online learning and forcing institutions to make do with less state support. At UT, regents appointed by Gov. Rick Perry and a host of conservative reformers have been pressuring the university to adopt accountability measures—an effort that faculty and many university boosters consider dangerous ideological meddling. (It's worth noting that the newspaper's parent company, the Washington Post Company, also owns Kaplan, Inc., which offers test preparation services and higher education programs through its for-profit schools.)
De Vise's March 14 story focused on the results of the Collegiate Learning Assessment, a 90-minute test that a small group of schools, including UT-Austin, are administering to students. The test's creators claim it can help measure how much students have learned in college—a highly controversial concept. De Vise examined how the test had been used at UT.
University officials reacted angrily to the first draft of de Vise's story. "It's bad," wrote Gary Susswein, UT's director of media relations, to Doolitle. "We both need to go [through] this with a heavy red pen, pointing out errors and mischaracterizations." Later, Susswein wrote Doolittle that they would be "going to [de Vise's] editor if needed and preparing an aggressive public response if his twisted story runs as is."
They contended that de Vise had inaccurately portrayed the UT administration as hostile to accountability reform in higher education. They had expected a friendly piece and instead got what Susswein termed a "hatchet job." In Susswein and Doolittle's account, de Vise had promised not to rehash the arguments of Academically Adrift, a book by two sociologists that has rocked the academic world. The book, published last year, relies in part on the results of the CLA to argue that students in America's system of higher education aren't learning.
In particular, Susswein and Doolittle expressed dismay that de Vise had portrayed the UT administration as an opponent of both accountability reform and the CLA. "[T]his description is fundamentally untrue," Doolittle wrote de Vise in an email. Doolittle stressed that UT President Bill Powers, who's generated high-profile clashes with accountability reform activists close to Gov. Perry, is "an advocate of accountability." The issue, she wrote, is about the implementation of the CLA at a large, complex institution like UT.
Doolittle emailed de Vise a copy of his story heavily marked up with comments, suggestions and edits. UT officials' objections weren't limited to factual corrections. They also wanted to substantively alter the story. For example, Susswein balked at the inclusion of a quote critical of the CLA test from Gretchen Ritter, a vice provost for undergraduate education at UT.
In the first draft sent to UT, Ritter was quoted saying, "I don't think the CLA is the main thing anyone should rely on, in the way it's administered, to tell you how much students are learning at any university."
Though Ritter's criticisms seem plain and direct, Susswein objected. "Gretchen Ritter very much believes and works towards [sic] accountability," Susswein wrote. "To use her as the lone quote to embody the academic community's tension with the accountability movement — in both the paragraph before and after — is inaccurate."
He also flagged de Vise's description of Ritter, later in the story, as reacting with "palpable distaste" to the CLA.
De Vise bowed to many of UT's demands. In the next draft that de Vise sent to UT on March 7, Ritter's quote critical of the CLA had been removed and her "palpable distaste" had been replaced with "reservations." Those substantive changes made it into the story that ran in the Post on March 14. Ritter's statement was one of two quotes from critics of the CLA that de Vise removed from the story before publication.
Meanwhile, UT officials, who were initially irate with de Vise, became somewhat reassured by his reply to their concerns. De Vise wrote to Doolittle that he could "accommodate many, if not all, of your concerns." He also wrote, "Take a deep breath, give us some time to work on this, and then we can talk about 'next steps.'"
Susswein, a former editor at the Austin American-Statesman, wrinkled his nose at the process. "His whole approach is bizarre, to say the least."
But when Susswein saw the revised draft, his mood lifted. "The latest version of the story, [is] much better than yesterday," he wrote to another administrator by email.
Update (Thursday, July 26): Washington Post Executive Editor Marcus Brauchli has announced that the paper—in response to the Observer's reporting—will tighten its policies on draft sharing. "Our current policy doesn't prohibit a reporter from sharing a story draft with a source, but we intend to tighten it to ensure that such instances are rare without dispensation from a top editor. The practice of sharing unedited, unpublished material with sources is something we discourage," Brauchli wrote in an email posted by the Poynter Institute.