Under Trump, Islamophobic Pastor John Hagee's Star Rises Again
Despite closing in on 80 years old, San Antonio megachurch pastor John Hagee may be a man in renaissance.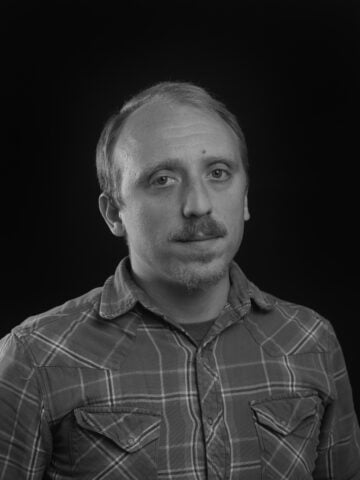 A version of this story ran in the August 2018 issue.
On a Sunday morning in late June, John Hagee took the stage in his palatial north San Antonio megachurch, his white hair slicked back and his imposing jowls obscuring the upper third of his shirt collar. A month earlier, he'd been one of two American pastors invited to bless the blood-soaked opening of the U.S. embassy in Jerusalem. Now, for his audience of a few thousand congregants splayed out in decks like baseball fans, Hagee offered a simple homily: Jerusalem is the preordained capital of Christ's 1,000-year empire, during which Christians and Jews (or at least some of them) shall live in peace after the unsaved have endured seven years of unspeakable horrors — a glorious end-times scenario for which Donald Trump paved the way by moving the embassy. Got it?
"President Trump proclaimed Jerusalem to be the capital of Israel, and then — sucking the oxygen out of the air — he moved the U.S. embassy … something five other presidents did not have the courage to do," Hagee said that morning, before lauding Trump's pullout from the Iran nuclear deal and railing against Islamic terrorism.
Despite closing in on 80 years old, Hagee may be a man in renaissance. Late last year, he says, he met with Trump at the White House for two hours to discuss the embassy proposal. "I will not disappoint you," Trump supposedly told the pastor.
Hagee's star first rose alongside that of George W. Bush, the subject of the pastor's 2000 hagiography, God's Candidate for America. During Bush's presidency, Hagee's nonprofit Global Evangelism Television became a worldwide force, pulling in more than $10 million in 2004 — the last year before Hagee collapsed the venture into his church, John Hagee Ministries, shielding his finances from public view.
In 2006, Hagee founded Christians United for Israel, an advocacy group dedicated to forging an alliance between American evangelicals and hawkish Israelis. The organization now claims 4 million members. A reported multimillionaire, Hagee is also a prolific publisher. From his first literary effort, The Invasion of Demons, published in 1973, to his forthcoming epic, Earth's Last Empire: The Final Game of Thrones, Hagee traffics in conspiracy-minded eschatology. In recent missives, he's warned that the Antichrist will come disguised as the head of the European Union and that the appearance of four "blood moons" foreshadows the apocalypse.
On that Sunday in June, Hagee plugged his upcoming book. "This book contains everything that's going to happen from this moment forward until God almighty sets up his throne in the city of Jerusalem," he said, as the flame-emblazoned cover was projected on the wall behind him.
Under Obama — whom Hagee blamed in 2014 for Ebola in West Africa — the preacher lost his influence in the highest halls of power. "President Obama did not understand the Middle East," Hagee wrote in an email to the Observer, arguing Obama "capitulated" to America's enemies. "President Trump understands that our friends have to trust us and our adversaries should fear us."
Our current president's religiosity may be paper-thin, but it's easy to imagine the kick he gets from Hagee's Islamophobic sword-rattling.
"We stand reminding the dictators of the world that the United States of America and Israel are forever united," Hagee proclaimed during his closing benediction at the May 14 embassy christening. "Let every Islamic terrorist hear this message: Israel lives. … Let it echo down the marble halls of the presidential palace in Iran: Israel lives."
That same day, Israeli forces opened fire on Palestinian protesters, killing dozens and injuring more than 2,000. Hagee spared them not a word.
Hagee told the Observer that he now wants to see Trump continue to confront Iran. "The sum of Iran's evil is greater than the whole of its parts," he wrote. "We are focused on ensuring U.S. policy maximizes the likelihood that Iran ceases its malevolent behavior."
Hagee has long advocated for war with Iran, even calling it the fulfillment of biblical prophecy. With Obama's nuclear deal scuttled and the warmongering John Bolton in place as Trump's national security advisor, the pastor just may get his wish.