'Pressure, Dissuasion, Coercion': Trump Officials Repeatedly Intervened to Stop Teen Refugees' Abortions
Government emails show that federal officials intervened to prevent abortions, forced teenage girls to call their parents and sent them to religiously affiliated "crisis pregnancy centers."
In early March, a minor girl staying in a shelter for undocumented immigrants in Texas run by BCFS, a religiously affiliated nonprofit, convinced a judge to let her get an abortion. State law allows minors to obtain permission from a court without the consent of their parents, a step known as a judicial bypass. But little did the girl know that the Trump administration was in the process of putting in place a new policy prohibiting shelters under the authority of the Office of Refugee Resettlement (ORR) from "facilitating" abortions without express permission from agency director Scott Lloyd.
When Lloyd, an anti-abortion activist who has argued that "contraceptives are the cause of abortion," found out about the girl, he sprang into action. According to heavily redacted emails obtained by the ACLU, officials with ORR ordered BCFS to block the procedure. Lloyd also asked a colleague to draft a list of pregnancy centers that offer ultrasounds near the BCFS shelter in San Antonio.
Around the same time, Lloyd personally visited the San Antonio shelter to speak with a Honduran minor, whom the ACLU believes is the same girl who secured the judicial bypass. "Please have her clinician keep a close eye on her," he wrote to the shelter operator after the visit. "As I've said, often these girls start to regret abortion, and if this comes up, we need to connect her with resources for psychological and/or religious counseling."
It appears that the girl may have never gotten the abortion. An undated document states that an unaccompanied minor in the care of the BCFS facility in San Antonio called her mother in her undisclosed home country "to request a notarized statement authorizing the termination of the minor's pregnancy," and that the mother refused. "[The minor] stated that after the phone call with her mother and the amount of time it is taking for ORR approval, she is seeing it as a sign from God and has decided to continue her pregnancy and is no longer requesting termination."
The girl's story is one of several revealed in the government emails that the ACLU obtained as part of its lawsuit against ORR. Together, the documents offer a clearer picture of how the agency tries to prevent girls from having an abortion, an issue that received national attention this fall as "Jane Doe" — a 17-year-old from Central America who is detained in South Texas — battled the government in court for weeks for her right to get an abortion. Brigitte Amiri, an attorney with the ACLU, said the latest records, released last week and first reported by Mother Jones, demonstrate that the "Jane Doe" case was far from an isolated instance.
"We're concerned about whether minors are getting unbiased information about their pregnancy at the outset, regardless of their initial desire to follow one particular course or another," Amiri told the Observer. "It seems that if someone has specifically asked for an abortion, there's an attempt to coerce them to carry the pregnancy to term, and if that fails, to engage in outright obstruction, as they did with Jane Doe."
In all, court records state there were 420 pregnant unaccompanied minors temporarily detained in ORR shelters from October 2016 to September 2017. Of the 18 girls who asked for an abortion, five "rescinded their requests" and 11 went through with the procedure. Two were placed with sponsors, and it's unclear if they ended up getting an abortion. It's also unclear how many of the abortions took place after the policy went into effect in early March.
ORR officials declined to comment for this story, citing the pending litigation.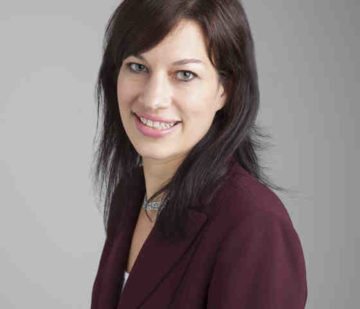 Amiri said that she believes "pressure, dissuasion and coercion to carry their pregnancies to term" is driving down the number of minors in ORR custody who might otherwise seek an abortion or unbiased counseling.
According to the emails, ORR has forced teenage girls to tell their parents about their pregnancies, and sent them to religiously affiliated "crisis pregnancy centers" that dissuade women and girls from having abortions. Lloyd said in an interview in October that "wherever possible, we need do everything we can to protect life."
On March 3, just as ORR was implementing its new policy on abortion, a 17-year-old undocumented girl in custody at a shelter in San Antonio run by Southwest Key began a two-step medication abortion that had been approved by a state judge, court records show.
Before she was able to get the second dose of abortion drugs the next day, ORR officials found out about the case and ordered the girl to be examined at a local hospital to check for a fetal heartbeat. The test delayed the abortion by a day. In an email the day after the abortion, Lloyd and two officials at the Department of Health and Human Services (HHS), which oversees ORR, cast doubt on the girl's account that she had been raped on her journey to the United States: "Reports of sexual activity with her boyfriend before her departure, along with the gestational age of the child, suggest that the record may not be accurate regarding which encounter resulted in the pregnancy."
Another email to Lloyd from other ORR officials in May lists updates on seven pregnant teens in ORR custody, including the circumstances of conception and medical updates. Of a 15-year-old in California who was 34 weeks pregnant at the time, the email says: "Child reported the pregnancy was a result of consensual sexual relations however to a 22 yo male in [country of origin]. [Father of the child] was reported by [unaccompanied alien child] to be physically abusive and threatened UAC and unborn child." The email states there "is no medical concern related to this pregnancy identified at this time."
In other instances, Lloyd seemed to go out of his way to steer girls away from their legal rights.
In an internal email regarding a pregnant girl in custody in Arizona who requested an abortion, Lloyd wrote to top ORR officials on March 24 that the "unborn child is a child [in] our care" and instructed the shelter to send her for an ultrasound to a crisis pregnancy center in Phoenix that believes "God has commanded us to offer a Biblical response to the global holocaust of abortion." He added: "Let's make sure that she is aware of the option of having spiritual counseling that is sensitive to her religious preference."
If, after the counseling and ultrasound, the girl still wanted the abortion, Lloyd told his staff that she would need to "obtain parental consent, which will necessitate options counseling with them, plus signed, notarized declaration of consent," he wrote. "She should not be meeting with an attorney regarding her termination or otherwise pursuing judicial bypass at this point." According to Arizona state law, a minor seeking an abortion must have written, notarized consent from a parent or guardian, unless she gets permission from a judge — a legal option Lloyd seems to be explicitly forbidding.
But requiring pregnant teens to call their parents about their decision to seek an abortion seems be routine under Lloyd. Jane Doe's attorneys said shelter employees forced her to call her parents  — who she said were abusive  — to convince her not to have an abortion. In another case, a 14-year-old in ORR custody had a call with her mother, who "reacted negatively" about the pregnancy, an internal HHS email states. The teen, who had chlamydia and was worried about her pregnancy, had a "catastrophic reaction" to her mother's disapproval and mentioned she wanted an abortion. Then, the shelter called her mom to "assist mom with processing the pregnancy of her daughter," the email states. "Now both mom and [unaccompanied alien child] have a positive outlook toward continuing the pregnancy to full term."
A sampling of the documents obtained by the ACLU in its federal lawsuit show tactics used by ORR to dissuade or block girls in its custody from seeking abortion.