There's something in the air in Denton
NULL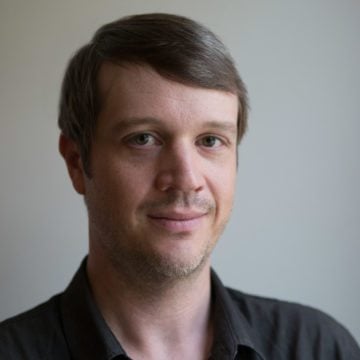 On Saturday, the Denton Record-Chronicle published the first in a three-part series on air pollution in the Denton area. I wish we saw more of this sort of thing in the smaller daily newspapers around the state. The Record-Chronicle not only details the sources of the area's low air quality but also dissects why progress is stalled.
Too often, people are left with the impression that air pollution problems are intractable or require such enormous expense that it's not worth doing. The two DRC reporters, on the other hand, show how the Texas Commission on Environmental Quality has gone out of its way to punt on some no-brainer solutions.
The 2007 [air quality improvement] plan did not include several key recommendations that could have made a difference, according to Southern Methodist University engineering professor Al Armendariz. He serves on the advisory board for the National Resources Defense Council, a nonprofit group dedicated to environmental issues.

Those rejected measures included stricter standards for vehicle emissions, for power plants in East Texas and concrete plants in Ellis County whose emissions drift into the region, and for Barnett Shale gas facilities.

So far this spring and summer, northern Tarrant County and Denton County are racking up bad-air days faster than more populous parts of Dallas-Fort Worth, Armendariz said. Monitoring stations in Keller and at Eagle Mountain Lake already have logged 85 bad-air days, the number that triggers failure. Denton sits at 84.

Denton Mayor Mark Burroughs served on the North Texas Clean Air Steering Committee, which helped form the 2007 plan. In an interview last week, Burroughs said he was disappointed the state did not adopt all of the committee's recommendations.

"I thought we had a great package," Burroughs said, adding that state officials never explained to rank-and-file committee members why they didn't accept some proposals.

The failure to adopt stricter pollution controls on cement kilns was most puzzling, because industry officials had signed off on the recommendations, said Burroughs, who served on a subcommittee that studied the issue. Because of wind patterns, Denton residents breathe polluted air from Houston and other cities to the southeast, including Midlothian, home to several cement plants, Burroughs said.
Repeat: Local stakeholders issued recommendations for cleaning the air, including the low-hanging fruit of requiring cement kilns to clean up their act; industry signed off on that recommendation; but the TCEQ commissioners took it upon themselves to reject the recommendations out of hand. Adding insult to injury, the agency apparently didn't even offer an explanation to the locals.
TCEQ has also been slow to do anything about emissions from natural gas production in the Barnett Shale, another major source of DFW ozone. In February, Al Armendariz, a SMU professor and a candidate for regional EPA administrator, issued a report that found that emissions from drilling activities roughly equaled that of all the trucks, cars and airplanes in the region.
After a long silence, TCEQ admitted in June that Armendariz's calculations were basically correct. But, they said, they weren't going to do anything about it because most of the gas production was happening outside of the nine-county DFW "non-attainment area." (The headline in the Fort Worth Star-Telegram at the time: "SMU prof was right about Barnett Shale pollution, but state officials aren't overly concerned".)
It's part of a larger pattern. TCEQ refuses to crack down on polluters that lie outside of the state's non-attainment areas. Instead, they lament that the wind blows. (Seriously, just follow the link.)
The consequences of TCEQ's dawdling for Denton are serious.
The American Lung Association grades Denton County air quality an "F," identifying about 37.6 percent of the population — more than 230,000 people — as being most at risk on days with heavy smog.

[…]

The Denton Airport's monitoring station has logged 84 bad-air days in 2009. Preliminary data from the Texas Commission on Environmental Quality shows July 2 was the worst day so far, with 91 parts per billion of ozone in the air for eight hours. The standard is 75 parts per billion.