The Texas Senate Heads Toward the Right
Tea party Republicans set to join the Legislature's Upper Chamber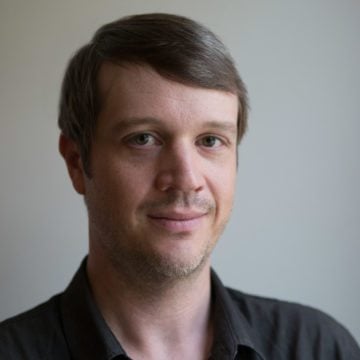 The members of the Texas Senate have long thought of themselves as the adults in the Texas Capitol. Their counterparts in the House, relative adolescents prone to frequent outbursts and mess-making that must be put in order. If the House is a tea party, the Senate is a dinner party—more deliberate and cautious, differential to decorum and less prone to producing extreme policies.
That may soon change. While the partisan make-up of the Senate will remain largely the same after Tuesday's General Election, the upper chamber is likely to become significantly more conservative. At least three of the retiring Republican senators will be replaced by more conservative successors. The districts are so solidly Republican that it's all-but-certain that the Democratic candidates will lose on Tuesday.
Make no mistake: The Senate isn't exactly a hotbed of liberalism. Dominated 19-12 by Republicans and presided over by Lt. Gov. David Dewhurst, who lurched to the right in his failed bid for the U.S. Senate, the Texas Senate delivered on many long-awaited items on the conservative agenda: voter ID (passed by suspending the body's cherished two-thirds rule), legislation requiring that women seeking an abortion receive a sonogram, and an austere budget that ruthlessly cut spending on public schools, health and human services and punted $5 billion in Medicaid payments until 2013.
Still, it could've been worse. The House budget, for example, included crippling cuts to nursing homes through Medicaid reimbursements, large enough, industry reps testified, to shutter up to 80 percent of the state's facilities. The Senate drafted a more moderate budget that avoided some of the more apocalyptic elements of the House version.
The Senate's rightward shift has several causes. One: Dewhurst has put some of the body's most right-wing members into positions of leadership. State Sen. Dan Patrick, the Houston talk-radio gadfly turned politician, is now chair of the Education Committee—an appointment that would've been almost unthinkable when Patrick first arrived in the Senate in 2007. Once an outcast even among his Republican colleagues, Patrick now enjoys the company of other tea parties, including state Sen. Brian Birdwell, R-Waco, who replaced the moderate Kip Averitt in 2010. Patrick has said that he plans to revive school vouchers, a long-dead item off the conservative dream list, in the coming session. Patrick hasn't been shy about what's in store.
"Where conservative Republicans had trouble in the past passing bills, we will be a solid majority in the Senate next year—with the ability to block bills and set the agenda," he told the Austin American-Statesman. "We're going to take it to warp speed. … I believe this next Legislature will be the most conservative ever, even though I think we're already the most conservative in the country. The voices of the people are clear."
Warp speed will be somewhat more difficult if the one truly contested senate race goes to the Democrat. State Sen. Wendy Davis, a moderate-to-liberal Fort Worth Democrat, is locked in a tight race with challenger Mark Shelton, a Republican state representative from Fort Worth. If Davis loses, Democrats in the Senate will hold only 11 seats, requiring that they vote as a tight bloc to stop the GOP majority from doing whatever they want. (That's because of the two-thirds tradition requiring two-thirds support for any bill to pass.) And, to paraphrase Will Rogers, those 11 individuals belong to no organized party; they are Democrats. The caucus may have a difficult time holding all 11 votes together.
Moreover, if Davis falls, the Democrats will lose one of their more dynamic elected officials. At the end of last session, Davis rallied many demoralized Democrats by filibustering the GOP's school-finance plan, which cut more than $4 billion from Texas schools. Shelton, on the other hand, has fallen into the usual pattern of Texas state-level candidates: running against President Obama. Last session, Shelton, a pediatrician, joined many of his fellow doctor-conservatives in filing a flurry of anti-Obamacare legislation. At times, he aligned himself with some of the more extreme elements in the GOP. For example, he was one of eight to vote against a bill—authored, it's important to note, by Wendy Davis—that would have required law enforcement to start testing an enormous backlog of rape kits.
Regardless of the outcome in the Davis-Shelton race, the Senate will tilt further to the right after Tuesday. Rice University professor Mark P. Jones confidently predicts that will be the case based on the legislators' voting records. In an analysis for the Texas Tribune, he identified 38 "bridge votes"—instances where both the House and Senate cast votes on identical pieces of legislation—that can be used to compare the ideological make-up of the outgoing and incoming senators in each seat.
Let's take a look at three of them:
KEN PAXTON VS. FLORENCE SHAPIRO
Replacing the retiring state Sen. Florence Shapiro, who represents an affluent suburban Dallas district that includes Plano, McKinney and Frisco, will likely be one of the House's most hard-line conservatives, state Rep. Ken Paxton.
Shapiro is certainly no liberal. But she's arguably in the more moderate mold of a Bush Republican—less ideologically rigid, less willing to make radical cuts to the welfare state. Paxton is a darling of the tea party, embraced by Mike Huckabee, RedState.com founder Erick Erickson and state-level activists like Michael Quinn Sullivan. A lawyer from McKinney, Paxton manages to be both politically radical and personally banal.
The Right Rating: Mark Jones' analysis puts Paxton on the extreme right-wing of the Legislature at 1.23. While Shapiro was among the most conservative members of the Senate, she still falls short of her replacement with a mere .90.
Career highlight: Paxton's outsider campaign in 2011 to unseat Speaker Joe Straus (R-San Antonio). Paxton accused Straus of being "liberal" and the "most controversial Republican." He received plenty of support from outside groups, but in the end got slaughtered by Straus, who went on to preside over the most severe contraction in state government in modern Texas history.
The Agenda: Paxton's not exactly a policy wonk. The lower chamber of a state legislature, for example, may not be the best place to try to block federal law as Paxton tried to do with several anti-Obamacare bills and resolutions. His Health Care Freedom Act, which never got out of committee, invoked the "inalienable rights of liberty" in its effort to prevent the new health-care law from being implemented in Texas.
CHARLES SCHWERTNER VS. STEVE OGDEN
For three sessions, Steve Ogden—a self-described "tight-fisted Aggie"—has presided over the state budget as chairman of the Senate Finance Committee. Ogden is responsible, in part, for passing last session's brutal austerity budget. But the truth is, it could have been much, much worse without his involvement. He's a steward—albeit one who's obsessed with low taxes and debt—not a radical. His retirement leaves the Senate Republicans with a dearth of steady leadership on budget matters.
In contrast, Schwertner, an orthopedic surgeon from Georgetown, will have served two dull years in the Legislature before moving up to the Senate. Schwertner seems mostly to have focused on fecklessly attacking Obamacare. One bill he co-authored, which didn't clear the Senate in the final days of the session, would have asked Congress to authorize an Interstate Health Compact, placing health care in the hands of the state.
The Right Rating: Jones' analysis puts Schwertner (.73) notably to the right of Ogden (.52).
Career highlight: Despite unanimous support from medical groups and public health organizations, Dr. Schwertner was the only member of the 20-person House Appropriations Committee to vote against a statewide ban on smoking in certain businesses in 2011. The measure would have saved the state more than $80 million in Medicaid costs.
The Agenda: Schwertner has remained vague about his plans for the Senate. He's said that he will use his experience as a doctor to fight Obamacare. He told the Hutto News that he believes the state of Texas, despite spending less per capita than almost any other state, "doesn't have a revenue problem so much as it has a spending problem. Folks in Texas are taxed enough already."
JEFF WENTWORTH VS DONNA CAMPBELL
Wentworth may be the oddest Republican in the Legislature. He calls himself independent. You might call him quirky. He was the only Republican to vote against the pre-abortion sonogram bill last session, saying, "I am a hairy-legged male who will never be pregnant myself. I am voting for my district."
He's also big on creating an independent redistricting panel and has stumped for state legislatures to convene a national constitutional convention, something that hasn't happened since 1787.
Last session, he shuffled around the Senate floor wearing a perpetual frown. Several of Wentworth's cherished causes, including legislation allowing for handguns on college campuses, failed to pass and Wentworth was visibly frustrated.
Wentworth's maverick status may have cost him his seat. Donna Campbell, an underfunded tea partier from New Braunfels who no one expected to win, bumped off Wentworth in a July runoff. While Campbell doesn't have a voting record to examine, she's made her positions known.
The Right Rating: N/A
Career highlights: Responding to a question about water at a debate in San Marcos, Campbell said, "I can tell you this as a doctor. We're made up of 65 percent water. So we have to have it," she concluded, returning to the safer task of reminding people she's a physician.
The Agenda: She's for school vouchers, "smaller government" and replacing the two-thirds rule with a minimum of 19 votes to take up legislation (a number that just coincidentally happens to be the minimum number of Republicans in the Senate). She's told the Texas Tribune that she's thrilled about joining "the most conservative Senate in Texas history."
**
The other two personnel changes in the Senate may not have as dramatic of an impact on the Senate's center of gravity.
The contrast between state Rep. Kelly Hancock (R-Richland Hills) and outgoing state Sen. Chris Harris (R-Arlington) is probably not as sharp as some of the other pairs. They are both fairly conservative Republicans whose voting records, according to Mark Jones, fall roughly in the same patch on the right-end of the political spectrum. Last session, Hancock managed to get only one of his bills signed into law, although a resolution he authorized condemning EPA regulation of greenhouse gasses did make it to the Senate. Hancock, the vice president for a chemical distribution company, was one of only 12 legislators to vote against a bill requiring companies to disclose fluids used in hydraulic fracturing ("fracking").
The same can probably be said of incoming state Rep. Larry Taylor of Friendswood, who's replacing state Sen. Mike Jackson (R-LaPorte). They are both white male conservative Republicans with prominent mustaches. If there's a contrast here it may be one of style over substance. Jackson was a steady hand at protecting the interests of the refineries and petrochemical companies in his district near Houston but never really shined otherwise. Taylor, on the other hand, is the head of the House Republican Caucus, a polished political bruiser who's clearly ambitious. Taylor, however, has a problem letting some of his less-than-mainstream views slip through at times. During a hearing on windstorm insurance last year, he instructed insurance companies: "Don't try to Jew them down." To Taylor's credit, he didn't miss a beat to add, "That's probably a bad term."
Ladies and gentleman, your Texas Senate.