The Lawsuit West of the Pecos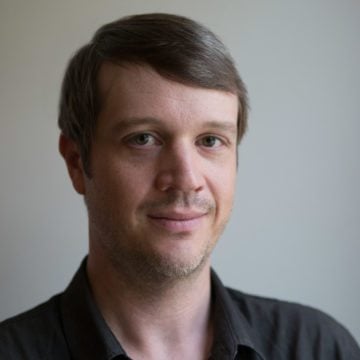 The ACLU and two El Paso attorneys filed suit this morning against federal officials and the administrators of a remote, for-profit West Texas prison on behalf of the family of Jesus Galindo, an immigrant man who died at the prison in December 2008.
The lawsuit – filed in federal court in El Paso – names Geo Group, the scandal-plagued company that runs the facility for the feds; Lubbock-based medical provider Physicians Network Association (PNA); Reeves County; and four federal Bureau of Prisons officials. The complaint takes direct aim at the government's practice of contracting and subcontracting the incarceration of immigrant prisoners to for-profit companies. The predictable result is that corporations are doing it on the cheap – with sometimes deadly results for the prisoners.
"All four entities involved in Mr. Galindo's custody and care—PNA, GEO, Reeves County, and BOP—bear legal and moral responsibility for his utterly preventable death," the suit charges.
As I reported last year in "The Pecos Insurrection," Galindo's death set off a huge riot at the Reeves County Detention Center, the world's largest privately-run prison. It was the first of two riots in protest of poor conditions, especially medical care that the prisoners claimed was literally killing people. At the time of his death from an epileptic seizure, Galindo had been locked up in the prison's administrative segregation unit for a month, possibly as punishment for his persistent medical complaints.
For months, Galindo, a 32-year-old Mexican citizen who had lived in the United States since he was 13 and was convicted of "illegal re-entry" into the country, had been telling anyone who would listen that something terrible was going to happen to him because of poor medical care in the facility. Galindo repeatedly pleaded with prison officials to return him to the general population where he had friends who woke him up to take his pills and took care of him during his frequent seizures. So did his mother and an investigator with the federal public defender's office.
"The utter disregard shown by RCDC prison and medical staff to Galindo's repeated, beseeching, well-founded expressions of fear for his own personal safety bordered on sadistic," the suit says.
The suit alleges new, numerous and harrowing details about the prison's health care system – or lack thereof. During the year that PNA was managing his care, medical staff failed to provide him his anti-convulsant medication 90 times, the lawsuit alleges. His gums began to bleed and he suffered seizures once or twice a month, a signal, the suit claims, that he should have been put on a different but more expensive medication. Moreover, the levels of the antiepilepsy drug fluctuated wildly, according to medical records cited in the suit. Galindo's mother tried to forward medical records showing the effectiveness of a drug he had been taking outside of prison, but was rebuffed by prison staff. In July 2008, Galindo put his troubles in writing to prison officials, for at least the second time:
I have been here for aprx. 7 months and during this period I have been experiencing numerous epileptics seizure. I have requested to medical dept. for better medication . . . the medication I am getting is not working. My mouth and [tongue] hurt from falling on my face and when things like this happen the people around me don't know whats going on and they get scared. Please help me before something really bad happens . . .
After succumbing to a grand mal seizure in November 2008, he was moved into isolation in the prison's "Special Housing Unit." This unit, the suit states, was "frequently used" by prison and medical staff to "punish and isolate prisoners who complained about deficient medical care." Indeed, the 1,000-bed prison unit lacked an infirmary or medical observation area, according to the suit. In the isolation cell, Galindo continued to have seizures, falling and injuring himself. Despite asking that his medicaiton be adjusted, including a direct appeal to the warden, Galindo had his blood just drawn once in the month that he was in isolation.
In an effort to squeeze profit out of its contract, PNA – with Reeves County and Geo Group's consent – deliberately withheld medicines, services and care from its patients, the lawsuit alleges. The company didn't even have so much as an LVN available on the weekends despite a cotnractual obligation to provide 24-hour care.
The ultimate target, however, is the federal government. The ACLU is accusing federal prison officials of "deliberate indifference" to the care provided by its contractors, subjecting Galindo and other prisoners to "serious and unreasonable risks" in violation of their constitutional rights.