The Good News (and the Bad) for Beto O'Rourke in that Quinnipiac Poll
According to a poll, O'Rourke is within striking distance of Ted Cruz. But he's got a problem: More than half of those polled don't know who he is.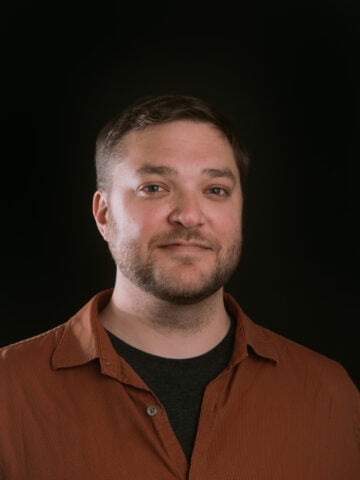 Quinnipiac University released a poll on Wednesday that provided the first quantitative pulse-reading of the Texas electorate on the U.S. Senate race between Beto O'Rourke and Ted Cruz.
It found that, with 44 percent of support, O'Rourke was within 3 percentage points of Cruz's 47 percent — "too close to call" as the pollsters put it. With the caveat that this is just one poll of about 1,000 Texas voters, and that the margin of error is +/3.6 percentage points and that polls were notoriously wrong when it came to Donald J. Trump, this is good news for O'Rourke, and for all the Texas Democrats banking on a blue wave.
Sure enough, less than an hour after the poll came out, O'Rourke sent out a fundraising email highlighting the favorable numbers. Soon after, Cruz sent out one of his own, warning of the ascendant "far-left liberal." He proclaimed, "The media is working overtime to help him get elected, and it's starting to work."
The topline takeaway — that Beto's town-hall touring of the state has brought him within striking distance of Cruz — is sure to further propel his grassroots momentum. But if you drill down a bit into the numbers, you'll find that it's not all sunshine and rainbows: O'Rourke is still struggling with some of his inherent weaknesses.
He came into the race as an obscure congressman from El Paso with little to no name recognition. While the poll finds that while O'Rourke has a 30-16 percent favorability rating, 53 percent of respondents don't even know enough about him to be able to form an opinion.
Though he's done a good job of shoring up support among Democrats — and the poll shows he has a substantial advantage (51-37) among independent voters — it looks like most Texans still have no clue who this guy is.
The poll also reinforces the critique that he hasn't done enough to reach out to Hispanic voters. In the Democratic primary, he failed to win a majority of votes in more than half of the state's 32 border counties. The poll finds that his support among Hispanic voters is 51-33 percent, which is nowhere near as robust as it needs to be for him to pull off an upset.
Beto's campaign has garnered plenty of enthusiasm and money, but the numbers in this first poll are perhaps indicative of the limits of his campaign strategy so far. It's hard to to win in a deep-red state of 28 million people with town halls alone. At some point he may have to embrace some more traditional campaign tactics and run a TV ad or two.