Beto's Not the Only Texas Democrat with a Big-Dollar Haul
The year's first quarterly reports are in — and many Democratic congressional candidates are giving Republicans a run for their money.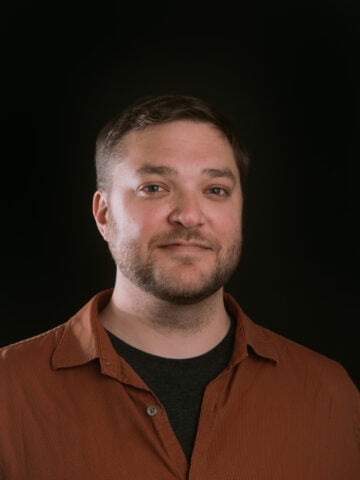 Above: O'Rourke talks to cheerleaders from Roosevelt High School with his daughter Molly.
Beto O'Rourke's Senate bid, centered on his live-streamed barnstorming through Texas, has caught fire among Democrats around the state — and the country. The proof is in the fundraising numbers. Through the first three months of 2018, O'Rourke raised about $6.7 million from 141,000 largely small-dollar donations. The El Paso congressman has built a fundraising machine that's put him nearly on par with the gigantic first-quarter haul of progressive stalwart Elizabeth Warren's 2012 Senate campaign, the Daily Beast reported earlier this month.
At a state party fundraiser Saturday evening in downtown Austin, O'Rourke boasted about his latest bounty to an enamored crowd of Democratic diehards. "And not that it's important, not that anyone is counting, but that was $4 million more than Ted Cruz's [haul]," he said.
According to his latest filing, Cruz has raised less than half of what O'Rourke brought in — and that's including money drummed up by his leadership PAC and his joint fundraising committee. O'Rourke, who isn't accepting PAC money, is now running neck and neck with Cruz when it comes to cash on hand. His campaign says it has more than $8 million on hand, while the Cruz camp claims $8.2 million.  
While Beto's fundraising may be grabbing the headlines, he's not the only Texas Democrat pulling in money. Spurred by the potential for a wave election, frontrunners in top Democratic target congressional districts in the state are raising money at a clip not seen in years — and they have Republicans who are used to gliding into re-election scrambling to shore up their own campaigns.
"That the Democrats can raise money in Texas and keep the money here for homegrown candidates is a fundraising success all by itself," Brandon Rottinghaus, a political science professor at the University of Houston, wrote in an email. "For years, Texas was the ATM for the rest of the country. Candidates would come, fill up their wallets, then leave to run competitive campaigns elsewhere. That is changing."
Texas Tribune political reporter Patrick Svitek has broken down the first-quarter fundraising of candidates in runoffs in a detailed accounting.
In the massive 23rd district, a perennial swing seat in West Texas, the Democratic frontrunner Gina Ortiz Jones — aided by backing from the Democratic Congressional Campaign Committee (DCCC) and Emily's List — raised nearly $710,000 in the first quarter and has more than $320,000 in cash on hand. She's headed into a runoff against the Bernie Sanders-aligned Rick Treviño, who has so far struggled to raise money.
In the Dallas-area 32nd, held by longtime GOP incumbent Pete Sessions, both Democrats competing in the runoff have done well on the money front. Former NFL player Colin Allred, who is backed by the DCCC, raised nearly $400,000 in the first quarter of 2018 and heads into the runoff with about $220,000 in cash on hand. His opponent, the Emily's List-endorsed entrepreneur Lillian Salerno, has raised nearly $285,000 and has $157,000 in cash on hand.
In Texas' 21st, Democrat Joseph Kopser is leading the money race to replace retiring Republican Lamar Smith. He announced Monday that he raised more than $445,000 in the first quarter, outraising all other Democratic and Republican candidates in the field, and claiming the cash-on-hand advantage, too. His Democratic opponent Mary Street Wilson has raised about $70,000.
Lastly, the two Democrats competing in the heated runoff for Houston's 7th district slot have attracted a wave of money to a district that hasn't been blue since 1967. Houston lawyer Lizzie Pannill Fletcher, who has the support of the party establishment, raised nearly $510,000 in the first quarter and has more than $390,000 in cash for the runoff. Laura Moser, an activist who was attacked by the DCCC, saw a huge influx of money from around the country, raising more than $450,000.
Already, Democratic contenders in some districts are far outpacing their predecessors. For instance, James Cargas, the Democratic candidate in the 7th in 2016, raised less than $70,000. The last Democratic candidate to run in the 32nd district, in 2014, raised just over $10,000 during the entire cycle.  
Congressional Republicans in Texas have long been more concerned about intra-party challenges coming from the far right during primaries. But the prospect of well-funded Democratic opponents during a potential wave year has spurred many Republicans to more aggressively ramp up their own fundraising efforts. Congressman John Culberson, who represents the 7th district, has raised $550,000 so far this year, which his campaign says is his biggest one-quarter haul in his nine-year congressional career. He heads into the general election with nearly $1 million in the bank. Will Hurd, who holds the 23rd, which is perhaps the top target for Democrats in Texas, raised about $400,000 and has $1.56 million in the bank.
On top of that, House Speaker Paul Ryan's Congressional Leadership Fund super PAC just announced plans to spend $2.45 million on behalf of Culberson and $2.1 million on behalf of Hurd in ad buys.
"Nothing scares donors to give more like the prospects of losing, especially to a Democrat in Texas," the University of Houston's Rottinghaus said.
To run competitive campaigns, Democratic candidates don't need to raise as much as Republicans, said Harold Cook, a former executive director of the Texas Democratic Party. They just need enough to communicate with voters. "If these Democrats keep raising money like they have been, they'll be in better shape than most have been in years," Cook said.