The End of the Hill Country [UPDATED]
The long-simmering tension between water conservation and Drill, Baby, Drill is coming to a boil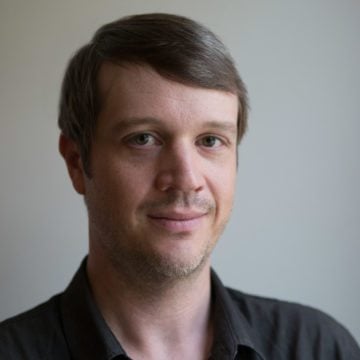 Updated below
We just put out a special issue on water in Texas. So did Texas Parks & Wildlife magazine. In May, Texas Monthly did one of their Top 20 lists on rivers. Our new multimedia guru, Jen Reel, just posted her documentary on the struggle between an Austin organic farm and the state's wacky Rule of Capture.
Are you sick of hearing about water yet?
Well, too bad.
Critical decisions are coming down the pike this summer that could determine the fate of Texas water for the next 50 years. By Sept. 1, 16 groundwater management areas must decide how much groundwater to leave in aquifers. The long-simmering tension between conservation is Drill, Baby, Drill are coming to a boil.
In the Panhandle, one conservation-wise water district has gotten crosswise with water rancher Boone Pickens over how much water to leave in the Ogallala Aquifer. Naturally, there's a lawsuit.
But nowhere are the choices more painful than in the Texas Hill Country, where rivers, springs and water wells are highly sensitive to groundwater levels. (Grandiose aside: It's helpful to discard the legal and political fiction that surface water and groundwater are two separate realms. There is simply water.)
The very existence of the Hill Country as we know it is at stake. Some aquifers have already been pushed beyond the point of sustainability.
The process itself is tedious, complex and loaded with uncertainty. In fact, I hesitate to even venture an explanation, in part because I'm not sure I fully understand it and also because I'm scared you, dear reader, would stop reading out of sheer boredom. (If you want a detailed explanation, check out this paper (.pdf) by Robert Mace of the Texas Water Development Board.)
The thumbnail version is that the Texas Legislature has grouped the state's 95 groundwater districts, locally controlled entities that can regulate pumping, into sixteen regional groups known as groundwater management areas (GMAs).
By Sept. 1, each GMA must submit its desired future condition to the Texas Water Development Board. What is a DFC? It is a number (a water decline of 75 feet or 95 percent of historical spring flow, for example), a planning goal, and a vision of what an aquifer will look like 50 years down the road. Most important, a DFC can lead to pumping limits.
If a region decides through this process that it wants to, say, keep its aquifer at current levels over the next 50 years, the result may be that no more new permits can be issued. That is, development could theoretically be brought to a halt.
An unlikely scenario but part of the discussion in GMA 9, which covers a portion of the Hill Country including Dripping Springs, Wimberley, Kerrville, Boerne, Blanco, and other towns.
Springs, river and drinking-water wells are already under tremendous stress in portions of the Hays-Trinity Aquifer, a formation that underlies much of GMA-9. Jacob's Well, a stunningly beautiful artesian well near Wimberley that forms Cypress Creek, has essentially stopped flowing during dry spells for the first time in recorded history. Two key monitoring wells in the Wimberley area are dropping a foot or two every year on average.
Simply put: There are too many straws pumping too much water. And more straws go in every day.
"There's a direct correlation between increased pumping and reductions in water levels, reductions in spring flow, and reductions in creek and river flow," says Ron Fieseler, general manager for the Blanco-Pedernales Groundwater Conservation District. "That's the real challenge – how much pumping can we stand and maintain the quality of life out here in the Hill Country that's so wrapped around the creeks and rivers?"
So what are groundwater planners to do?
"We're not going to make everybody happy no matter what we choose," Fieseler says. "We've seen everything from 'don't pump anymore, just stop it now' to 'double the pumping'."
These groundwater districts are in the unenviable position of having to address issues way above their pay grade.
So it looks like they're going to split the difference: try to accommodate some level of growth while not running full throttle.
The trouble with that, though, is that it's going to slowly sap the liquid life out of the Hill Country.
Those who've taken a hard look understand. The Bandera Bulletin:
Chastain said all measurements got support, however the overwhelming majority wanted a zero-foot drawdown for the next 50 years.

Bringing attention to the most recent Groundwater Availability Model (GAM), Director Lee Kneupper said every drawdown showed a reduction in levels. Pumping will not increase levels, Kneupper said, but rather decrease flow for every stream in GMA 9.

"There is no average drawdown in Bandera County," Kneupper said. "Different areas vary."

Kneupper argued that in some areas, the impact of any drawdown would completely dry up the aquifer.

"You're making the decision as to whose well is going to run dry," Kneupper said.

Chastain said accounting for the different levels is what forced the board to develop an average. Stating he was aware some areas were higher than others, Chastain said the only way to prevent any drawdown is to stop people from moving to the county.

"I'd really like to see your plan on that," Chastain said.

Speaking from the audience, George Hamilton said the board should enact stronger rules to protect the residents who have wells in the county, such as withholding well permits. Blaming developers for chopping up large ranches into smaller land plats and drilling countless wells, Hamilton said those who have moved into the county for profit have endangered the wellbeing of those who already lived here.
On July 26, GMA-9 will meet in Boerne to decider which DFC to pick: a 20-, 30- or 40-foot drawdown of the Trinity Aquifer. A two-thirds vote is required to approve a DFC. It's a lesser-evils choice.
Let's look at what the latest groundwater modeling shows.
This chart shows how much depletion we can expect from various pumping volumes. The black line shows the average of all the scenarios.
Right now, about 60,000 acre-feet are withdrawn in an average year. That's represented by the gray horizontal line in the above chart. If pumping increases by, say, just 50 percent, to 90,000 acre-feet, we can expect about a 30-foot drop in the Trinity.
Of course, a 30-foot drawdown is pretty abstract. What does it mean for surface water?
A 30-foot drop in the Trinity reduces springs and base-flow by about 14,000 acre-feet per year over 2008 levels, or about 47,000 acre-feet from a zero pumping scenario (i.e. without human development). It's hard to say exactly what 14,000 acre-feet less water feeding springs, creeks, rivers and swimming holes would look like. But it would undoubtedly accelerate the drying-up of Central Texas.
The groundwater models work on mile-by-mile grids; they can't tell us what happens at an individual well or spring, as the folks in Boerne pointed out ("You're making the decision as to whose well is going to run dry.") And a severe drought – perhaps a permanent one brought on by climate change – could makes things even worse.
David Baker, director of the Wimberley Valley Watershed Association and an elected board member of the Hays-Trintiy Groundwater Conservation District, argues that this drawdown is unacceptable and questions the accuracy of the groundwater modeling.
"We're losing about a foot per year at current pumping levels," Baker notes. "We'd hit a 40-foot DFC in 40 years at current pumping. …That's the mining of the aquifer we're doing at current pumping."
The DFC, he says, should be no more than 10 feet over the next half-century.
Fieseler says it's unrealistic to halt new pumping. "I understand those sentiments but they all forget that we have other exempt wells that are being drilled every week."
The Texas Legislature has exempted from regulation any well that is producing water solely for domestic use as well as certain wells used for watering livestock. The rationale is that regulators should have some say over the big straws but not the little ones. The problem is that a lot of little straws can suck up a lot of water. And the effects are the same.
"I don't think the aquifers care whether it's exempt or permitted," said Baker. "It's just water coming out of the aquifer."
The proliferation of exempt wells is making it extremely difficult for sustainability-oriented communities to preserve their aquifers. They wiped out GMA-9's efforts to maintain the Edwards-Trinity, another aquifer in the region, at its current level.
In January, the Texas Water Development Board in a special session threw out GMA-9's desired future condition for the Edwards-Trinity, saying it was "unreasonable."
The regional group had voted in 2008 to set a DFC of "no net increase in average drawdown" in order to preserve spring flow. But two groundwater groups in GMA-9 balked. The Boerne Star:
The Plateau Water Planning Group and the Upper Guadalupe River Authority, both based in Kerr County, contend that the future conditions the GMA-9 desires would be unreasonably burdensome for property owners in western Kerr County. They appealed to the TWDB for relief and they got it.

The TWDB recommended that the desired future condition be changed from no net increase of average drawdown to nine feet of average drawdown.

A TWDB spokeswoman said this recommendation would allow the desired future condition to be achievable given the projected growth of exempt use in the area.
And so it goes. Growth and development are considered a given. Springs, rivers, a way of life? That's negotiable, it seems.
Update at 12:25pm, Monday July 26th: GMA-9 voted 8-1 this morning to establish a desired future condition of no more than 30-foot drawdown of the Trinity Aquifer. The "Texas Hill Country Died Today," tweeted David Baker of the Wimberley Valley Watershed Association.