The BP Screw-Up We Almost Didn't Hear About
While oil leaked into the Gulf, toxic chemicals spewed from BP's refinery in Texas City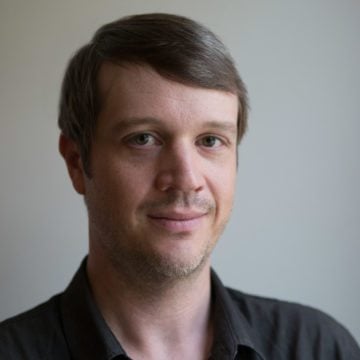 If the most-hated corporation in America releases a massive quantity of toxic chemicals and nobody hears about it does it matter?
Two weeks before BP began wrecking the Gulf, an enormous, invisible cloud of pollution began pouring out of BP's Texas City refinery. Incredibly, this emissions "event" – involving an estimated 538,000 pounds of benzene, carbon monoxide, nitrogen oxides, and more – went on for forty days and forty nights before BP noticed.
In fact, this whole sordid episode could have been lost to history if ProPublica hadn't picked up on a Galveston County Daily News article and followed up with this must-read story [ed. note: Link is fixed]. It goes to the heart of what's wrong with not just BP, but the do-nothing, see-nothing regulators in Texas.
The release from the BP facility here began April 6 and lasted 40 days. It stemmed from the company's decision to keep producing and selling gasoline while it attempted repairs on a key piece of equipment, according to BP officials and Texas regulators.

BP says it failed to detect the extent of the emissions for several weeks. It discovered the scope of the problem only after analyzing data from a monitor that measures emissions from a flare 300 feet above the ground that was supposed to incinerate the toxic chemicals.
I encourage you to read the whole thing but I want to flag one aspect of this story in particular: The fact that the TCEQ-required monitoring completely failed to detect what appears to be one of the largest chemical releases in the last decade.
[Michael Marr, a BP spokesman] said BP believed the plant's existing monitors, which are placed just a few feet above the ground level and approved by Texas regulators, would detect any excess emissions.

According to Marr, BP immediately also received measurements from a separate monitor that took readings from the flare. It was not until June 4, he said, that the company understood that the emissions were far higher than was permitted.
This raises some very important questions in my mind. First, why is it that TCEQ doesn't require major polluters to measure emissions as they come out of the flares? Instead they're relying on fence-line monitors that are apparently as good as worthless in cases like this one.
"The monitoring at the ground level is totally inadequate," Neil Carman, director of the clean air program at the Lone Star Chapter of the Sierra Club, told me today. "Where does all this stuff go and what are the concentrations in the community?"
He added, "BP needs to accurately measure exactly what's coming out of that flare with some kind of real-time remote monitoring system."
Second, what if BP hadn't decided to take a closer look at its flares? Would we have ever known that half-a-million pounds of chemicals had escaped? Finally, how often do major releases go undetected?
I've asked TCEQ to respond to these questions. I will post a response once I hear back.