Texas Wants Feds' Hands Off Its School Accountability, Too
State's application for a No Child Left Behind waiver will include new school turnaround plans.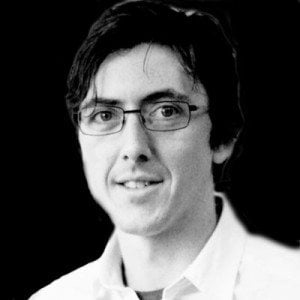 The number of schools failing to meet federal accountability measures is skyrocketing these days, mostly because No Child Left Behind is simply a system set up to fail. Congress hasn't agreed on how to fix the law, so 44 states have applied for a waiver from the law's sanctions instead. On Thursday, Texas announced it's fixin' to be number 45.
"The lack of NCLB's reauthorization in a timely manner has created an obsolete system that does not adequately reflect the accomplishments of the state's schools," said Texas' new education commissioner Michael Williams (pictured at left).
It was probably bound to happen sooner or later, but the announcement carries extra significance because Texas is where this tough test-based accountability movement began. Gov. Ann Richards oversaw the creation of Texas' system in 1994, and George W. Bush expanded it before heading to the White House and taking it nationwide.
U.S. Education Secretary Arne Duncan has been trying to sell Gov. Rick Perry on a particular kind of waiver crafted on Duncan's terms, an olive branch that offers an easy path out of the federal sanctions if Texas agrees to go along with major Obama administration priorities. Those include adopting the Common Core curriculum standards meant to streamline what's taught in the nation's schools (we're one of just four states that hasn't signed on), and tying teacher pay to students' test scores.
Instead of playing by the Obama administration's rules, Williams announced that Texas would be crafting its own waiver application—one that isn't likely to include signing on to the Common Core standards, for one thing. The only other state that's applied for a waiver without agreeing to Duncan's terms is California, which objects to tying its teacher pay to test scores. The Education Department hasn't yet announced its decision on their waiver request.
In his letter last week, Williams struck a familiar note: Thanks very much, but we're doing just fine here in Texas without you meddling feds. "Texas has developed and begun full implementation of a statewide system that surpasses the [federal] requirements," Williams wrote, sounding very much like the Railroad Commissioner who used to rail against federal overreach. Along with the new STAAR test, Texas has a new statewide accountability system rolling out next year.
When Texas submits its waiver application in January or February next year, it'll generally ask for more leeway in how it spends federal money, to free it from federal guidelines that reward improving schools or give extra support to high-poverty schools.
Under No Child Left Behind, failing schools face a series of increasing sanctions for every year they miss the federal target—students can transfer to a high-performing school instead, or get afterschool tutoring from private companies paid for with federal money. That's created a huge new market for after-school tutoring paid for by the federal government. Ultimately, schools could be restructured, with their principal or faculty replaced, or converted to a charter.
In its waiver application, Texas will propose a new system of interventions and sanctions for struggling schools, said Texas Education Agency spokeswoman DeEtta Culberston. "How that will play out and how that will develop with the [tutoring] providers, I'm not sure." Students who've transferred out of "failing" neighborhood schools won't necessarily be returned to their old school if Texas gets its waiver, she said, but it's just too soon to tell. She said TEA staff is in the process of working out just which school turnaround strategies it'll want to include in a new beefed-up accountability system run only by the state.
"We can craft the waiver request more to our specific needs and our specific plans," Culbertson said. "It will make it a much stronger system with more consistency."
Michael Williams photo credit Christopher C. Leonard/Wikimedia Commons.