Perry Signs Bill Cutting School Testing, Ending Veto Speculation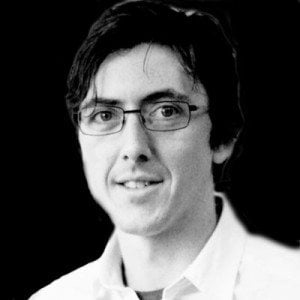 Lawmakers, test reform advocates and reporters packed the governor's reception room at the Capitol earlier today, where Gov. Rick Perry was scheduled to "give remarks and sign education bills," per a press release sent Friday.
His office didn't announce just which "education bills" he planned to sign, and his announcement came after a week of speculation that Perry planned to veto House Bill 5, the session's most sweeping measure to scale back high school testing.
The Quorum Report cited "sources generally close to the Governor's office" on Wednesday raising the possibility of a veto, and a few more reporters cited that report (and "growing chatter in the Capitol") in their own stories on veto speculation. Dallas Morning News education columnist Bill McKenzie mused on how Perry could veto three test reform measures, including HB 5, without hurting his career.
Some business leaders worried that cutting testing, and giving students new graduation requirements focused on career—not college—readiness, meant offering a weaker education. But a veto would have been profoundly unpopular among parents and students who've demanded fewer tests.
The bill's author, House Public Education Chair Jimmie Don Aycock tweeted Thursday that he'd been invited to the signing, but not told why. But with Aycock summoned along with parents and students who'd spent dozens of hours this session complaining to lawmakers about Texas' 15 required high school tests, there didn't seem much suspense. Either Perry was going to sign the bill, or he'd arranged the sort of particularly cruel veto ceremony the rulers in Game of Thrones might appreciate. (Spoiler alert.)
He put the speculation to rest early in his remarks, naming HB 5 among the six bills he'd sign, saying they strike "an appropriate balance between our need for rigorous academic standards and the student's need for flexibility, a balance between our needs for accountability and the appropriate level of testing in the classroom."
Perry allowed that he had "deep concerns about how [HB5] would impact our students" at first, but was satisfied with the final version. "By standing our ground and not compromising on the high standards that we set for our students, we've made this a much better bill." That's as much as Perry hinted that he'd been on the fence, and he emphasized that HB 5 doesn't weaken standards. "Texas refuses to dilute our standards in any way," he said, "because our standards are working."
Seated at a table in the middle of the crowd, Perry made great drama of the big moment. "Brother Aycock, brother Patrick," he said, summoning the bill's author and its Senate sponsor, Houston Republican Dan Patrick. "Got a low-number bill right here." Parents in the back of the room let out hoots and shouts of joy as he signed the bill.
Perry also signed House Bills 809, 842, 2201 and 3662, and Senate Bill 441 today—bills that, generally speaking, create new technical courses and career programs in schools.
Education Commissioner Michael Williams was among a handful of other officials who took a turn at the mic, and he hinted at the monster task now facing the state education agency to implement the new bills. Higher Education Commissioner Raymund Paredes had a similar take, noting universities will need more counselors now, to help students bridge the gap between their new high school course requirements and their major in college.
HB 5 isn't the last of the test-reform measures left for Perry to sign, and he's got just six days left to do so. Bills that could give high-scoring students a pass from some tests in elementary school, or exempt a handful of "high performance" school districts, are still in limbo, though if Perry takes no action, those bills become law. When the Texas Tribune's Morgan Smith asked the governor about some of those other testing bills today, Perry said only what his office had been saying about HB 5 before today: he's still thinking on it.
"We will notify you at the appropriate time," Perry said. "I just don't have the final solution yet."