Texas Solar Power May Have its Day in the Sun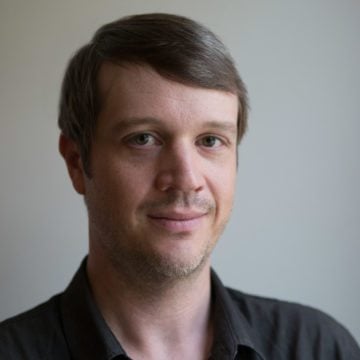 One of the most inexorable and (buzzword coming…) disruptive trends in the energy world has, for some time, been the precipitous decline in the cost of solar. Like other renewable energy technologies, solar power has obvious environmental and climate benefits but hasn't necessarily been competitive, in strict market terms, with fossil fuels. That's changing very rapidly—even in Texas.
Two recently announced solar projects in West Texas show how solar is becoming more than just a niche source of energy.
First, there's Austin Energy's brewing deal with SunEdison for a 150-megawatt solar project in West Texas. The size of the project is significant. It's enough to power 14,000 homes and represents the second-largest solar project in Texas, following a 400 MW installation commissioned by CPS Energy, San Antonio's city-owned utility. But the more salient fact is the price. Although the exact figure has not been released, it's somewhere around 5 cents per kilowatt-hour—perhaps the cheapest price in the U.S. ever. A nickel per kilowatt-hour is impressively low.
For comparison's sake, Austin Energy's 30-megawatt solar farm just east of Austin in Webberville priced in at 16.5 cents per kilowatt-hour. That was just a few years ago. The typical residential customer in Austin currently pays about 10-11 cents per kilowatt-hour and it's thought that the SunEdison project will slightly lower electricity rates for Austinites. Finally, and perhaps most important, the solar project is cheaper than building a new natural gas plant, when considering the costs of each over the life of the facilities.
Austin Energy received "a substantial number of bids" totaling 1 gigawatt all under 5.5 cents per kilowatt hour, said Michael Osborne, one of the gurus of the renewable energy industry in Texas and, until recently, a special assistant at Austin Energy.
"If you can aggressively price solar below [5 cents per kilowatt-hour] that is going to be a revolution," Osborne said at a recent Solar Austin gathering. "Solar at that price is going to beat natural gas anytime."
Osborne attributes cheap solar prices, in part, to the maturation of the market. "Solar is the new wind," he says. Texas, of course, is a global leader in wind power but in the early years the Texas wind industry was buffeted by engineering problems, timid investors and questions about how to fit wind—with its fickle nature—into the grid. Similarly, solar developers now enjoy more sophisticated financing options, cheaper construction costs and just the general benefits of experience. "The same thing happened in the wind business: It's a sign of the market maturing."
The other first-of-its-kind project to be announced this year is FirstSolar's Barilla Solar Project, a 22-MW array in Pecos County. To date, virtually all of the solar deals in Texas have been driven by the renewable energy goals of city-owned utilities. FirstSolar's Barilla project is different; it's a "merchant" plant that will have to compete in the open market. The developer will build the plant without a firm deal in place and then try to sell the power to an array of customers.
"The merchant plant is a really big deal," said Stan Pipkin, CEO of Austin-based Lighthouse Solar. "It's price-based and market-based."
Osborne projects that 200 to 300 megawatts of merchant solar will be built in the next year or so.
Still, some in the renewable energy business think solar still has a ways to go to close the gap. In the utility world, the concept is "grid parity"—the almost-talismanic threshold at which a budding energy source can produce power equal to or cheaper than what's coming off the grid.
Or, in layman's terms, it's when solar (or wind or geothermal, etc) officially kick coal, nuclear and natural gas' ass.
Shalini Ramanathan, vice president for origination with RES Americas, points to wholesale prices in ERCOT, which hover around 3 cents per kilowatt-hour, a fair sight lower than the levelized cost (5 cents/kWh) for even the cheapest solar.
"My sense is that solar is getting closer than ever to grid parity but it's not quite there yet," she said.
But that gap is deceptively large. For one, notoriously volatile natural gas is the prime driver of wholesale electricity prices in ERCOT. If the fracking bonanza fizzles or natural gas exports overseas pushes the commodity price of natural gas higher, electricity prices will rise too. Renewables on the other hand provide price certainty decades into the future.
"Uncertainty in the ERCOT market could be part of the appeal of solar and wind," Ramanathan said. "It's so obvious that sometimes developers don't pitch it this way: But once you build it, the fuel is free. It can provide a really good hedge against power prices from fossil sources increasing in the future."
Wind power received a huge boost from Texas government when the Texas Legislature passed and Gov. George W. Bush (that hippie!) signed legislation establishing mandates for utilities to purchase green energy. No such concession has been made for solar in Texas, even though the resource offers the same environmental and economic benefits and is arguably the most obvious solution to the specter of brownouts on the ERCOT grid. The tea party's anti-government grip has made public policy of this sort a non-starter. Still, if solar can assert itself in the market, the industry may have a sunny future in Texas.