A Christmas Crackdown on Texas Charter Schools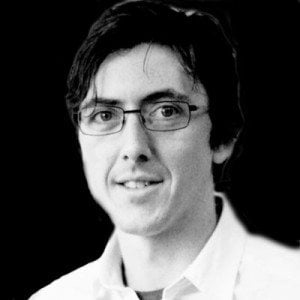 This was already going to be a record year for charter school closures in Texas. Before this week, state regulators had already moved to close eight charters in 2014. But on Tuesday, the Texas Education Agency announced 14 more were on the chopping block—the largest single revocation the state's ever seen.
Sweeping new charter school legislation passed in 2013 encouraged new charters to open and made it easier to close struggling ones. But the charter growth promised in Lt. Gov.-elect Dan Patrick's bill—which lifted the state's cap on charters and encouraged successful charters from out-of-state to come to Texas—hasn't materialized so far.
The bill also required schools to give up their charters after three consecutive years of low student performance or financial accountability scores. And by that measure, the bill is showing significant results:
All but one of the 23 charter revocations this year were mandatory under the new law. (Deion Sanders' Prime Prep Academy is the other.) Texas has moved to revoke almost as many charters in 2014 as it did in all other years combined. In just this year, Texas has begun revoking more than one-tenth of the charters in the state. (Here's a spreadsheet with more details on the schools slated for closure, and TEA's letters to the schools.)
David Dunn, who directs the Texas Charter Schools Association, responded to news of the revocations Tuesday by saying he supports closing schools when it's warranted, but that "the charter revocation process must include a fair and transparent review." (He also reminded Education Commissioner Michael Williams of his "responsibility" to grow and recruit successful charters.)
But Tuesday's news won't come as a surprise to many of the schools, which should have known months ago that their latest state ratings set them up for closure. If recent closure attempts are any clue, though, they won't all go quietly. The 14 schools targeted by the state yesterday have until Jan. 12 to appeal the decision, triggering a review process that takes months.
Prime Prep opened as usual this fall despite mixed messages about whether the state would let it. Honors Academy defied the state by opening as usual this year as well, becoming what Commissioner Williams called "a de facto private school."
Before the law changed in 2013, closing down a Texas charter school was an incredibly messy business, almost certain to entail a lengthy legal fight. The new rules are meant to create clear standards for charters, and clear consequences for those that don't make the grade.
But there are also lots of ways to run afoul of the new law, sometimes just by a hair. Transformative Charter Academy in Killeen, one of the 14 schools put on notice yesterday, maintained solid academic performance but missed the financial cutoff by just one or two points in the last three years. Ignite Public Schools, with over 1,000 students in the Rio Grande Valley, wound up on the list after barely missing a single academic measure—the "performance gap" between its economically disadvantaged students and better-off students around the state. Lynda Plummer, founder of Bright Ideas Charter School in Wichita Falls, told lawmakers last month that her school failed its financial rating one year because its audit was one day late.
And there's also the question of whether some charters on this list scored low because they attracted, and kept, students who typically score lower on tests. Compare the 22 schools slated for mandatory closure to the total of charter school enrollment in Texas:
Three schools fighting to keep their charters have sued over the new law, claiming their evaluations haven't been fair. One school leader has suggested he's being targeted because he runs a small, locally raised charter and not a powerful out-of-state network.
Lawmakers in the Capitol spoke proudly last year about the good charters that would come to Texas, and the bad charters that would be shut down, as a result of the new law. So far those new charters have been slow to arrive, and the ones slated for closure span a wide range—some look pretty bad, others maybe got a tough break.
Last year's law, which passed with fairly broad and bipartisan support, was the most dramatic change to Texas' charter school system since its creation 20 years ago. When lawmakers return to the Capitol next month, they may not be too happy with what they got.