Judge Gives Go-Ahead to Parents Suing Texas Over Too-Long STAAR Test
Report confirms that the latest STAAR test took longer to complete than required by state law.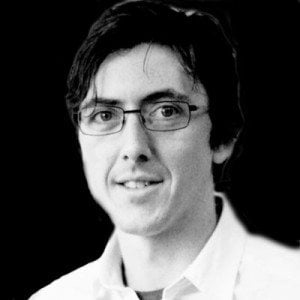 Since February, at least, Houston businessman Ben Becker and other parents of Texas K-12 students have been trying to learn how, precisely, the Texas Education Agency was planning to break the law.
That's a dramatic way to put it, of course, but it's essentially accurate. A law passed in 2015 mandated that the state's standardized test, STAAR, must be short enough for elementary school kids to finish in less than two hours, and for middle schoolers to complete under three. The measure was one of a few steps the Legislature has taken in recent years to scale back the state's test regimen in response to parents' and educators' demands.
The law took effect in September 2015, and by then the next STAAR test date was just months away. Shortening or rewriting the test so quickly would have been incredibly expensive, if it could be done at all. Instead, then-Education Commissioner Michael Williams announced that TEA would drop a few "field test" questions that wouldn't have been scored anyway, and give writing tests in a single four-hour test period, rather than over two days. Those weren't precise fixes, but Williams said the agency would use the 2015-2016 tests to study shortening the tests for the next school year.
So Becker, who is an advocate for test reform, wanted to see what that study looked like. In February, he began filing public information requests for reports and emails between TEA and its test developer, the New Jersey testing firm Educational Testing Service (ETS), about how long it took students to finish the STAAR. The response, he says, was that there weren't any, at least not yet. In April he asked again and got the same reply.
In May, he and a handful of parents from across Texas sued TEA over the latest STAAR, claiming its duration was illegally long, and demanding that the state "destroy" every student's scores. They raised almost $24,000 from a crowdfunding campaign to pay their legal costs.
In mid-August they had their first day in court, a hearing on the state's claim that the parents didn't have standing to sue and that the case should be thrown out. During that hearing, Becker told the Observer, Travis County District Court Judge Stephen Yelenosky asked the state's lawyers whether TEA had any idea how long this year's STAAR took. Again, the lawyer said the state had no idea.
Only after that court hearing — just hours later — did Becker get an answer to his records requests: an 11-page report from ETS to TEA, dated May 6, detailing its analysis of students' completion times. Under the 2015 law, 85 percent of elementary and middle-school students should be able to finish their exams in two hours or less. When students took the test in March, according to the report, it took more than three hours for 85 percent of students to finish almost every test. The only exceptions were the online STAAR-A exams, which are for students with disabilities or other accommodations.
Becker said the timing of the release, just after the court hearing, seems awfully suspicious to him. "This memo isn't so inconsequential that it was lost in somebody's pile of papers somewhere," Becker said. And he wonders how such a detailed report could have come about without a paper trail of correspondence between the state and ETS.
After ETS found so many ways to fail in its first year administering the STAAR — deleting students' test scores, mis-delivering tests and sending students' scores to the wrong schools, school officials were calling on the state to scrap this year's scores even before Becker's lawsuit. On Tuesday, the state demanded ETS pay $20.7 million to address those other problems. The length of the test might seem, in comparison, like a fairly minor point. But Becker said his group's suit is about a basic question: How it is that TEA, after a legislative change that parents like Becker spent months lobbying for, can simply set the law aside?
"You get a small victory like that, you expect that the people with six-figure salaries running the TEA, and their vendors, at least have to follow that. And if they don't, then we have a right to understand why," Becker said. "Their motives come into question when they're not willing to be transparent about why they did what they did, and on what basis."
On Monday afternoon, Yelenosky announced his decision on the state's challenge to the suit: He sided with Becker's group of parents.
The case can move ahead. TEA spokeswoman Debbie Ratcliffe told the Observer that the agency is "reviewing the judge's ruling to determine what the next steps will be." The agency "complied with [the law] by making modifications intended to shorten all the relevant assessment instruments," according to a statement Ratcliffe passed along, which also notes that "Texas allows substantially more testing time as compared with other states," so students might have "simply paced themselves slowly and used up all the allowed time."
In a statement to the Observer, state Representative Dan Huberty, who authored the bill that required a shorter STAAR, said the he appreciated TEA's efforts even though last year's test couldn't be rewritten in time to fit the law. "I am pleased with the steps the agency has taken to ensure the total implementation of this bill," said Huberty. "And I have been assured that the agency will meet every requirement of the bill this coming school year."
As kids go back to school this week, though, Becker said he's been reminded that students operate on a very different time frame than the lawmakers and TEA officials who might be content with slow, incremental change.
"We're seeing as school has started this week, hundreds of parents in our community realizing that their kids have been pulled out of electives and are in test prep classes," Becker said. "You recognize that's how our schools function today, in response to the outcomes of these tests. What could be more important than making sure these tests comply with the law?"