TEA Recommends Four New Charters, With Plenty of Room for More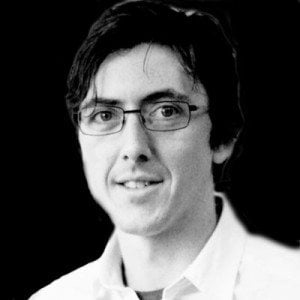 Education Commissioner Michael Williams announced his picks last Friday for new charter schools that could open next year. Texas has 12 open spots for new charter schools, and state regulators interviewed 12 candidates last month.
This is the first time Williams and the Texas Education Agency got to make the picks, and not the State Board of Education. There was no telling how freely he might hand out new charters, and it's a particularly important question with the state's charter cap set to increase every year starting in 2014. So far, Williams doesn't look like such a charter-happy rubber-stamper after all—only four of the 12 made the cut:
Great Hearts Dallas
This Phoenix-based chain already won a Texas charter to open in San Antonio. Now it's applying to open up to four schools in Dallas-Forth Worth. Rep. Lon Burnam (D-Fort Worth) asked Williams not to approve Great Hearts' new application, saying the school hadn't fulfilled its duty to give local school districts, or his office, a chance to respond to its plans. The school's expansion plans in other states have faced major pushback over complaints they focus on affluent neighborhoods.
Carpe Diem
Another out-of-state addition, Carpe Diem is based in Arizona, where it has a campus in Yuma and runs a separate online-only school. It's seeking five campuses in San Antonio to expand its "blended learning" model into Texas. They promise "a new approach to education" with face-to-face instruction mixed with individual online lessons in a big computer bay.
El Paso Leadership Academy
The school would open one campus, featuring a middle and high school, in El Paso, according to its application. Led by El Paso attorney Victor Omar Yanar, the school would include longer hours and place students in internships with El Paso-area organizations.
Magnolia and Redbud Montessori for All
These two campuses would open in Austin and San Antonio, beginning in pre-K through third grade and expanding to seventh grade. Teach for America and KIPP alum Sarah Cotner is the school's leader and its application lists TFA vice president Sarah Kirby Tepera as the school board chair. Montessori for All says its Austin campus, which would open first in fall 2014, would be the city's first public Montessori school—a model built on mixed-age classrooms and giving students freedom to discover new lessons.
That leaves eight left under the cap, according to Tracy Young at the Texas Charter Schools Association. And thanks to Senate Bill 2, the state's cap on charter schools will increase by 10 more next year. If Williams and TEA are this choosy about charters next time around, it's hard to imagine getting anywhere near that new limit—unless a lot more schools apply.
Young mentioned that TCSA's director David Dunn found it interesting that Williams approved a mix of local charters and out-of-state networks.
Not making the cut this year: any of the schools listed in a Dallas Morning News report on schools with awfully similar (or identical) language in their charter school applications. Those include Excel Center, which had bigtime lobbyist and GOP strategist Ted Delisi along to make its case to the board.
As the News' Holly Hacker wrote:
One of the aspiring charter operators, High Point Academy of Fort Worth, withdrew its application after learning that parts of it were not original work.

Katie Peterson Stellar said the proposal didn't live up to the values of honor, integrity and service that her group's school would demonstrate. "It was an opportunity for us to stand up for what we believed was right, and to be the kind of leader that we expect our students to be," she said.
This isn't a new problem. In February, Hacker found copied passages in four charter applications, all of which used the same consultant. "I give myself an F-minus on the paperwork," one school superintendent told the News. Deion Sanders' Prime Prep Academy won approval with an application littered with language identical to descriptions used by schools across the country.
Now that Williams and TEA staff get to make the first cut in the charter school picks, it looks like copying off your neighbor may not be a winning strategy. "TCSA will definitely place greater emphasis on this next time around," says Young, though she says her group already stresses the need for applications to be original.
The SBOE still gets to have its say—the board can veto any of the four picks at their next meeting in late November.