Texas Legislature Votes to Seize Immigration Authority from Feds
A major U.S. Supreme Court case could be on the horizon as the Lone Star State takes international matters into its own hands.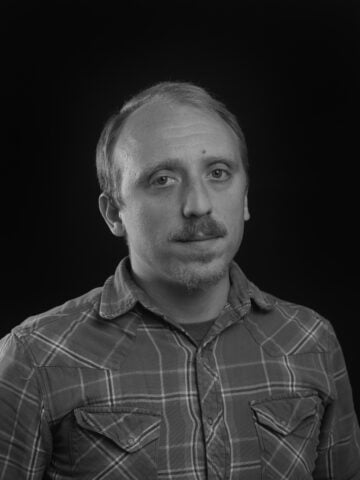 On Tuesday evening, the Texas House passed Senate Bill 4—a precedent-shattering measure that grants immigration enforcement powers to state and local police, magistrates, and judges—possibly teeing up a major U.S. Supreme Court case down the road.
SB 4 had already passed the state Senate and now heads to the desk of Governor Greg Abbott, who had called for such a bill during the current special legislative session. The GOP-controlled House Tuesday passed the bill along party lines after rejecting two dozen Democratic amendments to clarify or weaken it.
"This legislation, Senate Bill 4, is a loophole; it is a hook thrown with the intent to unravel judicial precedent," said Representative Victoria Neave Criado, a Dallas Democrat who chairs the Mexican American Legislative Caucus, on the House floor. "[It] is a usurpation of federal power, it is a condemnation of due process, and it is a repudiation of family values and family unity."
The legislation would make it a misdemeanor crime for noncitizens to improperly enter Texas from a foreign nation—for example, by swimming across the Rio Grande from Mexico. After arrest, the bill empowers magistrates or judges to, with the arrestee's consent, order the person to return to the nation from which they entered rather than face prosecution. An individual who declines this option faces up to six months in jail, after which they will be subject to an identical order to leave the country and likely be transported by police to the nearest international bridge. Refusing to comply with these self-deportation orders is a separate felony offense.
"[SB 4 is] a sweeping overreach of state authority allowing any law enforcement official to detain individuals and families merely suspected of crossing the border illegally," said Houston Democratic Representative Armando Walle in a statement. "This legislation makes our communities less safe, codifies racial profiling, and will cost our counties millions in unfunded mandates."
Throughout committee hearings on the legislation, immigration attorneys repeated in vain that the measure clearly violated the United States Constitution. In 2012, the U.S. Supreme Court reaffirmed in Arizona v. United States that the federal government exclusively controls the field of immigration enforcement. Ever since, that ruling has helped define the guardrails for interactions between police and undocumented immigrants, shielding the latter from state leaders in the throes of xenophobic reaction. Now, at the urging of Abbott and Texas Attorney General Ken Paxton, the Legislature is launching an attack on that juridical status quo.
"It's a frontal assault on our immigration laws," Barbara Hines, former director of the University of Texas at Austin's immigration law clinic, told the Texas Observer last month.
SB 4 can be enforced statewide, which caused Democrats to argue it would lead to cops detaining nonwhite Texans from Dallas to Houston and Austin, though the bill's House sponsor, Republican David Spiller, claimed almost all enforcement would occur near the border. Spiller also said his bill was a "humane" and "fair" way to address the problem of illegal entry, which he said the Biden administration has neglected.
SB 4 also creates a criminal charge for so-called illegal reentry. The bill makes it a crime for a noncitizen to reenter or be "at any time found" in Texas after having previously been removed from the country under SB 4 or by the feds. This provision raises the specter of immigrant Texans being rounded up many years after arriving in the state, and it appears to ignore the fact that deported migrants can reenter the country legally. On the floor, Republicans shot down Democratic attempts to clean this section up.
"There are people here today in our state who are here lawfully who were previously ejected from our country," said Houston Democrat Gene Wu. "They would be in violation of this law, and the bill author himself did not seem to grasp that."
When pressed, Spiller stated that his bill's reentry charge was the same as the federal government's criminal charge for the same offense, which is not true.
The bill also represents an escalation of Operation Lone Star—the governor's nearly three-year-old, $10-billion border scheme—in which the state has tried to use criminal trespassing charges as a means of rounding up migrants. Before SB 4 passed the House Tuesday evening, the lower chamber also passed another measure furnishing an additional $1.5 billion for Abbott's endless spending spree, the fruits of which have included costly border walls, dangerous razor wire, and possibly lethal river buoys.
"The Texas Legislature has tried year after year to co-opt immigration policy with its own outlandish schemes, not caring who they may harm, imprison, or forcibly remove in the process," said Roberto Lopez, an advocacy manager at the Texas Civil Rights Project, in a statement. "People deserve to be welcomed with dignity and respect, not profiling and arrest."