Texas Could Foot Bill for Radioactive Waste Dump
Sweetheart deal allows Harold Simmons to reap profits while putting state at risk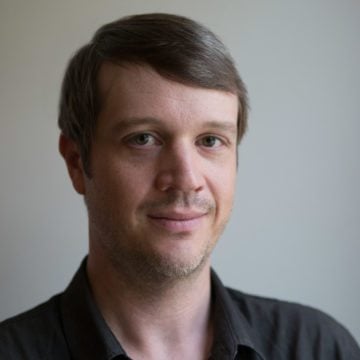 It didn't take long – 11 days to be exact – after Gov. Rick Perry was safely re-elected for the Texas Compact Commission to pass rules potentially opening up Texas to radioactive waste from across the nation.
The 5-2 decision moves Waste Control Specialists and its owner, major Republican donor and swift boater Harold Simmons, one step closer to turning its Andrews County site into a national dump for radioactive waste.
Waste Control has made no secret of its plans. For years, the company has said it wants to be the "national solution" to radioactive waste disposal. And they seem to believe the compact commissioners – six of whom are Perry appointees – are on the same page. "I think the Texas Compact is in favor of a national solution," Baltzer told an industry summit in September, according to the trade publication RadWaste Monitor.
Currently, 36 states lack a disposal site to send their low-level radioactive waste, primarily nuclear reactor waste. Only Texas and Vermont are authorized to bury waste at Waste Control's Andrews County site. But, in a peculiar legal loophole, the Compact Commission can allow, by a majority vote, the importation of waste from outside the Texas-Vermont Compact. With no other radioactive waste dumps on the horizon, all eyes are on Andrews County.
"I've heard it [the phrase 'national solution'] used by the Southwest Compact," said Bob Wilson, a Texas compact commissioner, who voted against the import rules. "I've heard it used by the Department of Defense. I've heard it used by others. We're going to be it – Andrews County. Get ready."
Wilson and another commissioner, Bob Gregory, have accused Compact Commission Chairman Michael Ford, a nuclear industry veteran, of needlessly rushing the import rules.
"It is my grave concern that by acting very, very quickly and cramming this through before the legislative session starts both in Texas and in Vermont that we could reap the wrath of the [Texas] Legislature whom we totally depend upon for funding and that we would be seen as pushing this too quickly," Gregory said at the meeting.
Ford was indignant at the suggestion that the rules had been rushed. "I believe this commission has gone well beyond the statutory requirements and has done an exemplerary job considering these rules in the most transparent and inclusive way possible," Ford said at the hearing. "Anyone who says otherwise is ignoring the facts and reality."
Still, It's becoming clearer and clearer what a sweet deal Waste Control Specialists is getting.
As early as fall 2011, the state of Texas could become the proud owner of millions of cubic feet of radioactive waste from all over the nation. Under state law, as soon as this "out-of-compact" waste is accepted for disposal, the state – not Waste Control – assumes both ownership and liability over the waste forever.
The Sunset Commission flagged this potentially huge liability problem in its report on the Texas Commission on Environmental Quality:
Texas, and not the Compact Commission nor the disposal facility licensee, holds liability for compact waste brought into the state. Low-level radioactive waste can be radioactive for a long time, and potential future contamination could not only have a severe impact to the environment and human health, but to the State, which bears the ultimate financial responsibility for compact waste disposal facility site.
In other words, if the dump leaks (and TCEQ geologists and engineers have said it probably will) the taxpayers of Texas will foot the bill. "If something happens 50 years later the state of Texas is on the hook," said commissioner Wilson. Or 50,000 years from now since many of these radionuclides have half-lives measured in the tens of thousands of years.
Meanwhile, Waste Control can walk away with their profits intact. It's a jaw-dropping arrangement that demands an explanation for how it came to pass.
Public Citizen's Tom "Smitty" Smith, a veteran of environmental and consumer battles in Texas, has a theory. Smith describes a "vicious circle" between Rick Perry's political ambitions and Harold Simmon's business ambitions, a perfect melding of corporate and political interests with far-reaching implications. Simmons is one of Perry's top donors; he's given the governor almost $1 million in just the past two years.
"What you see now is that Harold Simmons, who is one of the largest donors to Republican causes in the United States … now is making millions of dollars off this waste and can plow [the earnings] back into Republican campaigns to elect more Republicans. Among the benefits of that is to reduce the oversight over this waste facility and other facilities that he owns.
"From Perry's position this is a way of making sure he's got deep-pocketed backers that will help him in his run for the presidency, who will elect other governors and other political officials that will be influential in helping him get the nomination. And 25 years from now when the lease runs out and we begin to relaize the mess that's been left behind, Perry will be long gone."
Note: The public can weigh in on the rules through December 26th. A final vote is expected in January.