UPDATED: Problems With a West Texas Radioactive Waste Dump Get Buried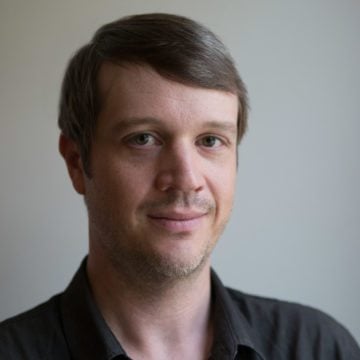 Updated below with a response from the company:
The preferred method for getting rid of radioactive waste is to bury it deep underground and hope to never see it again. Texas' approach to regulating radioactive waste is similar. Instead of a public airing, problems with a burgeoning West Texas nuclear dump often get buried.
Case in point: In 2011, the Texas Legislature tasked the Texas Commission on Environmental Quality (TCEQ) with studying whether Waste Control Specialists, the company that owns the dump in Andrews County, could cover potential liabilities and decommissioning costs.
It's an important question because although the dump's profits flow to its owner, Dallas billionaire Harold Simmons, the state and federal governments will eventually own the dump and its millions of cubic feet of radioactive waste. In other words, the taxpayers could be on the hook for a lot of dough. What's to guarantee that Waste Control won't take the profits and run? What if the dump leaks? What if the company goes belly-up? That's where, in theory, financial assurance comes in. Typically, high-risk facilities like those for hazardous and radioactive waste are secured with a bond, letter of credit or insurance. But in November 2011, TCEQ allowed Waste Control to use 12 million shares of Titanium Metals Corp., another Simmons company, to provide financial assurance for the dump.
It was a highly unorthodox arrangement that critics panned as a "polluters' dream." Titanium Metals' stock plummeted not long after the deal was sealed. (Eventually, in November, another company purchased Titanium Metals for $2.9 billion. Simmons now uses 9.8 million shares of Kronos, another of his companies, to secure the dump.)
According to a 30-page draft of a legislative report obtained by the Observer, TCEQ staff expressed concern that the stock arrangement was risky and the state had underestimated its liabilities. While it concluded that "the financial assurance is adequate," the study highlighted numerous "deficiencies." But higher-ups at TCEQ apparently weren't thrilled with the draft. The final version of the report that lawmakers received in November was half as long and stripped of almost all criticism.
"What we have is this suppression of anything that would harm Simmons," said Public Citizen's Tom "Smitty" Smith, who reviewed the document. "It's becoming kind of a chronic problem, this 'see no evil, hear no evil, speak no evil.'"
In the draft, the TCEQ staff wrote that the agency had failed to properly account for expensive "unplanned events"—accidents or contamination—that could occur after the state takes over the dump.
"The cost for the remediation of soil or groundwater that may be contaminated should the liner fail was not included," the report states. If that happened, radioactive waste would have to be dug up and hauled off to another facility. "Such an event would be a costly endeavor," the report states.
Several state geologists and engineers quit the TCEQ a few years ago when their warnings that the dump would likely leak radioactive waste into the groundwater went unheeded. The company had also made changes to the facility, including building ponds and a wastewater treatment plant, that hadn't been considered and "made the amount of financial assurance out of date," the draft noted.
It also recommended that potential problems be addressed in an annual re-evaluation. The version sent to lawmakers, however, stated flatly that "these scenarios were all evaluated and proper financial assurance posted to address the issues."
Little seems to have changed since the report's issuance. TCEQ has made only modest adjustments to the required financial assurance, from $136.5 million to $143 million. Smith said his group has estimated clean-up costs at Waste Control's Andrews site at $750 million on the low end and as high as $5 billion.

Updated July 9, 2013: Waste Control Specialists provided a long written response following publication of the article. I am including the entirety of the letter. I am taking Lindquist up on his offer to visit the site, an opportunity that the company has turned down in the past.
July 9, 2013
Dear Forrest:
In reference to your July 3, 2013 article, Problems With a West Texas Radioactive Waste Dump Get Buried, I want to thank you for your continuing coverage of our facility. In this day and age of rapid media turnover, you have been one of the few constants. But I would have hoped by now that we would have been able to convince you, as we have with many of your constituents, that our business is the safest environmental alternative for this type of waste available to Texas.
We move low-level radioactive waste that is currently being stored in city centers and at other undesirable locations around Texas and the U.S. to a location in far west Texas that is ideal for its disposal. The Texas legislature understands that our business is environmentally sound. SB 791 which expanded the use of our landfill passed 131 – 10 in the House, with over 70% of the Democrats voting for it. This has become a bi-partisan issue and I hope you will include that fact in any future writings about WCS.
Before I get into specific comments regarding some inaccuracies in your article, I would like to invite you to tour our facility in Andrews County. The site has been transformed in the last two years now that construction is complete and we would be honored to have you come out and take a look. You might even want to invite Tom "Smitty" Smith to come along. Please contact Chuck McDonald if you would like to arrange a visit. 
Let me first dispense with the utter fantasy that there could be a potential leakage of waste into the groundwater. As we both know, this has been a continuing item of discussion for you and others. In terms of the waste, it is important to realize that no liquid can go into the landfill. Any liquid that arrives at WCS for disposal must first be processed and made into a solid waste form by using, most often, cement or fly ash. As a result, we dispose of a solid block of waste. This waste is most often contained in a transportation container, which is then placed in a concrete canister that is 6 inches thick and is made of wire mesh/rebar and weighs about 60,000 pounds.
The open spaces in the concrete canister are then grouted for stability. This is what gets buried in the Texas landfill. So as you can see, there is nothing to leak.
As for the landfill itself, it was specifically located in an area of far west Texas that contains more than 600 feet of red bed clay. However, the term "clay" really doesn't do justice. For construction, we had to dynamite the landfill to dig it out. The chemical make-up of the "clay" is such that it has the same permeability to water as concrete. In addition, for redundancy, we have a seven foot liner system above the 600 feet of clay made up of concrete, compacted clay, geosynthtic liners, sand and crushed caliche.
In terms of any "water" being located under the site, there is no potable water located under the landfill. The Ogallala has been conclusively shown to be blocked by the red bed clays coming to the surface several miles down gradient from our site. With water being unable to travel uphill, the Ogallala cannot be contaminated by any waste buried at our site. In addition, contamination of any non-potable water source more than 600 feet below surface is not possible because of the impermeability of the red clays combined with the composition of the waste being disposed.
And how do we know that the closest non-potable water source under the landfill is more than 600 feet underground? Because we've drilled more than 600 wells across the site just to be sure.
This is the most geologically studied below surface landfill in history. Come visit the site. Your eyes, burning in the west Texas sun and filling with the dust from the red bed clay, won't lie.
The roughly $140 million of financial assurance was initially calculated based on the assumptions contained in the license application which is almost 10 years old. The actual license issued by TCEQ was different than our application and included certain restrictions that changed what we ended up constructing. As a result, our landfill acreage and disposal capacity was significantly reduced in the license, yet the financial assurance computation was never corrected.
As a result of these license changes and other enhancement initiated by WCS, the financial assurance amount should be significantly less than $140 million. However, WCS has currently agreed to put the full amount of the incorrectly calculated $140 million into escrow.
In fact, we have more than $180 million of value sitting with TCEQ as of today to cover the financial assurance obligation. About $30 million of the obligation is in cash and $150 million is in marketable securities. The cash amount will build to $65 million by 2018 at which time the entire financial assurance obligation will be funded with cash, bond or insurance. The $30 million in cash today is more than enough to cover any potential liabilities for waste that has already been disposed and the same will be true for the $65 million in 2018. This pay-as-you-go methodology is the same that South Carolina used for funding the financial assurance obligation for its site in Barnwell.
A couple of other things you missed in your article. It is important to remember that the state collects a 25% gross revenue fee from WCS for imported commercial waste coming to the site.
That amounts to about $15 million per year or almost $200 million during the remaining 13-year license period. Recent legislation allocates a portion of this fee to a perpetual care account that could be used for the potential events listed in your article. However, we firmly believe that none of the funds in the perpetual care fund will be needed because the purported events will not occur and WCS has posted sufficient financial assurance.
Finally, having Smitty estimate the potential clean-up costs for our facility in the event of a seismic meltdown is like me giving up chicken fried steak – it isn't going to happen and it's not worth trying.
 I sincerely hope you will take me up on my offer to tour our Andrews facility.
 Sincerely,
 Bill Lindquist, CEO