San Antonio Donors Court a Charter School with a Record of Serving Wealthy White Students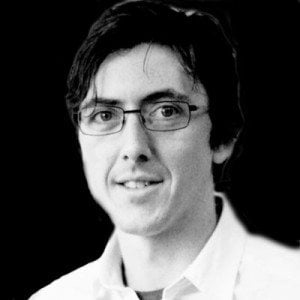 Charter schools have historically been sold as places to try out innovative, low-cost education—a way to give poor kids a chance at a good education outside a failing local school. But some rich folks in San Antonio are trying out another idea.
All this one takes is a cool $50 million from wealthy donors to help a few charter school chains come to town and grow like crazy. The plan is named "Choose to Succeed," which sounds agreeable enough. It's a well-manicured proposal, a triumph of branding and public relations-speak, like the charter schools it supports.
Victoria Rico, chair of the San Antonio-based George W. Brackenridge Foundation, is leading this effort. With the money she raises, she imagines building 145 new charter schools with room for 80,000 students in San Antonio. That's in addition to the charter schools in place today. More than a quarter of the students covered by the San Antonio Independent School District, for instance, are in charter schools already, the ninth-highest charter-school enrollment in the country. (SAISD is just one of 17 San Antonio school districts.)
The foundation's pitch to donors advertises the opportunity as "for a very limited time" only and appeals to discriminating potential donors with the promise of results. "Billions of philanthropic dollars have disappeared into public school districts with no aggregate impact," the pitch says, noting the "highly bureaucratic and politicized nature of districts run by elected boards." Elections! What a drag.
Not to worry, though—Choose to Succeed has the answer. First, donations would help expand KIPP and IDEA, two Texas-based charter school chains that already have campuses in San Antonio. The money would also help lure four out-of-state charter chains with strong national buzz: Rocketship Education, BASIS Schools, Great Hearts Academies and Carpe Diem Schools.
Charter schools, you'll recall, get public funding based on the number of students they enroll. So these private donations would pay for building construction and other costs of starting a new school. After that, the group says, student education is "sustained completely by public funds."
Choose to Succeed says it has raised $18 million so far, and its first two recruits, Great Hearts and BASIS, recently won state approval to open their first schools in San Antonio next fall. It will be Great Hearts' first foray outside of Arizona, where it operates a dozen schools. In its home state, anyway, Great Hearts schools in Arizona make it clear to parents that their donations are what keep the school running, as University of Texas education professor Julian Vazquez Heilig has pointed out.
At most charter schools, parents usually can't afford to give a school $1,500 or more a year. Great Hearts is different. Most of its Arizona schools are in wealthier communities with mostly white and Asian students, and do very well on state tests. Great Hearts' track record is less impressive in more diverse communities.
Great Hearts operates 15 schools in Arizona, built on a "Great Books" curriculum that will sound familiar to anyone acquainted with St. John's College in New Mexico and Maryland. (Great Hearts Chief Academic Officer Peter Bezanson is a St. John's grad.) Three of Great Hearts' campuses are recent additions, but the Arizona Department of Education does have performance and demographic data for 12 of its campuses.
Seven of the Great Hearts schools earned an "A" rating from the state, the highest possible, in the 2011-2012 school year. Three earned "B" ratings and two got "C's." But of those dozen schools, only one had any students with limited English proficiency or from low-income families (measured by enrollment in free or reduced lunch programs). In all but one Great Hearts campus, the student body's racial makeup is at least 70 percent white or Asian. The lone outlier is a school called Teleos Prep, with a vast majority of Hispanic, African American and low-income students, that earned a "C" rating from the state last year.
In Nashville, concerns that the schools foster segregation led school trustees to reject a Great Hearts expansion this year, over the strong objections and threats from state leaders.
By operating that inner-city campus, though, Great Hearts has been eligible for a windfall of private funding from the Charter School Growth Fund, a national philanthropic venture capital fund for underserved students in charters.
It's not hard to imagine Great Hearts taking a similar tack in San Antonio, fueled by the generous funding from Choose To Succeed. Great Hearts' application with the Texas State Board of Education requests five school campuses in San Antonio, a city full of opportunities to serve low-income, limited-English and minority students.
The application asks where, specifically, the campuses would be located, and Great Hearts is a little more specific: Alamo Heights and Monte Vista, wealthy enclaves home to just the sort of folks San Antonio's enthusiastic school reformers are hope to hit up for cash.
Choose to succeed, then, by all means. But you'll have to pay up first.