Tea Party Legislator Wants to Eliminate Texas' Wind Energy Standard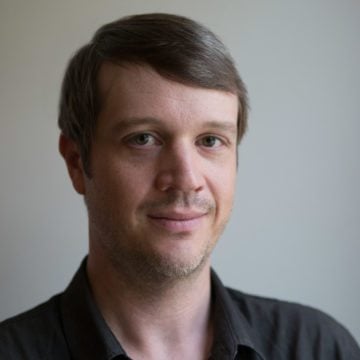 Texas' successful wind industry could be hobbled by legislation filed today by freshman Rep. Scott Sanford, a Republican from McKinney.
Sanford's bill would effectively eliminate Texas' wind energy standards. Texas leads the nation in wind power, thanks in no small part to aggressive renewable energy targets—called a renewable portfolio standard—created in 1999. The wind industry is far ahead of most of the goals. Sanford's House Bill 2026 would delete the renewable portfolio standard from state law as well as strip the Public Utility Commission of the authority to oversee the $82 million market in which credits for renewable energy are traded.
Supporters of wind power are blasting the bill as backwards-thinking.
"Rep. Sanford's bill doesn't make any sense," said Luke Metzger, director of Environment Texas. "Renewable energy has been a huge success story in Texas. We shouldn't take the wind out of the sails of an industry that's creating jobs, reducing pollution and saving water."
It's not clear if eliminating the wind standard would have an immediate impact on the Texas wind industry. The goal is to have 5,880 megawatts of renewable energy installed by 2015 and 10,000 megawatts of installed by 2025. Right now, there are over 12,000 MWs of wind in Texas. However, environmentalists and the industry would like to see the RPS updated at some point, especially to include solar, geothermal and biomass. Non-wind renewable energy is already contemplated in the law, but the Texas Public Utility Commission has been resistant to implementing it.
Metzger says Sanford's bill is part of a nationwide effort led by the corporate-funded Heartland Institute and the American Legislative Exchange Council (ALEC) to repeal renewable energy standards state by state. Heartland and ALEC call their model law the "Electricity Freedom Act."
Sanford, who pastors a Baptist church in Allen,  is part of a cohort of ideological tea partiers elected in the past two election cycles who preach free-market purism alongside social conservatism. No surprise, then, that Sanford's chief of staff released a statement on Townhall.com.
"I believe in free market principles, and with Texas' booming population we must prepare our state to handle its growing electric demand. Allowing natural gas, coal, wind and all forms of energy to compete on a level playing field will allow the cheapest, most efficient, and cleanest form of energy to prevail. Governments cannot pick winners and losers in our global economy."
A cynic might wonder when Sanford will file legislation to repeal the high-cost natural gas tax exemption, which allows frackers to take advantage of a tax break passed in 1989 before anyone dreamed of tapping the Eagle Ford or Barnett Shale. It costs the state taxpayer over $1 billion every year.