TEA Gently Drops Hammer on Charter School After Spending, Church-State Complaints
Agency says Shekinah Learning Institute broke the law when it rented its building to superintendent's church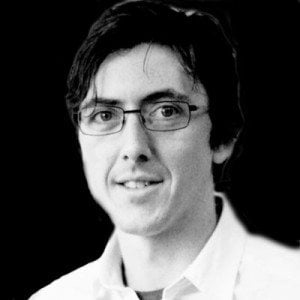 Since we covered the string of complaints about financial funny business and religious messages at San Antonio-based charter school Shekinah Learning Institute last month, you've probably found yourself lying awake at night, wondering just when the Texas Education Agency would release its audit of Shekinah, and how hard they might drop the hammer.
To recap: TEA has been investigating Shekinah for the past couple years, following complaints that its leaders were mis-spending state money and running their schools in conjunction with churches. WOAI-TV's Brian Collister reported in May 2011 that Shekinah superintendent Cheryl Washington was using school money to cover extravagant travel expenses.
Americans United for the Separation of Church and State filed their own complaints with TEA after learning that some of Shekinah's schools share space with similarly-named churches. One Shekinah school outside Dallas offered in-school prayer and chapel service, and another publicized a graduation speech entitled, "God's Exciting Plans For YOU." And Washington, who does not have a doctoral degree but still likes to use the title "doctor," has said: "He has given me jurisdiction to operate with Dominion in San Antonio."
On August 7, TEA sent Washington the results of its investigation into her schools, and if you've just been reading the headlines, you might think the agency came down very hard indeed. The San Antonio Express-News covered it under the headline "Audit says charter school's operator broke law." WOAI's headline was about the same.
But inside the audit report, there's little or no mention of nearly all the most publicized complaints against Shekinah. "All in all, Shekinah felt the report was positive," the school's lawyer Joseph Hoffer told the Express-News. The most damning piece of the audit focuses on Shekinah's 2008 purchase of a former church building to house one of its schools in Universal City. The next day, Washington signed an agreement to rent out part of that building on behalf of the church where she's also a pastor, Shadrach Temple International.
"The superintendent's decision to represent SLI to secure financing for the purchase ofthe Day Star campus, as well as her decision to execute and sign the rental agreement between SLI and Shadrach on behalf of the church, not SLI, the day after the purchase was finalized, violates" Texas law, the audit found.
And that's the worst of it. There were other allegations of real estate deals that weren't quite done at arm's length, and places where church and school resources were combined. But even with the one finding that Shekinah broke the law, TEA isn't asking too much from the school to put things right. Its four requirements for the school: "establish policies"; "seek reimbursement"; "review the agreement in place…to ensure that a true arm's length transaction exists"; and finally, "take the necessary steps to comply with the local, state, and federal competitive procurement policies and regulations."
"My concern with the report is that it focuses very specifically on contracting regulations and the minutiae of state law," says Greg Lipper, an attorney with Americans United for the Separation of Church and State, which has filed complaints with TEA about Shekinah. "As a taxpayer-funded school it also has to comply with basic constitutional requirements. And the report doesn't really address that."
Lipper says he knew TEA had been investigating the school before his group started filing complaints about church-state issues.
"There is a couple of reasons why charter schools are particularly susceptible to this kind of thing. They're taxpayer funded institutions, but because charter schools are off the grid in a sense, everyone involved doesn't necessarily feel like they're public schools."
Shekinah's lawyer even offered that point as an explanation for the prayer groups at the school near Dallas, which have since been discontinued. "Many of the parents thought they were actually at a private Christian school," he told the Express-News.
Because Texas charter schools aren't eligible for facility funding from the state, Lipper says renting space to or from a church ends up being a popular way to get by.
Americans United will keep gathering details on how Shekinah's schools seem to blur church-state lines, Lipper says, and he says the audit raised some more interesting questions about purchases Washington's school and church made together, and how they shared their space. But the new report also suggests Texas may not be too keen on investigating his group's concerns.
"The broader issues of having classes taking place at churches, schools with the same name as churches," Lipper says, "it seems to us like TEA isn't all that interested in that."