Strangest State: East Texas Police Raid an Empty House, a Horse Walks Into Taco Bell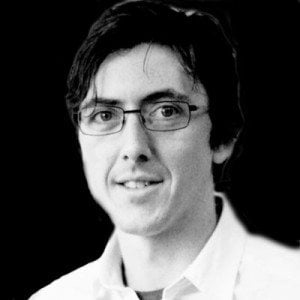 MOUNT PLEASANT // Law enforcement officials evacuated homes near a house on Martin Luther King Boulevard where a 911 caller said he was being held hostage. A five-hour standoff ensued, during which a tactical unit sent a "throw phone" into the house to begin negotiations, deployed "several types of diversionary devices," released tear gas and finally raided the house, only to find it empty. "The victim gave a very consistent story," Police Chief Wayne Isbell told the Mount Pleasant Daily Tribune, adding that "detectives are continuing to investigate the incident."
LUFKIN // Police arrested a man who identified himself as George after an officer noticed that the man's arm was tattooed with the name Kevin. The Lufkin Daily News reported that he was subsequently identified as Kevin Crockerham, wanted on a previous warrant for evading arrest.
RAYMONDVILLE // Raymondville High School agriculture teacher Juan Garza won't face charges after he bit a 16-year-old student and, in the words of the boy's father, "tore a piece of meat out of my son the size of his mouth." Willacy County District Attorney Bernard Ammerman told the Valley Morning Star that the bite was in self-defense after the student and two other lifeguards at a city swimming pool grabbed Garza and tried to throw him in the water, even after Garza protested that he couldn't swim. The boy's father said Garza's girlfriend promised to pay the boys $20 to throw him in.
COMMERCE // Calf-roper Lathan Crump became an "internet star," the Dallas Morning News reported, after taking his horse, Hollywood, out for a post-rodeo dinner at Taco Bell. Finding the drive-thru out of order, he and Hollywood rode in the front door, to the delight of diners inside. From a brief video clip posted online, it's unclear whether Hollywood managed to navigate the railings in the order queue, or how many hot sauce packets he requested. Receiving no complaints about Crump's decision to dine-in with his horse, police said they wouldn't be taking any action.
ODESSA // Soccer coach Raul Franco won't face charges for allegedly pulling out a girl's eyebrows as punishment for missing too many passes in practice, after a grand jury found too little evidence to indict him. Franco had been arrested in January at the Presidio Port of Entry after a woman told police that Franco ordered her daughter's teammates to pin her down while he pulled out her eyebrows. According to the Odessa American, Franco told police the eyebrow-pulling was only simulated.
CYPRESS // Harris County Precinct 3 Commissioner Steve Radack found himself in hot water with victims of this year's flooding when he told a roomful of them that people "frankly enjoy floods. They'd like to see a flood about every seven years, because they want new cars, they want their homes redone." Radack later clarified for KHOU in Houston, saying he was speaking only of certain fraudsters. "That's not the way it is for most people," said Residents Against Flooding board member Cynthia Neely. Terry Montgomery, who was displaced for three months after his home took on 4 inches of water, also disagreed, telling KHOU, "We obviously didn't enjoy flooding."