Strangest State: A Ghostly Cat, Recumbent Rudeness and a Turtle on the Lam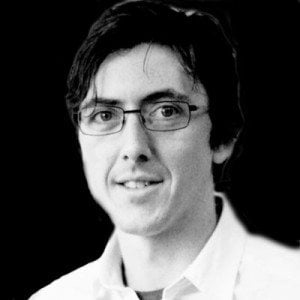 A version of this story ran in the March 2016 issue.
Strangest State is a recurring feature on local news you might have missed from around Texas. From profiles of small-town doctors to monstrous swamp creatures found by local kids, they're stories that don't fit… anywhere, really, but we want to be sure don't go unnoticed. Got a local oddity or some small-town news to share? Tips are welcome at [email protected]
PILOT POINT // Officers found Big Mo, a 40-year-old African spurred tortoise, sitting in the highway, after he escaped from a doghouse that he'd outgrown. Big Mo, who is 200 pounds, grows bigger with time and has a life expectancy of 150 years. "They go down from generation to generation," his owner, Shaunna Serano, told the Pilot Point Post-Signal. "A lot of people don't realize when they get them that small that they grow to be these bulldozers." Local artists Elizabeth Jones and Chris Duncan stepped in to help, building Mo a wooden saloon in an Old West style, with plenty of room for the tortoise to grow.
HUGHES SPRINGS // Police Chief Randy Kennedy has drawn attention for a Facebook video last December in which he encouraged residents to arm themselves for a looming fight against "radical ideology" and "a government that has overreached its power." "Be ready when the wolf comes to the door, because it's on its way," Kennedy warned. Residents have lately been startled not by a wolf but by the sight of a "large white shape moving through the pastures and the tree-lines," reports KLTV in Tyler. "Experts are skeptical about what exactly the ghost is." Some locals believe it's "one of the rarest sights in nature," an albino mountain lion. "I feel blessed to be able to actually see it," said Mitchell Cox, who shot video of the apparition. "My kids come in the house all the time a month saying, 'I seen a cat, I seen a big cat, I seen a big cat,'" Jerry Dorough told the station. "I just passed it off as a field cat."
LA GRANGE // Sylvia Halpern, who is trekking across the country from Oregon to Florida on a recumbent bike, reported she was "flipped off all day long" while pedaling along the highway shoulder. "She has a bright open face and a friendly smile," the Fayette County Record wrote after visiting briefly with Halpern at the H-E-B. Nevertheless, Halpern said, "One guy flipped me off going up a hill until I couldn't see him anymore. … Another guy got off the exit with me and his passenger flipped me off." The Record urged readers to be more hospitable to visitors with unconventional means of conveyance. "For a town that hosts thousands of MS-150 cyclists and many cross-country trekkers," the paper editorialized, "Halpern's experiences here are unfortunate."
GILMER // Two police officers were placed on leave after they failed to respond to reports of an apparently drunk man at Wal-Mart "crowing like a rooster and barking like a dog," who later left the store and injured two in a car crash hours later. An off-duty officer from another department called Gilmer police to discuss the disturbance. KLTV in Tyler acquired audio of the phone call, in which the officers share a bit of law-enforcement humor. "Just shoot him," Gilmer police officer Heath Littlejohn said on the call. "Ain't nothing wrong with that cat, he's just ignorant."
LUFKIN // A Lufkin man lost $2,000 to a man who wore a head covering, spoke with an accent and claimed to be from Africa. KTRE in Nacogdoches reported that the victim agreed to help after seeing the purported African in the Brookshire Brothers parking lot "struggling with what seemed like a large amount of money." KTRE described it as "classic case of a good deed gone wrong." After giving the mysterious man a ride to an O'Reilly Auto Parts parking lot, the victim then walked into a nearby bank, withdrew $2,000 and gave it to the man. According to police, the alleged foreigner "claimed he couldn't go on bank property because it was unholy."
PORT MANSFIELD // This little fishing village on the Laguna Madre is home to around 400 residents and an estimated 700 cats. "It's the whole town," Harlingen Humane Society President Pat Turman-White told the Valley Morning Star. "The feces are everywhere." The town's furry feline friends roam from culverts to abandoned houses. One house holds at least 60 cats. The town's 6 square miles are already hotly contested in the animal world: In 2013, Port Mansfield instituted a feeding ban on local deer, which also outnumber humans in town.