Strangest State: Clowns, Bomb Squads, and Chicken-Launching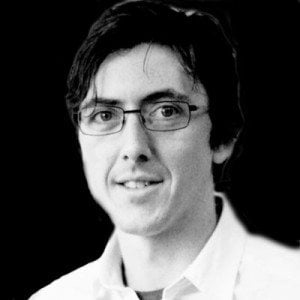 A version of this story ran in the December 2016 issue.
AMARILLO // Texas was not spared from the great American clown terror of 2016. Students at East Texas Baptist University were warned of a student "mimicking a clown from his dorm room." A Denton police officer suggested on Facebook that you "pop a cap in the first clown you see." And an Amarillo man was arrested at Wal-Mart after dressing as a clown and pushing shopping carts at customers. Two men, identified by the KFDA news team only as Vahid and Elrad, decided to begin patrolling the streets as vigilantes, calling themselves "Clown Busters." "If we could approach one without getting hit by a crowbar or something, then we would," Vahid explained.
KILGORE // Andy Taylor is the proud winner of this year's "Perfect Pair" contest, for which he took home a year of free ice cream from Braum's. Per the terms of the contest, Taylor devised names for various two-flavor combinations of Braum's ice cream. "You could just put two flavors together and just name it whatever, but I wanted it to be relevant to what the ice cream was," Taylor told KL TV in Tyler. Taylor said he submitted a dozen entries, but his winner featured chocolate chunk cappuccino frozen yogurt and light toffee ice cream, which he christened "Wake me up before you Fro-Yo." The cherry on top of his ice cream bounty: His flavor combo will be featured at the Braum's in Tyler.
CANYON // "JESUS never drank booze," according to an advertisement placed in the Canyon News by the Anchor of Hope Baptist Church, which also noted that "Nabal drank booze — and died from a coma." The teetotaling message was inspired by the newly opened Imperial Taproom, which recently became the city's first purveyor of alcohol since sales were legalized in 2015. "Craft Beer Is the Devil's Craft," warns the church ad, but the taproom management has taken the criticism in stride. Amarillo station KFDA reports that customers get a dollar off their beer if they present the ad as a coupon.
AUSTIN // The Austin Police Department bomb squad turned out in force in response to reports of a "suspicious package," the Austin American-Statesman reported. Police shut down traffic near the I-35 access road, two blocks from police headquarters, to keep the public safe while investigators made their delicate inquiry. Two hours later, after employing a remote-controlled robot to probe the suspicious bag from a safe distance, police determined that "a jar of pickled okra was the culprit."
GONZALES // "Birds of a feather [took] the plunge together" during the annual chicken flying contest at the Gonzales Come and Take It festival, the Gonzales Inquirer reported. The "aerial onslaught" of "pullet pilots" had "soared back into the spotlight" after "a few years on the roost," the paper reported. Per local tradition, contestants pay $10 for the thrill of "launching" their chicken from a second-story mailbox and onto the street below. Prizes are awarded for the longest lateral flight and the "most uniquely named" bird.
CUERO // "Inches from the finish line with hundreds of cheering fans urging her on and her feathered adversary close behind, Ruby Begonia took a break." So begins the tale, recounted in the Victoria Advocate, of the thrilling finish to this year's Great Gobbler Gallop, in which Ruby Begonia, "Cuero's most beloved poultry," narrowly bested Paycheck, her archrival from Minnesota. It was the 44th contest between the birds, who compete in a series of races each year, as onlookers encourage them by yelling and banging rattles on the pavement behind them. After her late-race hesitation kept local fans in suspense, Ruby Begonia finally trotted across the finish line first. "I think she was showboating," declared the Rev. David Berger, who emceed the event. "The turkeys seemed to know what they were doing."
HOUSTON // When Buster Pendley's wife collapsed and lost consciousness early one morning, he acted fast and called 911 for help. He was surprised when, midway through explaining the emergency, the operator hung up on him. According to police, that operator was Crenshanda Williams, who made a habit of hanging up on callers "because she did not want to talk to anyone at that time." Williams has been charged with two misdemeanors for hanging up on callers, but KPRC in Houston reported that investigators found that Williams had thousands of suspiciously short calls in six months on the job.