State Water Bank Proposal Passes Easily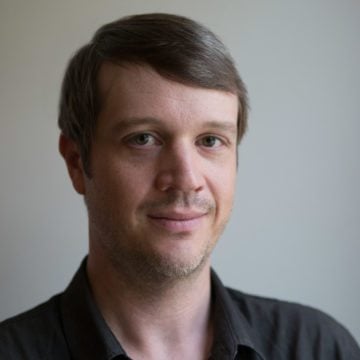 Texas voters on Tuesday continued their streak, since 1985, of approving big-ticket water funding at the polls. Prop 6, despite 11th hour opposition from some tea party groups and environmentalists, passed handily. At 9:55 p.m. the measure had a healthy 73 percent in favor, with 68 percent of the precincts reporting—a wider margin of victory than I think most prognosticators expected.
The Texas Water Development Board will now oversee a $2 billion water bank, seeded with capital from the Rainy Day Fund, to help pay for water supply projects and water conservation across the state. The large margin of victory is testimony to the growing public awareness of the state's serious water problems. (And so much for those silly predictions that "the rain" would dampen enthusiasm at the polls.)
Boosters, including many of the industrial interests that have the most to lose from water scarcity, did a good job positioning Prop 6 as the solution. The message was basically, "Want to do something about our water problems? Here's the solution. Got a better idea?"
I did notice that a few rural East Texas counties posted large margins against Prop 6. Of course, that's where the water is and the people aren't. It's not unreasonable for East Texans to worry that a multi-billion-dollar water bank will fund projects to move water from east to west. Indeed, they need only look at Dallas' official plans. In Red River County, where the long-contested Marvin Nichols Reservoir is proposed, the vote on Prop 6 was 57 percent opposed to 43 percent in favor.
Gov. Rick Perry hailed Prop 6's passage. "Today, the people of Texas made history, ensuring we'll have the water we need to grow and thrive for the next five decades, without raising state taxes."
Most large environmental groups supported Prop 6, in large part because of a target that at least 20 percent of the funding from the state water bank will go toward conservation and water reuse projects. Ken Kramer, the former director of the Lone Star Chapter of the Sierra Club, was instrumental in lining up the conservation earmark and was one of the most persuasive voices in favor of Prop 6. He celebrated the victory tonight but sounded a note of caution too.
"Now the real work begins," Kramer said in a statement. "Texans need to become actively involved in regional water planning and in local government water supply decisions to make sure that the potential for Prop 6 to advance water conservation and enhance water planning is achieved."
The only projects that will get funded from the state water bank will be those prioritized by regional water planning groups, which are loose amalgamations of "stakeholders." There was so much uncertainty around the level of interest in funding conservation that lawmakers had to get creative in the way they worded the 20 percent provision, settling on the decidedly awkward phrasing of "shall undertake to apply not less than."
There are other questions around the state water bank. Will it turn into another slush fund for Perry (or Greg Abbott or Wendy Davis) cronies? This is a state in which funding for cancer research was politicized and mishandled to a degree that spawned an active criminal investigation. This is a state where no one bats an eye when the governor's Texas Enterprise Fund hands $12 million to one of the world's most profitable oil companies to build an office tower it had already planned to build.
If the Texas Water Development Board's calculations are to be believed, the $2 billion in capital from the Rainy Day Fund will be enough, through the miracles of public finance, to fund $27 billion in water projects over the next few decades. Will the money be used prudently, or will it be squandered? Ultimately the voters will decide. It's largely out of the voters' hands now.