Oiling the Skids for Chevron in Houston
Perry's Texas Enterprise Fund coughs up $12 million for Chevron.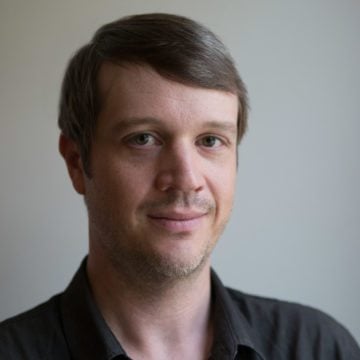 Chevron is one of the world's largest corporations, earning more than $240 billion in revenue last year. CEO John Watson raked in almost $25 million in compensation in 2011. And as of July, Chevron is the proud recipient of a $12 million grant from the state of Texas. For most people, or even a small company, $12 million is an enormous amount of money. For Chevron, it's about what the company earns every four hours.
The $12 million in public funds came from the Texas Enterprise Fund, the stated purpose of which is to create jobs and spur investment. But critics have accused Gov. Rick Perry, who oversees the fund out of his office along with Lt. Gov. David Dewhurst and House Speaker Joe Straus, of using the $500 million pool as a slush fund to reward allies and campaign contributors. But there's another nagging question hanging over the Texas Enterprise Fund: Does it actually create jobs? Is it really a "deal-closer," or just a way for corporations to wring more money out of taxpayers?
The Chevron example is instructive. The $12 million grant is earmarked for a 50-story office tower Chevron plans to build in downtown Houston as part of the company's expansion plan. The project will create 1,752 jobs, according to the governor's office. But would Chevron have created those jobs regardless of winning a grant from the Enterprise Fund?
Chevron has had plans for the property for at least five years. In 2008, Chevron announced that it would purchase 1600 Louisiana, the block where the 50-story tower will be located. "It leaves us flexibility and options for the future," Edward Spaulding, a Chevron spokesman, told the Houston Chronicle at the time.
In June 2011, Chevron purchased Four Allen Center, a 50-story, 1.3-million-square-foot tower that was once Enron's headquarters, for $340 million. It did so without help from the state.
"Chevron is pocketing millions in taxpayer handouts to do something they would do anyway," said Craig McDonald of Texans for Public Justice. "This is pure handout. That incentives are needed to induce behavior is just a charade."
Asked what locations other than Houston Chevron had considered, a company spokesman responded by email: "It was determined that building a new building downtown is the best way to accommodate our business growth and expanding [the] Houston workforce. Chevron's demand for office space in downtown Houston has exceeded the availability of owned space."
Well, bully for them. But the question remains, if the state of Texas hadn't coughed up $12 million, would Chevron have packed up and moved somewhere else? It doesn't seem likely.
To access the state grant, Chevron also had to line up an incentive from local government. City council members have hardly addressed the "but-for" question. In a city council meeting on July 24, the council members fell all over themselves to lavish praise on Chevron and express support for a $2.7 million tax abatement for Chevron's property. "They deserve our help on this," said councilman Jack Christie, citing the company's charitable projects.
Council member Melissa Noriega had the most expansive explanation. "This is exactly the kind of project that is appropriate where we take local match and leverage that to a much large amount of money that's given by another entity that benefits Houston, that benefits our jobs, that improves our skyline, that makes a real opportunity. As we talk about the role of government there are places where it's appropriate for us to intervene. This is that kind of thing."
The council has largely talked around the nagging "but-for" question. The Observer put the question to James Rodriguez, the councilman whose district encompasses Chevron's downtown Houston headquarters. "I didn't have those particular discussions but we trust our economic development team, our staffers to look at the proposals and again they look at them case by case. They provide information to council and then they make their recommendations."
The Houston Chronicle, while criticizing the incentives as "a race to the bottom … without any thorough cost-benefit analysis," all but conceded that the city would greenlight the subsidies and encouraged the council to squeeze more amenities out of Chevron.
Attorney General Greg Abbott, who is the frontrunner to replace Perry as governor, has already expressed ambivalence about the benefits of the Enterprise Fund and the Emerging Technology Fund. "What I can say is that I don't want to be involved in government picking between winners and losers," he told the Associated Press in July.