STAAR Stars, Volume Two: the Best Get Pumped for the Test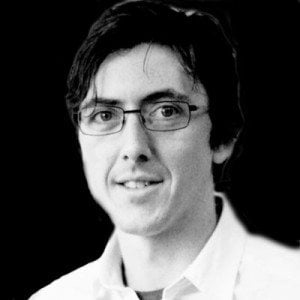 Even if you weren't among those taking the State of Texas Assessment of Academic Readiness this spring, these year-end standardized tests can be dispiriting. This year more than usual, probably: new testing vendor Educational Testing Service burst onto the scene by erasing some students' answers partway through their tests. In the Texas Education Agency's official statement on the muck-up, you could almost hear the tea-kettle steam-whistles from the ears of new education commissioner, and former software developer, Mike Morath, who said those "technical issues" were "simply unacceptable."
But just few weeks ago, when we we all went about our days with the sanguine hope of youth, teachers and students were busy writing, choreographing, set-designing, singing, acting, dancing and digital video effect-ing, in the grand tradition of one of the real joys in public education: the annual motivational test-prep video.
There's no doubt that we're living in a golden age of pre-test productions. You can credit the democratization of video production, or YouTube or Glee, but the reason may be even simpler, and maybe our lawmakers deserve more credit for giving our state test such an evocative name. After all, who can look down at a test booklet and not feel the heat of the spotlights, or hear the roar of the crowd, as they turn the first page and read the word "STAAR"?
Zunair Waseem: STAAR Wars Trailer
In the style of Star Wars: The Force Awakens
This one offers a darker take than most on the STAAR test. It is also, I think, the only one here produced entirely by and starring students. It is also objectively the best, and offers less overt encouragement than the other videos below. It is not, as we were taught to say in elementary school, "a warm fuzzy." But if you thrive under the pressure of knowing the fate of the galaxy rests on your ability to synthesize a reading passage, then you need this one on repeat.
McMath Middle School in Denton: Test Shop
In the style of Macklemore and Ryan Lewis' "Thrift Shop"
DF-Dub representin' and Denton, we're diggin'
We're nommin' on that knowledge
Gotta get that diploma so we can go to college
Last year's "Star Test Funk" sensation Kelli Hauser aka Lady Hauza is back, of course, with another catchy, well-produced and widely viewed ensemble number including some knowledge about how many questions you need to answer correctly. Also: "hashtag we are awesome."
Joella Exley Elementary in Katy: JEE STAAR Song 2016
In the style of Survivor's "Eye of the Tiger," Adele's "Hello," Rick Astley's "Never Gonna Give You Up," Silentó's "Watch Me (Whip/Nae Nae)," Journey's "Don't Stop Believin'" (yes, all of them)
Hello.
How are you?
It's impossible for me to offer help or assistance, sorry.
This one begins with a desk-rattling "Eye of the Tiger" scene — in the library, of all places — and proceeds, like an old Time Life box set infomercial to cover the rest of music history in no particular order. Strong vocals on the Adele parody anchor the six-minute video. Clever, frank lyrics let students know they've got their teachers' support… to a point.
Galloway Elementary School in Mesquite: Believe and Dream On
In the style of "Lean On" by Major Lazer & DJ Snake featuring MØ
Focus, work hard
We just need to believe and to dream on
Costumes! Production value! This one has it all, and you can't accuse the Galloway faculty of giving any less than 110 percent here. Keep watching through the end to see the Dallas Cowboys' J.J. Wilcox wishing the kids well on the test.
Chapel Hill Academy in Fort Worth: Don't Be Stressed Out
In the style of Twenty One Pilots, "Stressed Out"
Wish we could turn back time
When there was no STAAR test
When our teachers taught 1-2-3
So don't be stressed out
This one plays as a surreal dream sequence with haunting shades of Kubrick and Where's Waldo. An impressive spoken-word performance bolsters the catchy refrain.
Harmony School of Achievement: STAAR prep medley
In the style of Adele's "Hello" and GS Boyz' "Stanky Legg"
Are you ready for the test?
Did you sleep well and get some rest?
You have to use cubes and tarp on the test.
From a somber parody of Adele's ruminative "Hello," this one wakes up, like Dorothy in a dirty Oz, to a full-color world in which teachers are doing the Stanky Legg in the school gymnasium. Because they care!
Honorable mentions:
It wouldn't be a year in test-prep videos without a nod to Taylor Swift, and this "Bad Blood" parody from Cypress' Ault Elementary includes great lyrical riffs on the original. Its digital video effects, impressive ensemble vocals and the commitment of the guy teacher dancing here while wearing a sling all make this impressive.
"Dear Future STAAR Test," in the style of Meghan Trainor's "Dear Future Husband," is a period piece in keeping with the original Trainor hit. It features a keen eye for costume and an impressive commitment from the rest of the staff and students.
An inevitable song choice for parody this year, you'd think, so it's surprising that "Hotline Bling" wasn't done more often. This one entry from iSchool STEM in Lewisville nails it, though, complete with a reminder not to bring your cell phones into the test room.
Here's a playlist with all our winners and honorable mentions, plus many more.