Denial of Service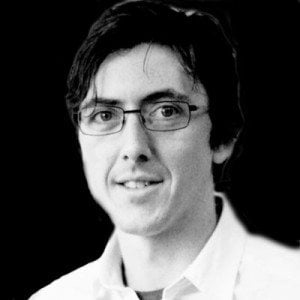 A version of this story ran in the January 2016 issue.
Four years ago, the Houston Chronicle detailed a statistical mystery in Texas public schools: Special education students were disappearing. More accurately, the percentage of students receiving special education services was dropping sharply. From 2000 to 2011, the rate fell from 12 percent to 8.8 percent, a difference of more than 100,000 students — and nobody had a clue as to why. Experts were divided on whether the swing was good news or bad.
One academic called the change "very encouraging," contending that schools were evidently getting better at teaching children to read. But a special education advocate said it was a sign that the most vulnerable students were being ignored, or even pushed out of school.
Since 2012, the rate has fallen even further, to 8.5 percent. That's the lowest in the country, well below the national average of 12.8 percent and less than half the rate of Massachusetts.
Dustin Rynders, an attorney with the nonprofit Disability Rights Texas, has an idea why. The state, he told the Observer, is keeping the rate artificially low.
Among its dozens of accountability measures for school districts — including test scores and other data points — the Texas Education Agency (TEA) includes a target rate of special education participation. Stay close to the target and your school district gets left alone; veer too far from the standard and you can be sanctioned. So districts have a huge incentive to meet the state's goals. This year, for the first time, the state average matched the target exactly.
The problem, Rynders said, is that the number of students who need special education support is far higher. The low count is a sign that disabled students in Texas aren't getting the help to which they're legally entitled. One look at the statistics and it's clear that Texas is an extreme outlier. As far as he can tell, the 8.5 percent target seems to have been "pulled out of the sky," he said. There's also no corresponding penalty for undercounting special education students. "TEA appears to believe, 'Well, the lower the better,'" Rynders said.
One reason may be the cost. Schools get more money to spend on special education students than other students. A high special education count has also, historically, been a sign of a district using special education laws in a discriminatory way: Some schools created a de facto segregation program by over-enrolling black students in special education. To civil rights groups, a lower rate was a sign of progress.
TEA spokeswoman Debbie Ratcliffe told the Observer that the agency needs specific complaints before it can investigate whether a school or district is denying services that a student needs. "If someone claims 8.5 percent is too low but doesn't point to a specific child or children who've been denied service, it doesn't give us anything to go on," she said in an email. "We would certainly look into any case in which we were provided specifics."
Cindy Swain, who coordinates special education investigations for TEA, told Rynders and other student advocates in a July 2015 letter that their complaints about the 8.5 percent threshold are "purely based on conjecture."
To Rynders, TEA seems most concerned with making sure that kids aren't prescribed special allowances they don't need. In his legal work, Rynders said, he's helped many parents on the flip side of that problem, challenging schools that have thrown up roadblocks to their child's access to special services. With some prodding, he said, schools usually come around in those individual cases. But what he'd like to see even more is a system that isn't so focused on holding enrollment to an extreme minimum.
"I'm tired of having that same case over and over again and not fixing the broken system," he said.