Senate Committee Votes Out Legislation Limiting Citizen Challenges to Polluters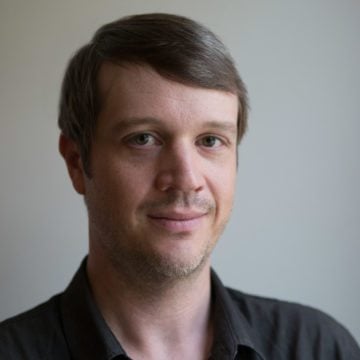 It's never been easy fighting powerful polluters in Texas. A bill approved by a Senate committee today would make it even harder. With a big push from the Texas Chemical Council and the Texas Association of Business, the Senate Natural Resources Committee voted 6-3 today for legislation "streamlining" (read: weakening) the process that communities and environmental groups can use to challenge permits to pollute. (Democrats Rodney Ellis and Carlos Uresti as well as Republican Robert Duncan were the 'no' votes.)
"We are very disappointed by the committee's vote today," said Environment Texas Director Luke Metzger. "The deck is already stacked against residents when a powerful polluter applies for a permit to discharge chemicals in to our air, water and land."
Senate Bill 957 by Sen. Troy Fraser (R-Horseshoe Bay) would put limits on contested case hearings, mini-trials in which each administrative law judges hear testimony and evidence from each side. Environmental groups already complain that the process is flawed: The judges can only offer recommendations to the Texas Commission on Environmental Quality. That agency, run by corporate-friendly Rick Perry appointees, often ignores or downplays the judge's proposals.
However, SB 957 would weaken it even further. Fraser's proposal would shift the burden of proof from the company seeking the permit—often some of the most lucrative and powerful corporations in the world—to the protestant, often a hastily-formed grassroots group or an environmental organization. The bill would also strictly limit how long the contested case hearing could last; limit who could participate; narrow the scope of the hearing; and eliminate discovery.
But Sen. Craig Estes, a Wichita Falls Republican who voted for the bill in committee, said it would do nothing to diminish democratic participation.
"The bill in no way lessens the ability of the public to fully participate in the environmental permitting process," Estes said.
"That's a true statement," responded Fraser. "That's why it's a good bill."
A few minutes later, Estes explained to veteran consumer advocate Tom "Smitty" Smith, using an analogy, why he thinks the burden of proof should be shifted to citizens.
ESTES: "Let's say you get accused of jaywalking. Should you have to prove that you didn't jaywalk or should your accuser be the one to have to prove you jaywalked?"
SMITTY: "That's the criminal standard, Senator. And this is a civil issue."
ESTES: "You can be accused of all types of things, rightly or wrongly."
The good news for opponents of the bill is that it's unlikely to receive enough support to bring it up in the full Senate as-is—a political reality its author acknowledged.
"I think this bill has got to have some magic happen to get it up on the Senate floor," Fraser said.