Seeking Worker Rights for Cab Drivers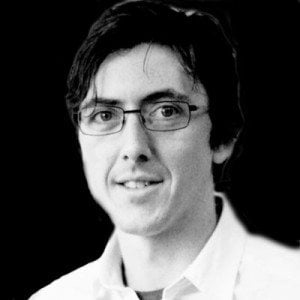 A version of this story ran in the January 2012 issue.
Even before their first customer slides into the back seat and names a destination, Austin cab drivers start out every week hundreds of dollars in the hole.
The cab company charges around $300 a week for the permit to drive the cab. Drivers spend $400 a week for gas, and pay more than $100 per week for the car itself, if they're leasing it. If they don't want to drive everywhere with an ad for, say, a strip club on their car, they'll pay another $25 a week to rent back the space on the trunk.
In return, drivers get little job security, no insurance or workers' compensation, and little recourse when fees go up.
Still, Ann Darbonne says she loves her job. "I just don't like the way they treat us all the time."
Darbonne, director of the Taxi Drivers Association of Austin (TDAA), began driving about five years ago for Lone Star Cab. She liked being behind the wheel and meeting new people, but she realized quickly that the industry didn't make much room for drivers to have a say. At the time, there was no organization looking out for her.
Between them, Yellow Cab, Lone Star Cab and Austin Cab have all 669 taxi permits issued by the city, and the tightly controlled market means operators hold a lot of leverage over drivers. The city dictates the rates that cabs can charge, but operators set drivers' permit fees and terms of employment. Because they're treated as independent contractors, drivers don't get benefits and have to pay self-employment taxes.
"If I have an accident on my way home today, I have to pay for all damages to my vehicle, the other person's vehicle. The company will cover personal injuries to the other person, but not me," Darbonne says.
She joined TDAA as its secretary shortly after the group formed in 2009, and when founder Jeffrey Jones stepped down, she took over as director in the summer of 2010.
"I was just another driver who was being—let me put it mildly—messed over, and I felt really bad for the people who were being treated badly for God knows how many years," she says. "I decided to open my mouth and say something about it."
Before Darbonne took the helm, the nonprofit Texas RioGrande Legal Aid released a report on the plight of Austin drivers, called "Driving Austin, Driving Injustice," which helped generate attention for the new organization. Among the report's findings: The average Austin driver, after fees and driving expenses, makes just $2.75 an hour. Since then, much of Darbonne's work has involved spreading the word—and trying to keep that number from dipping any lower.
Over drivers' objections, Austin cab companies have waged a long campaign at City Hall to raise the number of permits they're allowed to issue. That would mean more money for operators, but a smaller slice for each of the folks working behind the wheel. Driver advocates say Austin has already handed out far more permits than the city needs.
Darbonne still hopes to convince City Council members to consider the downside of issuing more permits, and hopes someday the city will start selling permits directly to veteran drivers, providing an incentive to stick with the profession and empowering workers who struggled to make it for years. She keeps in touch with other drivers' groups across the country, in Dallas, Portland, Ore., and Baltimore, to work on common issues like health insurance and contract troubles.
She also writes a newsletter for her group's 250 members, posting it on a bulletin board at the airport, one of the only places in town where drivers take time to stop and commiserate.
"My intent was just to get out and ruffle feathers and see if I could do some good," she says. "I wouldn't say I'm the best at it, but I'm not the worst at it, and I'm the one willing to do it."
Along with her organizing work, she still drives—for Austin Cab now—around 15 hours a day, five days a week. That's actually less than most drivers, who typically work the whole week without a day off.
"We're not trying to put them out of business, we just want to be treated well," she says of the cab companies. "They have some bad rules they've been allowed to get away with. Hopefully we can fix some of that."