Choice Advocates Enter the School Finance Fray
The wait is over for "Superman" suit advocating tight spending and charter schools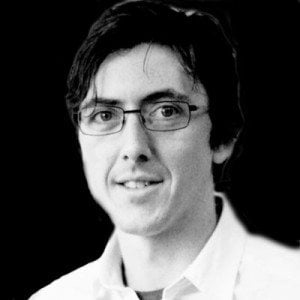 So that didn't take long.
I wrote yesterday that conservatives' efforts at school finance reform—with a focus on limiting wasteful spending and promoting school choice—might finally find their way to court one day soon, if they could find a lawyer who'd take their case.
Turns out, they already had. Just this morning a new group called Texans for Real Efficiency and Equity in Education filed to intervene in the school finance suits, asking the court to consider whether our current school system is cost-effective, or creates enough room for kids to opt out of their neighborhood school and enroll in a charter instead.
The Associated Press broke the news that "a small group of parents" were filing this suit—but those little guys have some heavy hitters helping their cause, including former Texas Supreme Court Justice Craig T. Enoch as co-counsel with Houston lawyer Chris Diamond.
"Our suit is about the outcomes for the children rather than just the inputs to the system," Diamond said in a press release sent out today, which also quotes judges in past school finance decisions, who suggest they might ask the school system to limit waste and boost competition between schools, if only someone would ask them to rule on it.
The group is led by a trio of Austin businessmen, including American Land and Minerals owner James Jones, who cites the pro-charter documentary Waiting for Superman as his inspiration for joining the school finance reform fight. Rounding out the group's muscle as executive director is former State Rep. Kent Grusendorf, a voucher advocate in his time at the Lege, who'll "help raise money and oversee the organization's work towards its mission," according to TREE's new site.
The parents listed as plaintiffs include families from Houston, Mansfield, San Marcos and Odem (outside Corpus Christi), unhappy with their traditional public school options.
"The fact that we have media reports of nearly 60,000 children stuck on waiting lists for charter schools, with parents unable to pull their kids out of a school they don't believe meets their kids' needs, makes it clear that the system is not treating families equitably," Diamond said in the group's press release.
Texas Charter School Association director David Dunn issued a statement this afternoon, gratified someone finally noticed that "charter schools are well-known as some of the most efficient public schools in Texas." "We applaud the focus on structural efficiency and equitable access," he said.
David Thompson, the lead lawyer for the largest of the four suits facing the state, said he's still considering what he thinks about this intervention into his suit, but he understands their interest in getting involved. "There are a lot of different points of view because it's one of the most important parts of our society," Thompson said.
Because the four suits still haven't been consolidated yet in court, TREE may end up intervening in each of the others separately. How big a role they get to play in those suits will be up to District Judge John Dietz, who's handling all four of the suits filed on behalf of school districts.
You can read the group's filing here.