Rick Perry's Political Obituary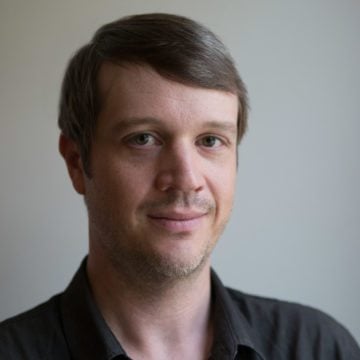 It's a known fact that newspapers will sometimes prepare obituaries well in advance of someone's death. Typically this morbid honor is reserved for the famous, the gravely ill, or for those public figures who live life dangerously.
In the short, not-so-happy presidential career of Rick Perry, some of us began writing the guv's obit many political moons ago, perhaps as early as "oops" but certainly after his dismal showing in Iowa and New Hampshire. And so today is the day the obits get rolled out. Native Texan Paul Begala bids Perry "adios mofo" at The Daily Beast and the Texas Tribune traces his downfall with the precision of a TI-83 graphing calculator. Talking Points Memo has a must-watch video homage to Perry's awe-inspiring goofiness. Paul Burka is previewing his almost-obit slated for the February issue of Texas Monthly. Never has burying the (politically) dead been so… entertaining.
The show's over. It's been fun. If you're the last one out, please turn off the lights. Buh-bye, Perry.
Except…. no. At least not for Texans. Not yet.
"I have just begun to fight," Perry warned today. As I write this, Rick Perry is flying home, his future plans unknown but with at least three years left in his gubernatorial career.
Will he resign in disgrace? Will he finish out his term gracefully and go on the motivational speaking circuit with his buddy Rudy Giuliani? Or will he run for guv again and perhaps contemplate another stab at the White House in 2016 (a "strong option," said Perry's spokesman)?
The problem for Perry is that he made decisions in the past year or so with a White House run in mind, not the best interests of Texas, or even his own political future. His constituency since winning re-election in November 2010 has been the national GOP base, not Texas voters. These are folks who wouldn't know Lubbock from Lufkin, Bevo from Reveille but who Perry evidently thought would appreciate a scorched-earth campaign.
When Perry touched down in Austin this afternoon, he returned to a mess of his own making: water shortages, an antiquated tax system, yet another looming budget crisis that Perry helped create, and an intentionally-wounded system of public education embroiled in four separate lawsuits.
These are the poison fruits of Perry's far-right tack during the 2011 legislative session. Faced with a $27 billion budget shortfall, Perry refused to tap the Economic Stabilization Fund (aka the Rainy Day Fund). He swore not to raise taxes, deal with a $5 billion per year structural deficit, or close loopholes like an outdated exemption on natural gas production that costs the state $1.2 billion a year.
That gave the punch-drunk Tea Party faction in the House the juice to pass a truly radical budget. The Senate managed to walk things back from the brink— they restored funding for nursing home patients, for example — but only through the use of some green eye-shade hijinks. The budget that Perry signed, and hailed as a "pretty amazing accomplishment," contained the first-ever cuts to formula funding for public education, devastated women's health services and hampered service providers who carry Medicaid patients.
And then there are the things that Perry didn't do. Rather than offer a way to fund the $53 billion state water plan, or address the crippling drought in any substantive way, Perry declared Days of Prayer for Rain. None of it mattered if Perry was cruising to the White House. But instead he returns to Texas with far less political capital and dignity.
And now the adults in the Texas Republican Party are finding their voice.
"I have a real concern for our Republican party in Texas," Senator Kevin Eltife, a Republican from Tyler, is quoted as saying in Burka's article. "We are not solving the problems in the state. The education finance reform passed in 2006 was a disaster. It's not working. It has not delivered the property tax cuts that were promised or properly funded public education. At [the Department of Transportation], all we have done is continue to issue bonds and go deeper into debt. This is not solving our infrastructure problems. Our party is not providing leadership. We're running on fumes."
This is not an obituary for Perry's political career in Texas. But I may keep one on hand just in case.