In Response to Observer Report, Lawmaker Proposes Ban on 'Donations' in Lieu of Prosecution
A bill introduced Thursday by state Representative Mike Lang would ban prosecutors from accepting gifts and donations from defendants.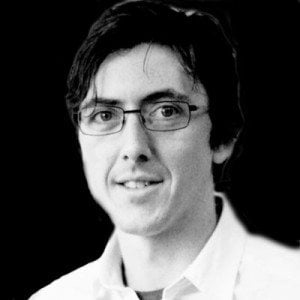 For years, the way out of punishment for shoplifting or driving drunk in Brownwood was to make a hefty donation to a vital public institution, the Brown County Attorney's Office. The very same office, that is, that could prosecute you if you decided not to pay.
Brown County Attorney Shane Britton was allowed to open his "donation fund" in 2007 because of a bill carried that year by state Representative Phil King, R-Weatherford. As the Observer detailed in December, the Legislature has extended this power to a handful of county prosecutors, but Britton was apparently the only one to use it.
"Taking money from defendants," Guadalupe County Attorney Dave Willborn told the Observer, " … That's just walking where I'd fear to tread."
A bill introduced Thursday by state Representative Mike Lang, R-Granbury, would ensure no prosecutor has to walk that ethically fraught path again. Lang, a former Fort Worth police officer and Hood County constable, explained in a statement that his House Bill 2273 was about ensuring the law is applied equally.
"When good men and women are put in a position where wrong can be done, temptation can sometimes overcome even the best intentions," he said. "At no time should donations be used to determine a case's outcome. Contributions and criminal action should not mix at any time."
Lang offers a simple fix: His bill would repeal sections in the Texas Government Code allowing county attorneys in Brown County and five others (Aransas, Colorado, Gonzales, Guadalupe and Lavaca) to accept gifts and donations. Criminal DAs in Waller County and Kendall County are permitted to accept gifts under a separate chapter of the law; Lang's bill wouldn't affect those prosecutors.
Britton told the Observer that he stopped accepting donations from defendants in 2015, after local officials began looking into his office at the urging of local Facebook muckraker Joe Cooksey. But the inquiries into Britton's office may be far from finished.
Two weeks after the Observer's story was published, Attorney General Ken Paxton issued a long-awaited opinion on Britton's donation program, suggesting that Britton has likely been overcharging Brown County defendants. The law, Paxton wrote, only lets Britton charge defendants for the cost of managing their pretrial diversion, and only up to $500. In many cases reviewed by the Observer, defendants agreed to "donate" four times that amount.
Bobby Duvall, a former chief deputy in the Brown County Sheriff's Office, told the Observer he believed Britton accepted money from some defendants without bothering with the formality of a pretrial diversion form. Duvall said he gathered evidence with Cooksey's help, and passed it along to the FBI and Texas Rangers.
In January, the Abilene station KTXS reported on credit card statements that show Britton charged more than $5,300 for travel to his county credit card, which was partly funded by donations. Britton didn't provide receipts to show the costs — including trips to Chicago and Schlitterbahn in South Padre Island — were work-related. As of January, KTXS reported that the U.S. attorney's office in Lubbock was considering charges against Britton.
Britton did not immediately respond to a request for comment.