Republicans' Secret Love for the Stimulus
Texas lawmakers denounce government spending, but secretly want more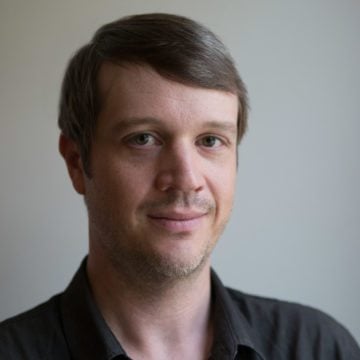 Republican Congressman Michael Burgess wants you to believe he hates government spending, particularly President Barack Obama's economic stimulus bill. When the American Recovery and Reinvestment Act's passed in February 2009, Burgess sarcastically congratulated House Democrats on their "egregious victory of passing the biggest spending bill this country has ever seen." He said it was "unlikely to help our economy at all." Yet, seven months later Burgess wrote to Transportation Secretary Ray LaHood, asking for $61 million from the Recovery Act to improve a congested rail intersection in Fort Worth known as Tower 55.
The project, like many others that Republican lawmakers backed despite their hatred of big government, benefited one of Burgess' major campaign donors.
The fed-funded Tower 55 project, Burgess wrote, would allow 40 percent more freight volume and reduce air pollution from idling trains and "stimulate and sustain both short and long-term economic recovery." Five months later, on the act's one-year anniversary, Burgess shifted his position. In a statement, the Lewisville Republican blasted the stimulus as "ineffective, wasteful and unpopular" but suddenly professed affection for "investment in projects like transportation and infrastructure." Burgess went further, specifically lamenting the fact that only $8.6 billion had been spent on transportation projects.
Burgess' office did not return several requests for comment by email and phone. But in August, he told the Fort Worth Star-Telegram that he had taken criticism from a constituent for his support of Tower 55.
"He was upset I was supporting it," Burgess said. "He said the federal government shouldn't be spending the money. This wasn't even a vote. It was just supporting a grant request."
Political hypocrisy is as old as politics itself but when it comes to the stimulus, Congressional Republicans and a handful of conservative Democrats who voted against the Recovery Act have it in spades. Of the 22 Republicans in the Texas congressional delegation, at least 16 officially asked for a portion of the $825 billion stimulus package, according to documents obtained by the Center for Public Integrity and shared with the Observer. The requests quietly came in the form of letters to the heads of federal agencies, entreaties that often extolled the Recovery Act's role in goosing the economy and creating jobs.
The requests varied widely. Sen. Kay Bailey Hutchison wrote nine brief, boilerplate letters to the Commerce Department on behalf of companies and local governments requesting stimulus funding for expanding broadband Internet service in communities.
Rep. Ralph Hall, an 87-year-old conservative Republican from Rockwall and a member of the House Tea Party Caucus, wrote a spirited and detailed plea to LaHood in support of the Northeast Texas Trail Project, a proposed 130-mile corridor in place of an abandoned railway. The trail, Hall wrote, would "help to heal the rift caused by an automobile-dominated mindset" while creating $19 million in construction jobs. In contrast, when the Recovery Act was passed, Hall warned that specific new programs, including high-speed rail, would "not create jobs or stimulate the economy."
Metroplex Republicans were particularly eager for a slice of the Recovery Act.
Rep. Kay Granger, a Republican from Fort Worth, wrote to Transportation Secretary LaHood on the same day as Burgess with a laundry list of Metroplex mobility projects that she claimed would "boost local and regional economies." Among them: a $175 million interchange between two choked highways in north Fort Worth; HOV lanes for IH-30 between Dallas and Fort Worth; the construction of a stretch of the Southwest Parkway toll-road that Granger estimated would create 3,500 local jobs; and Tower 55, which the congresswoman said would result in 1,400 jobs and "nearly $210 million in economic impact."
The pro-stimulus letter stood in marked contrast to a statement Granger issued on the anniversary of the Recovery Act: "Stimulus-style spending has not created jobs, but it has certainly grown our national debt over the last year."
Granger did not return calls to her office for comment.
Rep. Kenny Marchant, an Irving Republican, also jumped on the stimulus bandwagon despite badmouthing the Recovery Act for "saddling the generations of American taxpayers with debt as far as the eye can see." In August and September 2009, he fired off two letters to LaHood. One asked for $81 million to help fund an "unique shovel ready project" to re-route Carrollton's congested Belt Line Road beneath a freight-rail line. The other extolled the merits of a new 14-mile light-rail project between Irving and downtown Dallas. While neither project was green-lighted by the Transportation Department, Marchant did show up to a ground-breaking ceremony in February 2010 for the $1 billion DFW Connector, the largest stimulus-funded highway project in the nation.
He told the Dallas Morning-News that he hadn't sought stimulus funding for it but still thought it worthwhile.
"This project was set to start this year, regardless of how it was funded," he remarked to the Dallas Morning-News.
Frequently, the lawmakers wrote on behalf of corporations with a financial stake in the application. The Tower 55 project, for example, was backed by the North Central Texas Council of Governments as well as Union Pacific and BNSF railways, which would financially benefit from an increase in freight volume. As it happens, BNSF and Union Pacific are major contributors to Metroplex Republicans.
BNSF has given Granger $76,075 since her election in 1996, making the company her fourth-largest campaign contributor. Union Pacific has chipped in over $56,000. Burgess has taken at least $12,400 from BNSF since 2000 and $13,500 from Union Pacific. The heavy-hitting railroad companies also garnered support from Houston-area reps. Seven of the nine Congressman from Houston – three Democrats and four Republicans – co-signed a letter seeking $81.3 million to perform freight-rail improvements to BNSF and Union Pacific railways in the Houston area. The seven congressmen – Republicans Michael McCaul, Pete Olson, Ron Paul and Ted Poe and Democrats Al Green, Gene Green and Sheila Jackson-Lee – have collectively received $87,802 from Union Pacific and nearly $50,000 from BNSF.
Observer Intern Brooke Breitling contributed to this article.