Randy Best Is Going to Save Texas' Public Universities, Or Get Rich Trying
The man who made a fortune on No Child Left Behind takes on a new market—online higher education.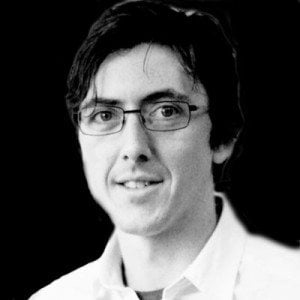 A version of this story ran in the September 2012 issue.
When Hurricane Rita spun through southeast Texas in 2005, Lamar University's 270-acre campus in Beaumont suffered heavy damage. Rita's 100-mph winds ripped holes in the basketball arena roof, busted windows in old academic buildings and flung books from shelves leaving them rain-soaked on the floor. The wind toppled and splintered hulking trees along Lamar's quaint pathways.
The school reached out to Randy Best, one of its richest and most successful graduates, for help with the $45 million repair bill. Best—the Dallas-based entrepreneur and political donor who profited mightily in the early days of No Child Left Behind—saw an opening, clear as the eye of a storm, into the higher education market. He had a vision to market a state school like Lamar to a new set of students—ones who would earn their degrees without ever watching the Lamar Cardinals play at Beaumont's Montagne Center, and without schlepping across campus to find a book tucked away in some musty sanctum of academia.
Lamar's enrollment was plummeting and its campus was trashed. A salesman of Best's caliber could take one look and see the situation for what it really was: one great, rain-soaked, market-cracking, cash-spewing opportunity.
So when his alma mater came asking for a donation, Best seized his chance. "I said, 'you know what you guys need to do is, instead of me trying to give you a one-time gift, you guys should be thinking about the future of online.'"
If you're looking for a market disruption, something to upset the status quo and give license to innovate, you could do a whole lot worse than a hurricane. "So it was an accidental company," he says.
Best called his new for-profit venture Higher Ed Holdings, and with Lamar's blessing, he got busy recruiting students for a new, accelerated, online-only master's program in education. Lamar's education professors created versions of their courses tailored to the new format; Best supplied the software and the students. His company was well compensated for its work. Lamar handed over 80 percent of the tuition from the program to Best's company. (Its share of the tuition at Lamar has since been lowered to 70 percent.)
The new program's first students began coursework in fall 2007. Since then, Lamar has become Texas' third-fastest-growing university, on paper anyway. One of the company's officers told USA Today that enrollment in Lamar's online programs has surpassed the rest of the school's total enrollment.
Next, Best took his successful model to the University of Texas at Arlington, where his company, operating under the name Academic Partnerships, has fueled the rapid growth of UTA's nursing school. "There was a 6,000-nurse shortage in Texas," Best says. "Today we have 5,000 students in one nursing program. So we were fortunate to pick programs where there was a great labor shortage."
In the past five years, the company has expanded to 24 public colleges and universities, including eight in Texas. The institutions have combined to pay Best's company at least $105 million in that time, according to university payment records. On the way to winning a contract with the University of Texas System last summer, Academic Partnerships reported 166 employees and annual revenues of $43 million.
Best contends that his model of online education benefits everyone. The schools win because enrollment spikes, bringing in more state funding—often as much as for students attending class on campus, even though online students cost less to educate. Students win because they can earn higher salaries with their degrees, which are cheaper and more convenient to earn online. "Partner" corporations such as hospitals and school districts often subsidize or cover their employees' tuition and benefit from a better-educated workforce. Look at it this way, and it's hard to see who loses.
Best likes to portray traditional higher education as elitist and old-fashioned, an Ivory Tower anachronism that unjustly keeps working parents and regular folks from earning the degrees they need to succeed. "You know what a university is? One of the greatest repositories of knowledge on earth, that's what a university is. And sharing that knowledge, because we know it's life-changing, with as many people as one can is a moral imperative. And now we have the means to do it: technology.
"Public universities' brands are the gold standard around the world," he says. "And now, instead of moving people around to get knowledge, you can move knowledge around to people."
But Best's vision and his modus operandi have their critics—principally the tweedy academics who may stand to lose the most when Best's online revolution takes hold. Some education professors have complained about the irony of teaching classroom instruction methods without the benefit of a classroom. At some schools, faculty said the deal with Best's company was shoved down their throats, that administrators asked for input only after they'd signed the contract with Best. As Academic Partnerships expands to new UT campuses this fall, those complaints have surfaced again.
"I think the big picture is that higher education is becoming more and more a business and less and less a public service," says Jack Zibluk, a former faculty senate president at Arkansas State University-Jonesboro, who spoke out against a deal with Best in 2008. "This may be part of the business of higher ed in the future, but my concern is, at what cost? What kind of education are you going to get as part of that business model?"
Best's critics aren't against online education, but they wonder why a university, with all its resources and scholars, needs a for-profit company to develop online courses and recruit students. Couldn't the schools launch online courses themselves and avoid turning over so much tuition money to Best? Some critics see administrators and for-profits like Academic Partnerships cashing in while faculty get saddled with more work. To them, the company looks like a pipeline from the public coffers to Best's bottom line. It's a familiar charge against him.
With a talent for networking and a killer instinct for sales, the 69-year-old Best has built a far-flung money-making operation from high in one of Dallas' iconic downtown high-rises. "Those people who have been with him through successful business ventures would put him somewhere between God and the Beatles," Best's former spokesman told Mother Jones four years ago, in a story about how Best capitalized on political connections and No Child Left Behind under George W. Bush to turn his tutoring company, Voyager Expanded Learning, into one of the most lucrative literacy programs in public schools.
A decade ago, the knock against Voyager was that it thrived on Best's well-placed friends, not on academic merits. School officials who contracted with Best had a habit of going to work for him later. Critics said he cashed in on a bubble of new federal money. They called his company the Halliburton of K-12 education. Now, they worry that for all of Best's well-intentioned rhetoric, he's building the Blackwater of higher ed.

You'll find Randy Best's name in some odd corners of the Internet. Paid corporate biographies sing his praises on advertising sites like dallas-pinball-service.com and golfguiding.com with phrases like "Randy Best is a successful entrepreneur;" "Randy Best is a Well Respected Entrepreneur;" "Randy Best: An Entrepreneur Committed to Education Endeavors." It's a low-rent strategy for juking your online profile to get your name associated with flattering search terms, and maybe drown out more critical web pages. It's a little trick known as "black-hat" search engine optimization. It's also an unusual promotion strategy for a guy asking major universities to let him market their brand online.
Many of those online profiles tell the story of Best's childhood, how he was inspired to use his business prowess to help educate the world. He tells much the same story in a phone interview, and it's far more charming in his own voice.
Emery Randolph Best grew up in Beaumont in the 1940s and 1950s, the son of a hardware store owner and schoolteacher. His mom spent decades in the city school system, finishing her career teaching English at Beaumont High School. That made young Randy's extreme dyslexia all the more frustrating. Reading was a struggle—still is today, he says. When he went on to college, he couldn't move far from home. "My mother had to read to me all the way through college," he says.
He enrolled at Lamar University, a popular destination among his high school crowd. "I was really searching for, 'What am I going to do with myself?'" he says. "And I started little companies." By his junior year, Best had 40 other students working for him in Texas and Louisiana. He started a class ring company, and offered quicker turnaround and more custom options than his competitors. In his mid-20s, he sold the business for $12 million.
In 1984, he teamed up with Elvis Mason, a prominent banker who'd backed him in his college days, to launch a merchant-banking firm in Dallas called Mason Best. With $100 million from big backers like the Rockefellers and Wrigleys, they bought up defense contractors, savings-and-loan outfits, and oil and gas companies. They bought a 50-percent stake in Perry Homes. Mason and Best became darlings of the business pages, which covered one $100-million corporate takeover after another. Mason was president of the Dallas Citizens Council, the glitzy, invitation-only civic group that functions as a kind of shadow government guiding the city's growth. Best was a member, too. To judge by the sizeable charitable gifts the society pages attributed to Best, those online robo-profiles are right: He was indeed successful.
Having earned fabulous wealth, Best turned his powers to more ostensibly altruistic endeavors, launching a tutoring business in 1994. He named it Voyager Expanded Learning. Best sent political contributions to top Texas Republicans, supported the campaigns of George W. Bush and Rick Perry in 1998, then pledged to raise $100,000 for Bush's first presidential campaign (though he came up short). He hired school superintendents from Dallas and nearby Richardson to come work for him, after both had signed big contracts to bring Voyager's programs to their districts. Best was close to the governor's education staff, and when Bush went to Washington, the new president took a team well acquainted with Voyager's programs.
As Mother Jones detailed four years ago, the $6 billion Reading First program Bush created along with No Child Left Behind was more or less written for firms like Voyager that claimed its programs were "research-based." (Best told the magazine the Bush administration never gave him any special favors.) Anxious to bag their share of the new federal money, school districts across the country signed on with Voyager, whose programs synced with the U.S. Department of Education requirements. Voyager came with a 100-percent literacy guarantee, and was built on phonics rather than on "whole language" instruction. It's a nuts-and-bolts approach that remains popular among conservatives. Some researchers say phonics is an especially important strategy for kids with dyslexia.
Congress cut funding for Reading First in 2009 after complaints about cronyism and poor student performance. In a federal comparison of various reading programs' impact on test scores, Voyager came in last. But that wasn't Best's problem anymore—he'd cashed out in 2005, selling Voyager to a Michigan company called ProQuest for $361 million. But his work in education was just beginning.
Best says that during his Voyager years he saw just how poorly America's education schools were preparing teachers. His research guru Reid Lyon famously remarked in 2002 that "if there was any piece of legislation that I could pass, it would be to blow up colleges of education." Instead, Best bought one.
In 2005, Best purchased Barat College, a Catholic liberal arts school in Chicago with a rich 200-year history, an empty bank account and, most important, a valid accreditation from the North Central Association of Colleges and Schools, which is key to acquiring the government aid that often pays for students' college degrees. Best fired the faculty, sold the campus, dispatched the old curriculum, and renamed his school the American College of Education. The new school had little connection to what had been Barat College, but despite the changes, Best managed to retain the school's accreditation. The new college's sole product was graduate degrees for working teachers. Buying and overhauling a college, keeping little more than its accreditation, takes advantage of a massive loophole in the system—the same one for-profits like ITT Educational Services exploited on their march to ubiquity. Soon after, Best did it again with another school, the New England College of Business.
Under then-Chicago schools chief Arne Duncan, the American College of Education scored a sweet deal to deliver classes to the city's teachers in public school classrooms. Most of the coursework was delivered remotely by teachers based in Texas.
The school also embraced Best and Lyon's focus on research-based curriculum, assembling a replicable student experience that leaves little room for professorial eccentricity. In recent filings with Illinois regulators, the American College of Education lists 20 faculty members and 3,183 students. It's the sixth-largest school of education in the country. But it's still just version 1.0 of Best's higher-ed ambition. "All of our dreams for it just have not panned out," Best says. "But it's a great school in its own right."
In a detailed series in 2006, Dallas Morning News reporter Joshua Benton wrote that before the American College of Education expanded into Texas, it produced a document for state regulators called "The Big 'To Do' List." The list includes nationwide growth, adding bachelor's degrees in subjects other than education, and then, in bold: "Expand everything internationally."
Best says he and his team spent two years canvassing the world for lessons about higher ed. "We went to 64 countries, wasted a lot of shareholder money, and just studied it and studied it," Best says. Steeped in his faith in the private sector's power to do good—Best's wife Nancy is active in charities offering micro-loans in West Africa—he saw not just a growing market but a higher purpose: opening new corners of the globe to higher education and the opportunities that come with it.
His plan was to use the American College of Education model to help international schools develop their online programs, but when Best got to Brazil, he says, he found a system even better than his. So he bought in. In 2006, he spent $11 million to take over one of those schools, Universidade Norte do Paraná (Unopar for short), in southern Brazil, about 300 miles west of São Paolo. Then he bought schools in Costa Rica, Panama, Colombia, Argentina, Chile and Paraguay. Collectively, those schools are called the Whitney International University System, a combination of nine for-profit and nonprofit schools Best either owns or controls, with around $400 million in revenues. By the end of 2012, he says, the Whitney system will have 200,000 students.
Best says he's abandoned plans to expand Whitney beyond Latin America. But the lessons he picked up in Brazil about online education, and the drive to reinvent the university system for the masses, were on his mind when Lamar University called in 2005.
Lamar officials loved Best's plan, but other Texas schools weren't so enthusiastic about the possible competition. Some lodged complaints with the Texas Higher Education Coordinating Board. Lamar and Best faced a six-month approval process with the coordinating board in 2007. The Texas State University System's chief academic officer Ken Craycraft stepped up to smooth things out with state regulators and help Best gain approval. Three years later, in July 2010, Craycraft left his post to join Best as an executive vice president. The man knows how to repay a favor.
At the University of Texas at Arlington, Best focused on programs in both education and nursing, which have driven the growth that led the school to expand its physical campus, too. (Best and his company donated $500,000 to the construction.) While Texas continues to cut its funding for public universities, every new online student earned UTA $4,522 in state funding in 2011. University payment records show UTA has paid Best's company more than $32 million since 2008.
But when Best made his move outside Texas, he met his first major resistance from faculty. Like Lamar, Arkansas State University-Jonesboro was desperate for new students in 2007, and under new leadership that promised big growth. Academic Partnerships went to work developing online programs in nursing, education and public administration, and the deal was signed before anyone told the faculty what was going on.
Jack Zibluk, a journalism professor who recently left Arkansas State for another school, was then president of the faculty senate. The professors passed a resolution asking administrators not to make any more deals with Best's company. Zibluk says the request was ignored. "This is really a sacred cow. It's just not something that we have much opportunity to interact with or influence. We all agree that we have to address online learning. That's just the wave of the future, and you have to be there. The question really is: How comfortable are we working in a partnership with a private provider?"
He says faculty were told they'd have control over the curriculum, then found a clause in the contract that the university "shall not amend the curriculum except with the consent" of the company. (The clause has since been removed.) Zibluk worries that for a school with so little online presence of its own, the web ad for its online degrees has taken over Arkansas State's institutional identity. The influx of students has changed the nature of the school. He says he's seen faculty members break down in tears talking about what their job has become. "We have 20 times the students as we did in the past and no new faculty," Zibluk says. He wonders who gets the intellectual property rights to a professor's online course after they leave.
When Arkansas State President Les Wyatt stepped down in July 2010, news got out that he also happened to be serving as "president and chairman" of a Best-owned company. The online Inside Higher Ed reported obtaining university documents that said Wyatt worked for Academic Partnerships, LLC. Best says that wasn't the case, that Wyatt came on to help promote a new organization of the Whitney System schools and North American schools called the Network of American Universities. "So he didn't work for AP, and to my knowledge he's never done anything for AP," Best says.
The deal with Arkansas State is still in place; after a contract extension last year, it'll go till at least 2018. The school graduated hundreds of students last year in degree programs that once saw no more than 30.
But in the wake of the Arkansas controversy, Best met another faculty uprising, and more charges of cronyism, at the University of Toledo in Ohio. The school's chief financial officer at the time, Scott Scarborough, was a native Texan who'd been DePaul University's CFO when it sold Barat College to Best. The school turned Academic Partnerships away. (Toledo went on to develop its online courses in-house.)
Best acknowledges facing strong critics at the time, but says attitudes are changing. "Today you don't hear nearly as much. Change is hard. Change is a challenge for me, for a lot of people. And I think faculty have really not known in the past what that has meant." Rather than push schools to go online, Best says, his company now makes the case that it can make the inevitable transition run smoothly. "That's the future," he says. "What services can you offer that help the public universities better serve their customer?"
Academic Partnerships inked a 20-year contract with Ohio University in 2008 and expanded to Florida International University in 2009. That year Best also added a nursing program at Purdue University Calumet, where Indiana's Republican governor (and soon-to-be Purdue president) Mitch Daniels has slashed state funding and stressed efficiency in universities. The American College of Education has announced it will be moving to Indiana, too. Best expanded to Arizona State University in 2010, where President Michael Crow has become a star speaker on the transformation of higher education while drawing fire from some professors who say he's stepping on their intellectual property rights.
In each case, the contracts are nearly identical, often with commitments of five years or more, and Academic Partnerships' cut at least 50 percent. The company still provides the marketing—a mix of online ad placement and old-fashioned glad-handing to establish partnerships with school districts and corporations, and in exchange offering tuition discounts for their employees.
All that growth is good enough to make Academic Partnerships a mid-level player in the online higher ed industry, according to Richard Garrett, a managing editor at the consulting firm Eduventures. What makes the company unique, though, is that it partners only with public universities.
There are benefits to working with state schools, as an email exchange between Best and outgoing UTA President James Spaniolo illustrates. In February, according to emails obtained by the Observer, Best asked Spaniolo for the university's login information to access massive student databases kept by the companies that run the major college entrance exams: the College Board's Student Service Search and the ACT Education Opportunity Service. Both organizations make it clear that the database is only for schools and nonprofits offering scholarships, and never to be shared with commercial third parties. Best said he needed the database to research the market for a new online bachelor's degree at UTA, and he offered a novel guarantee: the only person who would have access to the login would be Richard Ferguson, the former ACT president who'd since come to work for Best. "We'll provide the requested access but need to touch a couple of bases first," Spaniolo wrote back. The degree program never materialized. Though it didn't work out for Best in that instance, his company has gotten a major boost from having the right connections.

Before 2008, Texas might not have been a good place for Academic Partnerships to flourish. But in May 2008, Rick Perry gathered representatives from all six state university systems in Austin, along with a few leading higher ed thinkers with free-market sympathies. Best was among them. So was Jeff Sandefer, the Austin oilman who has been critical of waste at Texas' flagship universities. So was Richard Vedder, a fellow at the conservative think tank Texas Public Policy Foundation and an American Legislative Exchange Council education officer. (Vedder once wrote that he counts Best among the "eight great men" he's ever met, along with Vladimir Putin and George Soros.)
Perry stressed the need for efficiency in higher education, to spend smarter and turn out more graduates to power Texas' economy. He famously challenged universities to offer a bachelor's degree for just $10,000. So while Vedder and Sandefer released scathing reports about professors' lack of productivity at the University of Texas at Austin and Texas A&M, Best hung back and watched the clouds part over the Texas market for online education.
Public schools saw their funding cut even further, and began privatizing more of their day-to-day operations, while pressure mounted from regents and state officials to boost graduation rates and slash tuition. UT Regent Wallace Hall asked university officials to report back to him about any experience they had with online consultants, like Best's company, that said they could deliver the unlikely combination schools were being asked to produce: more graduates for less money.
In September 2011, Academic Partnerships learned it had won a contract from the UT System to take its courses online (the AP spinoff company Instructional Connections and the education giant Pearson were the other contract winners). Before the news was announced, though, Best orchestrated a masterful sales pitch—the kind where you never even hear the word "buy." He nudged university officials from across the country to ask the same questions UT had been asking, and timed it so that when they got home the answer was staring at them in the headlines: Academic Partnerships.
Best invited hundreds of them to the Four Seasons resort outside Dallas last October to hear what their future held. For two days they chatted and dined in Las Colinas, the master-planned slice of suburban luxury tucked inside the otherwise unglamorous suburb of Irving. They sat in neat rows in the dim and dramatic ballroom, before a stage lit up like Space Mountain as speakers related the many ways in which higher education's traditional methods are outmoded.
Best called it the "Future of State Universities Conference," but there was something decidedly old-fashioned going on. It was a live sales pitch, and it didn't take long to catch what kind of future was being sold: Personalized. Global. Online. Administrators got buzzwords to try out back home, like "disruption" and "intellectual assets." They got speeches from prime ministers, governors, and a man impersonating Thomas Jefferson. They got sympathy for their dwindling public funding, and the glittery promise of a new way forward. The provosts and presidents were as captive as suckers at a timeshare pitch, but Best played it cool. The man who put it all together didn't utter a word onstage, nor did the organizers draw undue attention to the high-powered speakers' connections to Academic Partnerships.
The event was billed simply as a symposium hosted by former Florida Gov. Jeb Bush and former North Carolina Gov. Jim Hunt. Bush, the nation's biggest online education cheerleader, is also a Whitney University System board member. Best sits on the board of Hunt's foundation. Walter Bumphus, a former Voyager salesman, got a speaking slot on behalf of the American Association of Community Colleges. Former British Prime Minister Tony Blair and former Australian Prime Minister John Howard offered a look at the global need for higher ed.
Arizona State University President Michael Crow's speech didn't detail his business with Academic Partnerships, but he did help his peers in the audience get used to the idea that they're broke and failing. "The country is not performing well," he said. "If the country is not performing well, the state universities are not performing well. If you think the state universities are performing well—people that govern and fund the state universities don't think that, because they've been taking money away at the fastest possible clip that they can."
There was hardly any mention of Best's company until Jim Hunt helped close the conference by mentioning this "very creative, innovative company that really is dedicated to education."
"There's never been a conference like this one before," Hunt said on the symposium's last day, and the press agreed. The Texas Tribune dubbed it "A Public Higher Ed Confab with a Private-Sector Vibe." Inside Higher Ed called it "An Unusual Conference." Not many young startups with just a few clients could lure so many university officials or so many prominent politicians to a single room. But most young startups aren't run by Randy Best.
"The conference was a big risk for us. We were virtually unknown," Best says today. "It came across with a good, positive, warm feeling among the participants, and they went back and talked positively about the conference. And we've got the peripheral benefits of that."
The week after the conference, the UT System announced its contract with Academic Partnerships. The very next day, retiring Republican state Sen. Florence Shapiro announced she would join the company as executive vice president of communications. Prior to the October 2011 conference, Academic Partnerships had signed about 10 public universities nationwide. Less than a year later, the company has at least 24, from big ones like Louisiana State University to smaller ones like Stephen F. Austin University in Nacogdoches. The deal with the UT System has netted new programs starting this fall at three campuses : UT-Permian Basin in Odessa, UT-Pan American in Edinburg and UT-Tyler.
Officials at the UT campuses say they picked the programs with input from faculty and from Academic Partnerships. They're being careful not to pick programs that other schools are offering online. Some campuses, like UT-PB, already offer a slate of online degree programs they've developed in-house, and Permian Basin President David Watts says they're adding the accelerated Academic Partnerships degree programs to online courses they already offer. "We're pursuing both models to see which is most of use to Texas students," Watts says. These new programs aren't just in job-training programs like nursing and education, but in liberal arts subjects like sociology too.
Best compares his deal with the UT System to a hunting license: no guaranteed contracts with schools, just a stamp of approval from the higher-ups in Austin. "Our pitch to them [UT-PB] is we can bring you global reach, we can do recruiting for you that we don't believe you can do as well for yourself. Give us a chance. If you don't like us, run us off."
That may be easier said than done. Some faculty members, who asked not to be named, say there has already been pressure from the administration to teach the new online courses, and that there's no sign they'll have a say in how long Academic Partnerships sticks around.
"It seems like the story is pretty common: You wake up one morning and suddenly people are talking about Academic Partnerships," says Derek Catsam, the faculty senate president at UT-Permian Basin. "As long as the institution is always the driving force behind curriculum, then I can live with it. I'm just concerned that won't be the case. I'm concerned that we will be making decisions for reasons other than teaching, learning, and the things that a university is supposed to do."
READ ON: See payments and program details, and read the contracts, from 20 schools' deals with Academic Partnerships by clicking on the map below.