This Primary Season, A High-Stakes Test for the SBOE
Moderates and hard-liners alike see this month's election as a chance to remake the State Board of Education in their image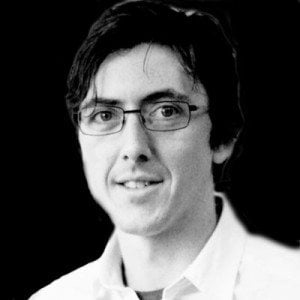 This could be the year the State Board of Education turns it all around.
No, seriously.
The only question is which way they'll turn.
Almost since it began, the board was known for infighting, petty personal battles and an inability to get work done. In the last five years, the board's discourse on sex ed and Charles Darwin have helped make Jon Stewart and Stephen Colbert wealthy men.
But now, whether you lament the board's zealous evolution skeptics, or its lily-livered educrat RINOs who get in their way, you've got a reason to be excited about this month's Republican primary. No matter what side of the culture wars you're on, it's time to get pumped.
For one thing, all 15 seats on the board are up for election, a rare event triggered by last year's redistricting. SBOE seats are normally on staggered four-year terms.
And for the first time, just about every Republican, far-right and moderate alike, has a primary challenger. That means social conservative flag-bearers like David Bradley, Ken Mercer and Gail Lowe have real opponents armed with school policy experience and formidable campaign accounts.
Moderate voices like Mount Pleasant's Thomas Ratliff or Dallas' George Clayton, who rode a rogue mini-wave of sanity into the board in 2010, are being targeted too. Hard-line conservatives hope 2012 is their chance to reestablish the good ol' board of a decade ago.
'People are fed up'
Across the state, these primary races are shaping up as a referendum on the board of education's high-strung politics. Other education-focused Republicans are hope to replicate Ratliff and Clayton's success.
"People have realized that to win these races, you have to win in the primary," says Monty Exter, a lobbyist with the Association of Texas Professional Educators. State Board of Education members are often voted in without any classroom, school board or school administration background, and this year Exter's group is pushing voters to look at candidates for the SBOE, and for the Legislature, through the lens of education.
Exter says this year's primary is remarkable because so many board members are facing challenges from within their own party. "I think it's because people are fed up. People have been fed up for the last five to six years."
One of the board of education's everlasting quirks is that it has very little sway when it comes to high-stakes testing, school finance or failing schools—the issues voters are going to be most passionate about. The board's narrow mission includes writing state curriculum standards, approving textbooks and overseeing the state's Permanent School Fund.
"It's always been this sleepy corner of government that not many people paid much attention to," says Dan Quinn at the Texas Freedom Network. "I think that's begun to change with all the shenanigans on the board over the last few years." Quinn's group watches the State Board of Education as closely as anyone in Texas, sounding the alarm whenever board members take up sex ed or Darwin.
Elections for the board of education became big business in the mid-'90s, when San Antonio mega-donor James Leininger opened the vault for social conservatives. "He sort of revolutionized these state board races," Quinn says. Packed with Leininger-backed candidates, the board took on a strong social conservative flavor, hijacking curriculum debates with screeching theatrics about condoms, dinosaurs and the evils of critical thinking.
Today, though, Leininger has given up on the board. He's quit the school voucher push that once drove his political giving. "The social conservatives haven't found their sugar daddy to replace Leininger," Quinn says.
Education vs. politics
In 2010, that left stalwart evolution skeptic Don McLeroy—star of The Revisionaries—underfunded to fight off a primary challenge from Thomas Ratliff, the lobbyist son of former lieutenant governor Bill Ratliff.
"It was a razor-thin margin," Ratliff recalls, but he hopes his win two years ago is a signal that school advocates are taking back the SBOE.
"I think the education people are realizing that they can't ignore the State Board of Education," Ratliff says. "They've got a real clear picture of what happens when they do ignore it."
Ratliff will get a chance to test his theory in a few weeks. This time, he's up against Randy Stevenson, who like McLeroy, was one of the SBOE's most conservative members in the late '90s.
Ratliff sees this split between the "education people" and the "politics people" as a key to understanding his support. "Every one of his endorsements is political, and every one of mine is educational," Ratliff says.
Stevenson, who didn't make himself available for an interview, has lined up support from GOP establishment around the East Texas district—but Ratliff says he's already won once without them. He's happy to have educators' support.
"The board is significantly different from where it was two years ago," Ratliff says. A much-hyped hearing last year over science course materials disappointed the crowd who'd turned up to watch, when board members politely avoided any rancorous talk about who walked with which dinosaurs in which holy book.
Bumping Bradley
Rita Ashley, a former staffer for state Sen. Tommy Williams and House Public Education Committee Chair Rob Eissler, has gotten support from the Association of Texas Professional Educators PAC in her bid to bounce David Bradley from the seat he's held since 1996. After 16 years, Ashley is the first primary challenger to the man Washington Monthly once described as "an insurance salesman with no college degree, who often acts as the [far-right] faction's enforcer."
The fight hasn't been pretty.
Bradley questioned Ashley's residency in the district. Ashley said, no, Bradley is the one breaking campaign laws. Each has jabbed the other on their conservative bona fides. Bradley says Ashley twice voted in Democratic primaries, but Ashley says Bradley is marking his campaign stickers with a secret pro-union code.
In an interview, Ashley wonders at Bradley's attempt to slander her as un-conservative. (Bradley didn't reply to questions from the Observer.) "I am very conservative in my personal beliefs," she says. "I do think that education does not always have to be political."
Ashley says she'd like to see a greater emphasis on career readiness and technical training at the end of high school. "We need to get the SBOE focused on education and not politics," she says. "After 15 years it's time that Republicans had a choice."
Intelligent Design and the rural poor
In the Panhandle, religious conservatives see a chance to gain some ground where Republican Bob Craig, one of the board's more moderate members, is leaving. Marty Rowley, a former pastor and a professional mediator in Amarillo, is playing up his doubts about evolution.
"It's a controversial topic because it's one that I think reflects a slant, or an approach to education that I don't agree with," he says. Rowley says he'd push for a curriculum that requires studying the "strengths and weaknesses" of evolution and Intelligent Design. That message, along with a lot of travel across his prospective district, have helped him raise tens of thousands of dollars for his cause.
"I've not been a part of the education system," Rowley says, "but I think that's benefit in this circumstance because most everyone I'm talking to has a real concern about where our public schools are now."
The fight to replace Bob Craig has become one of the most expensive races, pitting Rowley and his religious conservative message against longtime Amarillo ISD school board member Anette Carlisle.
"If an outsider—and that's what my opponent is, an outside ideologue—can swoop in and get elected without having put any effort into doing what's right for our community, then what does the future of Texas hold?" Carlisle wonders. "I've been busy for 20-plus years, and where was Marty at that time? If he really cared about education, we needed all the help we can get."
Carlisle says Craig asked her to run to replace him, and she hopes she can help change the tone of the board of education. "Let's stop talking about the hot-button issues and talk about a larger vision," she says.
Carlisle is the founder of Panhandle Twenty/20, an organization focused on helping students in low-income families. "I think just realizing what our student population looks like is very important," she says. "Among the folks who really make the decisions, there's a lot of ignorance of what our communities really look like."
'Hugely good or hugely bad'
Hardliners Ken Mercer, Gail Lowe and chair Barbara Cargill are all facing primary challenges too, and come November, conservative El Paso Republican Charlie Garza faces a tough battle in a district that's much more favorable to a Democrat.
Williamson County's open seat has settled into a showdown between Round Rock ISD teacher Rebecca Osborne, former school board member Tom Maynard and Dell executive Jeff Fleece, who has distinguished his commitment to children by signing Americans for Prosperity's anti-tax "Defending the American Dream" pledge.
In Collin County north of Dallas, public school teacher George Clayton—one of the board's more moderate Republicans—is up against Tincy Miller, a longtime SBOE member with no other school policy experience who's trying to reclaim the seat she lost in 2010. They're joined by tea partier Gail Spurlock, whose most high-profile moment of the campaign came after her assertion that the pilgrims were communists. Adding to the stakes in that race, as the Dallas Voice points out, is Clayton's chance to become the first openly gay Republican to win such a high-profile race in Texas.
With all 15 seats up for grabs, and the board set to consider science and social science textbooks again in the next couple of years, Quinn says the stakes couldn't be any higher. "This could be a watershed election that sort of sets the direction of public education in Texas for a generation."
"I think it's got the potential to be a huge year, but it could be a hugely good or hugely bad," Ratliff says. In board of education races and for the Texas Legislature, he's hoping for a big showing of support from the education-first crowd.
"After all this hew and cry about the cuts and this overemphasis on testing, if they don't get their people elected, they'll be ignored forever."
An earlier version of this story didn't mention Osborne's candidacy in District 10. We regret the omission.