Parent PAC Seeks Vengeance At the Polls
School backers are out for blood, after harsh budget cuts and higher expectations from the Legislature.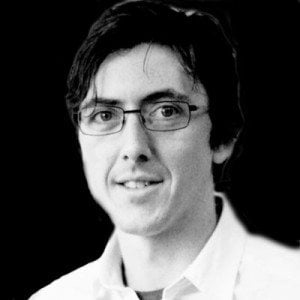 This could be a defining year for Texas Parent PAC. When Carolyn Boyle formed the group in late 2005, she and her rough bunch of ticked-off parents were looking to stock the Texas Legislature with public school advocates and run the Capitol's biggest school voucher pushers out of office. Facing what the Observer dubbed the "Wrath of the Soccer Moms," folkss Legislature with like Arlington Rep. Kent Grusendorf got bumped out, in favor of candidates like Diane Patrick, an education professor who has since become one of the House's leaders on public schools.
For all of Parent PAC's work since then to recruit education-friendly candidates, the years have not been kind to Texas schools. Though they did manage to beat back the well-funded campaign for school vouchers—to let parents walk out of the public school system and spend state money on private school tuition—Texas' school finance system has only slipped further into inequity.
Just the last year has seen districts hit with a $5.4 billion funding cut—after years of shrinking budgets before that—the biggest school finance suit ever brought against the state, and a popular uprising against Texas' school testing regimen. Factor in all the House seats left open this primary season thanks to redistricting and members giving up their seats, and today's primary can be big.
This year, the group has endorsed 27 candidates for the House, Senate and State Board of Education, and propped up a select few with around $100,000 in campaign contributions. They've given $10,000 each to their picks running for open Senate seats, Dave Norman and state Rep. Todd Smith, and even more to a couple fortunate candidates for the House.
Boyle says they're not simply about making legislators out of teachers and school board members. Their endorsements, which come only after a long round of interviews, are more about picking the candidates likely to advocate the most for kids—and the ones they think have a real shot at winning. "Some of them are really just people who are very active in their communities," Boyle says. "There's not enough people at the Capitol who speak for children."
By far, most of the candidates they're supporting in the primaries are Republicans. Boyle says they they're "Children aren't red or blue," she says. "We don't have some kind of hidden agenda. We aren't liberal, we aren't conservative."
In a year where every Republicans everywhere are falling all over themselves to prove they're the real conservative candidate, that's still a hard sell to some groups. In some circles, Parent PAC as is a bunch of free-spending tax lovers disguised as nonpartisan. Last week, the free-market advocate Americans for Prosperity Texas took them down a peg last week, writing that "Parent PAC is mis-named and should be the EduCrat PAC." They criticized Parent PAC for not supporting school vouchers, in particular.
Amber Fulton is a former Lewisville ISD board president who's running for a new House seat in the wealthy suburbs north of Dallas. She nabbed an endorsement and $8,500 from Parent PAC, but she's also hoping to sell voters on her conservative credentials. It's been a hard line to walk.
Fulton signed onto Texans for Fiscal Responsity's Taxpayer Protection Pledge, promising to "oppose and vote against any and all efforts to increase taxes" if she's elected.Fulton says the folks with Parent PAC had a lot of questions about that. "I had to convince them that I had enough creative skill and problem-solving skill to go to Austin and work with my fellow legislators to find solutions…that involve re-prioritizing funding and not raising taxes," Fulton says. She thinks the cuts to school funding before last year were manageable, but that last year the Legislature went too far.
"Now we're talking about very severe impacts to our ability to deliver a high quality education," Fulton says. "That's an economic issue… Well educated students become a well educated workforce with earning power.
She says she's been criticized by her opponent, Frisco City Councilman Pat Fallon, for being in bed with the education establishment and for coming from a school board. Fallon, who also signed onto TFR's pledge, has said he's the real conservative candidate with meaningful experience.
"My experience as a school board member has actually been demeaned as more of a hobby—as if managing a $450 million budget and 6,000 employees counts for nothing," she says. "I didn't just jump into this blindly. I didn't just say, 'Oh, I think I'll go shoe shopping and then I'll file for legislative office. It was a measured, calculated decision. Because it's a worthy endeavor and I'm just as qualified—I think I'm more so, based on what the Legislature's going to be facing."
That's a common tension in some of the tightest races Parent PAC has gotten involved with this year. Lufkin ISD board president Trent Ashby was one of the first candidates they endorsed, running against freshman Rep. Marva Beck.
But there's another breed of candidates Parent PAC is backing this time, folks without much education policy experience of their own, but who sound sensitive to public school issues—and who're challenging an incumbent Parent PAC would probably love to see ousted. The group's poured $13,000 into helping Marshall mayor Chris Paddie bounce Rep. Wayne Christian out of HD 9, and given $10,000 to help Greenville lawyer George Alexander beat Rep. Dan Flynn.
"I've made a real point, from the beginning of my campaign in January, to visit with as many superintendents in the district as I could," Alexander says. It's not just about the amount of money they get, he says, but school officials in Greenville ISD and smaller districts nearby wanted to talk about inequities in school funding, an accreditation system they said was too punitive, and an oppressive school testing mandate.
Even sitting down for half an hour with local school officials, Alexander said, was more than they said they'd gotten from a state representative before. His opponent doesn't seem to disagree. As he puts it in the latest edition of the Flynn Report, his newsletter to constituents: "In listening to the voters many do not feel they are heard and that their taxes are poorly spent."
Rather than going after his Parent PAC-endorsed challenger as some kind of educrat-loving moderate, Flynn has sent out mailers touting his own education credentials, hoping to capitalize on the school-friendly sentiment this year. Along with Gov. Rick Perry and Attorney General Greg Abbott, Flynn lists endorsements from a schoolteacher and a the superintendent of Bowles ISD.
"He's concerned about education," Alexander says, "as far as getting those voters."