Overpowered
NULL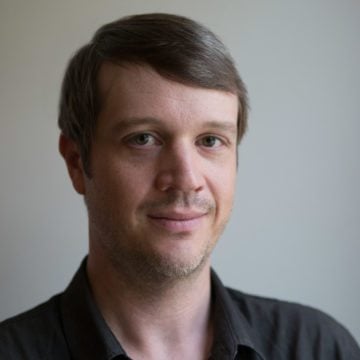 For much of its 26-year history, the Office of Public Utility Counsel has been one of the few state agencies that vigorously protected consumers. The agency is supposed to shield residential consumers and small businesses from the whims of the deregulated telecom and electric industries.
Now, after Gov. Rick Perry appointed an industry-friendly attorney to head OPUC, the agency is abandoning its historical mission, according to some lawmakers and consumer advocates.
"OPUC is less consumer friendly to the point that I am questioning its need to exist," wrote state Rep. Sylvester Turner, a longtime ally of OPUC, in an e-mail to the Observer. Turner, a Houston Democrat, has been a frequent and fierce critic of electricity deregulation, which he voted for in 1999 but has come to regret. Under deregulation, prices have increased significantly across Texas, soaring past the rates charged in neighboring states and by city-owned utilities and co-ops, such as Austin Energy and City Public Services of San Antonio.
In late June, Turner and several consumer groups filed an emergency petition asking the Public Utility Commission to declare a summer moratorium on electricity disconnections for low-income, elderly and medically vulnerable households that can't pay their utility bills. In past years, OPUC, supposedly independent of the PUC, has supported consumer groups. This year, Turner says, OPUC didn't take a position "until the last moment and only after a very intense conversation" in which Turner alleged OPUC's "lack of support on consumer issues."
Critics say they noticed a change after Perry appointed Don Ballard, the former top lawyer at the Texas Workforce Commission, to lead the agency in January 2008. Ballard sacked some experienced staffers and hired a suite of new employees, many with connections to industry or Republican politics. Among the new hires were a former Enron lobbyist to coordinate the agency's communications and legislative outreach; a former lobbyist for CenterPoint Energy Inc.; and a deputy press aide to former Speaker Tom Craddick. Historically, utility counsels have taken a jaundiced view of deregulation, but not Ballard. In June, Ballard published an op-ed in the Texas Energy Report that sounded much like a press release from a utility PR shop, not a consumer protection agency.
"Reading the news one might get a sense we have one of the worst markets in the country when in reality we have one of the most robust in the country," Ballard wrote. In the piece he claims—counter to news media investigations, reports by industry analysts, and even past OPUC research—that prices have held steady under deregulation. "That's not really 'gouging the consumer,'" Ballard wrote, presumably directing his editorial aside to critics like Turner. The piece was picked up by the industry association for electric utilities and promoted on its Twitter account.
Ballard's boasts about the wonders of the marketplace mirror the views of the three PUC commissioners, in particular those of Chairman Barry Smitherman, a wealthy former investment banker, deregulation proponent, and author of a vanity book called If Jesus Were an Investment Banker: Leadership Principles from the Messiah and Personal Reflections of an Investment Banker Striving to Be a Christian. OPUC is supposed to be independent of the industry-friendly PUC commissioners, but Carol Biedrzycki, director of consumer-advocacy group Texas Ratepayers Organized to Save Energy, says the consumer agency has become more closely aligned with PUC positions.
That's bad news for consumers.