North Texans to Texas Railroad Commission: Stop the 'Frackquakes'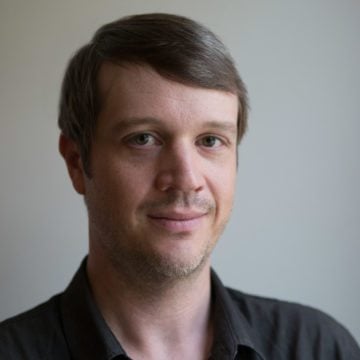 Above: Residents of Azle and surrounding areas protest wastewater injection wells at a Texas Railroad Commission hearing in Austin.
The North Texas citizens at the Texas Railroad Commission hearing this morning tried to make it as simple as possible: For as long as anyone could remember, there hadn't been earthquakes in Azle and surrounding areas. Then the fracking boom took off and the wastewater injection wells went in. Soon the earthquakes started, more than 30 in just the past few months, rattling homes and nerves. A considerable amount of research, including work by SMU scientists, links wastewater injection wells to earthquakes.
"No disrespect, but this isn't rocket science here," said Linda Stokes, the mayor of Reno, a small town 20 miles northwest of downtown Fort Worth. "Common sense tells you the wells are playing a big role in this."
And just in case the rocket science theme wasn't emphasized enough, a bona fide rocket scientist, Gale Wood of Azle, took his turn at the mic.
"It really does not take a rocket scientist to conclude that in certain geologically sensitive areas, the pumping of fluids is the probable cause of earthquakes," Wood said. "There has been enough data collected over the last few years to support this statement."
People in the Azle area have grown increasingly angry at the Texas Railroad Commission, which has pledged to hire a seismologist to study the issue, but has refused to shut down the suspect injection wells. Almost 1,000 people attended a raucous Jan. 2 meeting in Azle, organized by Railroad Commissioner David Porter. Residents asked the commission for a 90-day moratorium on wastewater injections in the Azle area—a call reiterated today.
Mack Smith, 72, described being woken up in the middle of the night by a recent quake and grabbing onto his bed to keep from being knocked to the floor. "Just give us some peace," Smith said. "Stop the injection wells for a period of time."
One advantage of a moratorium, citizens argued, would be to see if the earthquakes stop or diminish.
But commissioners, including Republican Chairman Barry Smitherman, who is running for Texas attorney general, made it clear that they have no plans to do so. Smitherman mentioned several times today that two of the suspect injection wells closest to the quake epicenter in Azle have seen reductions in the amount of fluids injected even as earthquake activity continues.
"If it had ramped up and continued to ramp up, then that might've been the culprit," Smitherman said. Smitherman seemed to be suggesting that the frequency of earthquakes is linked to the rate of fluid injection. However, as NPR-StateImpact Texas has reported, the more important factor may be the cumulative total of wastewater injected.
While touting the benefits of fracking—and standing behind a weirdly technical definition of fracking to avoid making a connection between the hydraulic fracturing process and the disposal of the wastewater that results—Smitherman would promise only to study the issue more.
"We are still investigating the connection, we want to find out what the connection is, if any," he said. "Once we find out, then we can hope to take additional steps."
Meanwhile, folks in Azle are trying to make the best of it. One man, who described himself as "Santa Claus trying to do Elvis," played a version of "All Shook Up":
I'm in Azle,
I'm all shook up
My hands are shaking
And my knees are weak
My roof's falling in and I'm doing my best
It hurts so much
It scares me to death
I'm in Azle, I'm all shook up
Plenty of his neighbors sang along today.